Following the success in Cambodia, Arnaud Zannier decided to expand his brand to neighbouring Vietnam. Before embarking on this new venture he spent some time travelling around the country to acquire first hand knowledge of local culture and traditional construction techniques. 
The last addition to Zannier Hotels, Bãi San Hô is 245 acres of barefoot luxury sprawling across the hilltop of a secluded peninsula in the coastal province of Phu Yen. Echoing Vietnam's rich history and unique ethnic diversity, 73 free-standing villas are based on three different architectural styles culturally embedded to this part of the country. The beach pool villas take their visual cues from the vernacular architecture of Cham tribes, the hill pool villas are reminiscent of Ede communal houses and the paddy field villas draw on traditional stilts.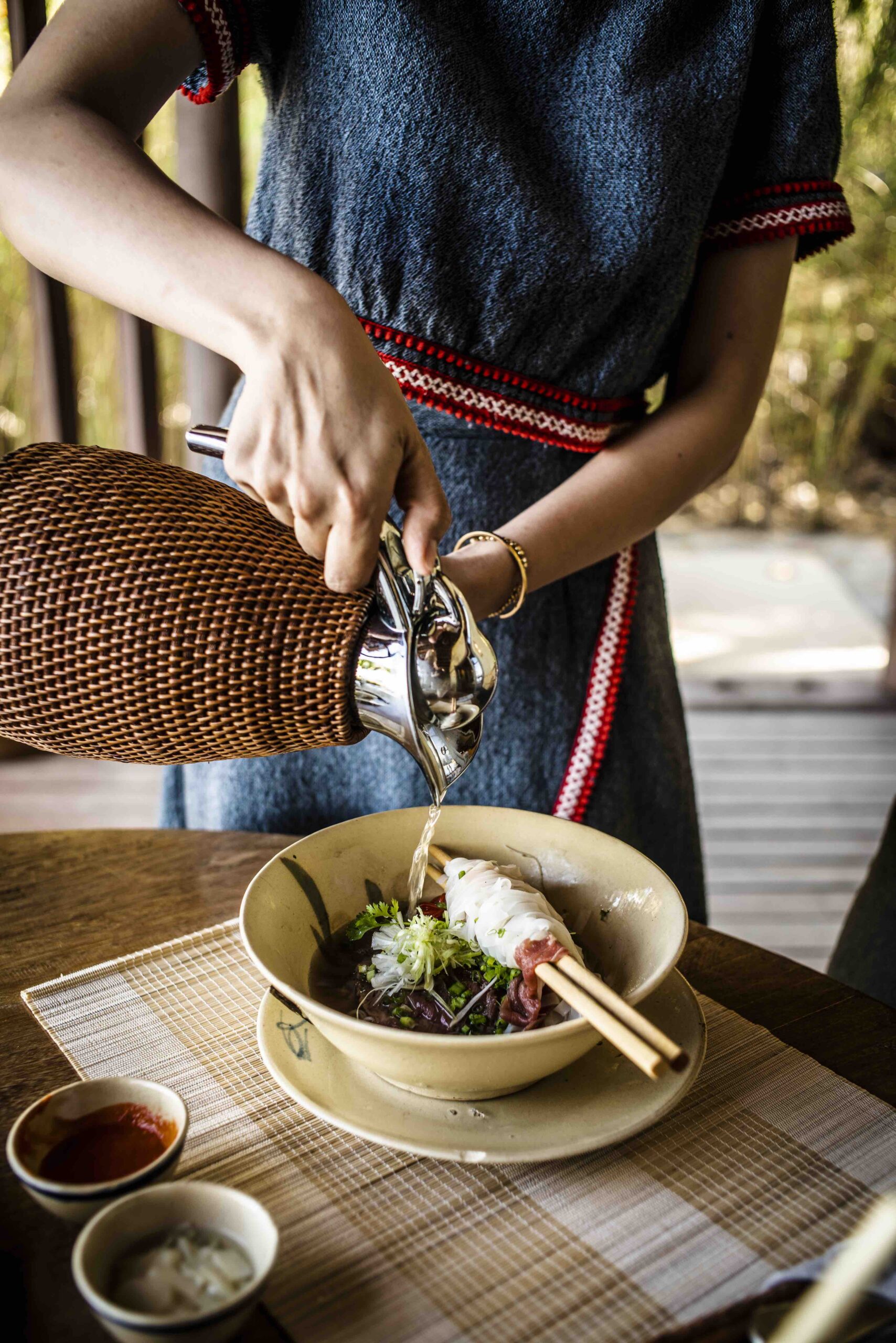 Seamlessly orchestrated by the talented Head Chef Dung Mai, dining at Zannier Hotels Bãi San Hô is an enriching experience: three distinctive culinary programs unveil the story of Vietnam by honouring unique cooking traditions passed down through generations. Start your day at a panoramic Nhà Ở restaurant serving scrumptious a la carte breakfasts along with the extensive buffet choices. An open setting of beachfront Làng Chài makes a perfect backdrop to enjoy the freshest coastal fare coupled with the endless sea vistas stretching to the horizon. Fostering a sense of community, the towering Bà Hai restaurant is the hotel's pièce de résistance influenced by the spectacular architecture of the Bahnar ethic group. You can choose from four regional menus, each featuring ten Vietnamese dishes that are designed to be shared with friends and family. 
Introducing a selection of indigenous therapies, the philosophy of Hoa Sen Spa is based on five quintessential elements: Air, Fire, Water, Earth and Spirit. For the ultimate holistic escape indulge in a 3-day healing program which includes a private yoga and meditation class, herbal bath, personalised body wrap, "Inspiration of Mekong" massage, pampering facial treatment and a nourishing manicure.
Just a short drive from Zannier Hotels Bãi San Hô lies a different world. Discover a new culture by meeting a traditional healer, visiting a salt farm, learning how to cultivate rice or harvest oysters. Set a few days aside to explore the uncharted beauty of Phu Yen province with a friendly local expert who will be happy to create a tailored tour of discovery matching your personal interests and preferences.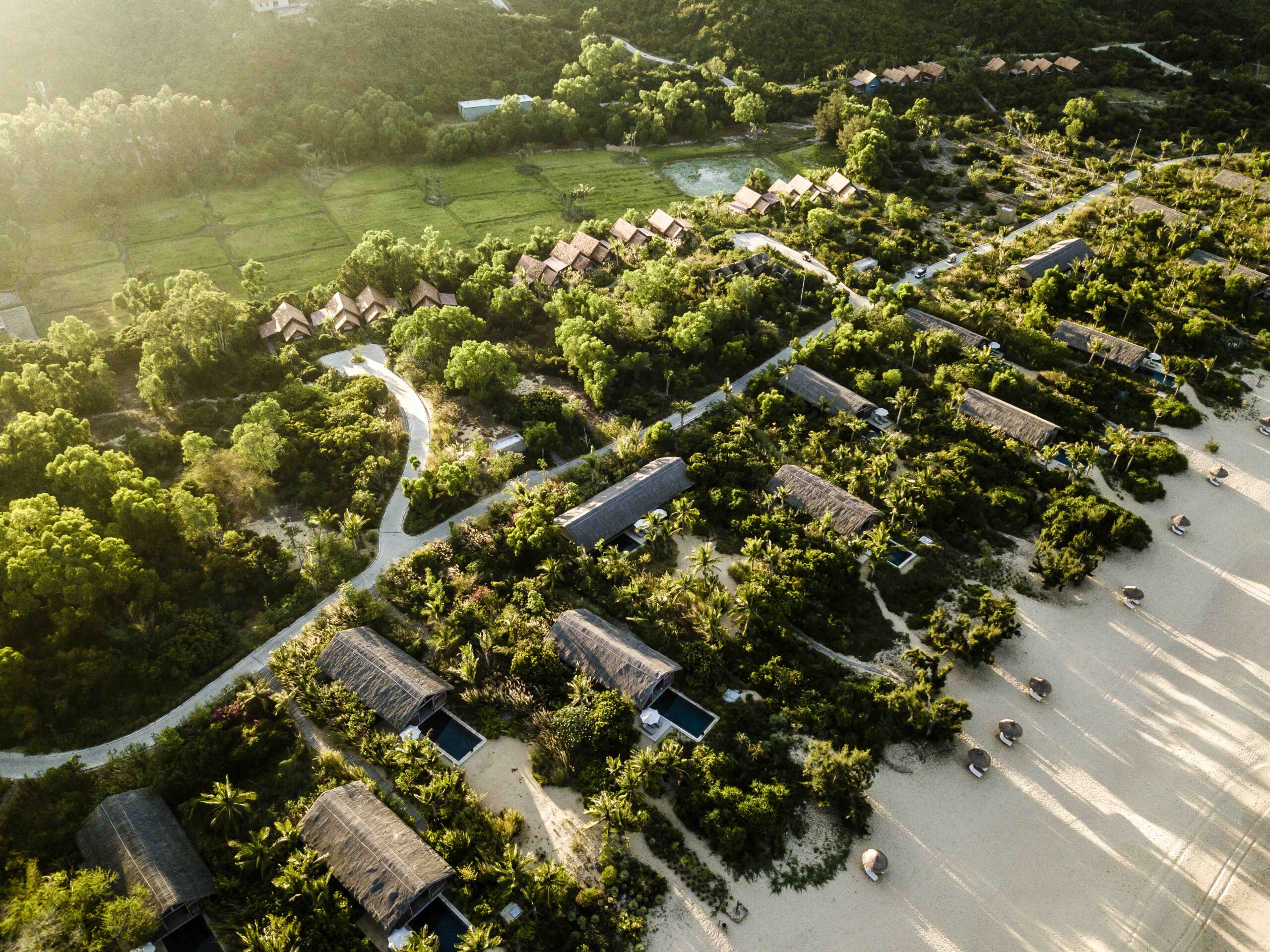 Today's Zannier Hotels is an eclectic collection of five intimate properties spanning four countries and three vastly different continents. Meticulously chosen design, intuitive service, historical references and deep respect for nature create the signature Zannier experience unique to all its resorts around the world. Whether you are in the Namibian desert or rural Vietnam, all the retreats not only provide the finer things in life but also echo the spirit of the nearby communities offering a glimpse into their culture and lifestyle, minimal and so beautifully different compared to our own.