HUBLOT WAS PROUD TO SPONSOR "CHINA OPEN POLO TOURNAMENT" FOR SIXTH YEAR RUNNING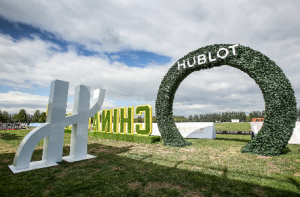 Celebrating the launch of the Classic Fusion Ceramic Tourbillon Chronograph 
Special Edition "Tang Polo Club"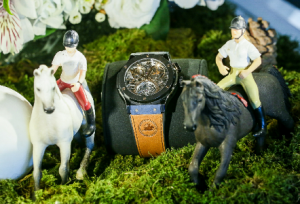 Swiss luxury watch brand HUBLOT and the Tang Polo Club partnered again to present a thrilling polo match on the banks of the beautiful Wenyu River in Beijing. Polo is a sport that fuses power, speed, accuracy, passion and elegance. For six consecutive years, the luxury swiss watch brand has been the tournament's Official Timekeeper. No wonder that the new launched Classic Fusion Ceramic Tourbillon Chronograph Special Edition "Tang Polo Club" counted the 7.5 minutes of each of the 6 chukkers played during the games.
Polo today is a universal sport favored by royal families, business leaders, and celebrities. Polo requires not only physical strength, precision and control, but also communication between players and their horses. Distinguished guests present at the Polo Day will not only have the chance to watch how players master their polo ponies but they will also feel the 'spirit of the contemporary knight.'
In 2014, Hublot and the Tang Polo Club, the most prestigious club in China, forged a strategic partnership. Having established a deep bond over the years, the two parties successfully combine elegance and exclusivity with a lifestyle characterized by passion and speed. The launch of the Chukker Bang – Tang Polo Club limited edition has been the first milestone of the collaboration. In 2016, Hublot invited Shilai Liu, owner of the Tang Polo Club and China's most esteemed polo player, to attend the Hublot Polo Gold Cup Gstaad. Under the Hublot Team led by Liu, they claimed the coveted trophy. This year, the brand releases the Classic Fusion Ceramic Tourbillon Chronograph Special Edition "Tang Polo Club" in celebration of the fifth anniversary of its partnership with the prestigious club.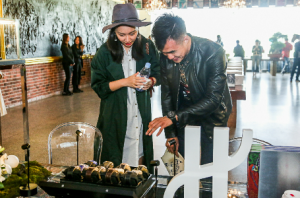 On lush green fields alongside the Wenyu River, only courage and precision can win the competition. In the air of excitement Hublot will continue to write its own spirit of integration and enable more people to experience unparalleled Hublot lifestyle. 2,000 years old, the now universal sport of polo merges power, speed and precision in a spirit of elegance and social interaction. It's no wonder why this swiss luxury watch brand loves Polo.