Kent Farrington Ambassaor for Rolex
Who could have foreseen that a young boy from Chicago with no family background in equestrian sport would go on to become world number one? 
The American show jumper Kent Farrington began riding at the age of eight after finding a picture of his mother on a horse. It was the beginning of an exemplary career, a long journey towards the pinnacle of his sport. Since that moment some 30 years ago, his monumental success has been shaped by unwavering commitment and a constant quest for perfection, along with a passion for horses.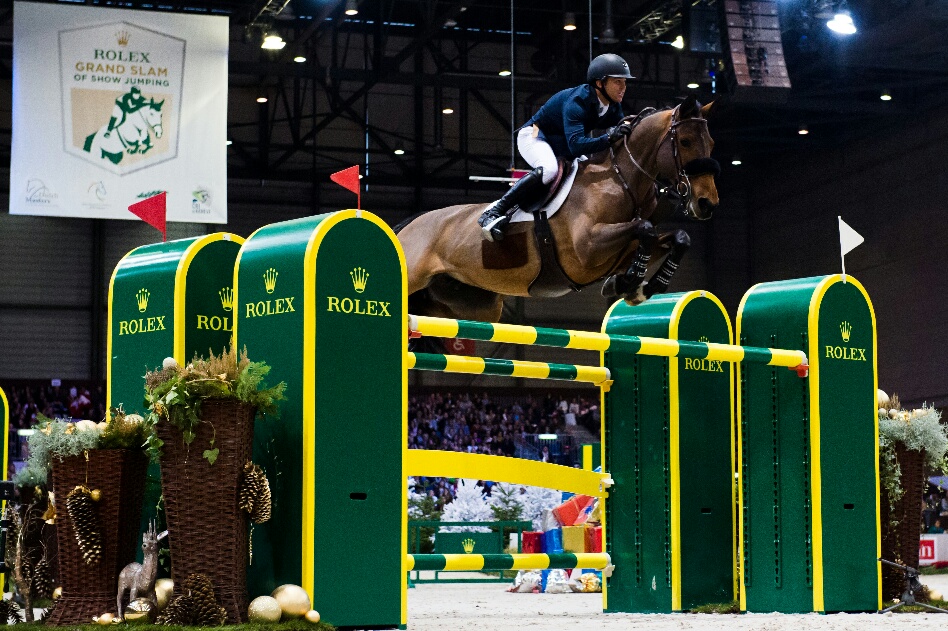 Growing up in downtown Chicago, Farrington's interest was nurtured at the stables where he started taking weekly riding lessons. It was here that he first demonstrated the determination and perseverance that have made him a much-admired Rolex Testimonee. With limited access to horses and stables, he had to travel three hours to train. Looking back at those tough early years, Farrington said: "I was really eager to ride. I was a brave and aggressive kid." It was only after watching on television a class at Canada's hallowed Spruce Meadows at age 12 that he decided to focus on show jumping. "I used to stand in front of the TV and imagine I was riding, pretending I was Rodrigo Pessoa or Eric Lamaze." Inspired by Pessoa and Lamaze, both show jumping luminaries and fellow Rolex Testimonees, his path to equestrian excellence had begun.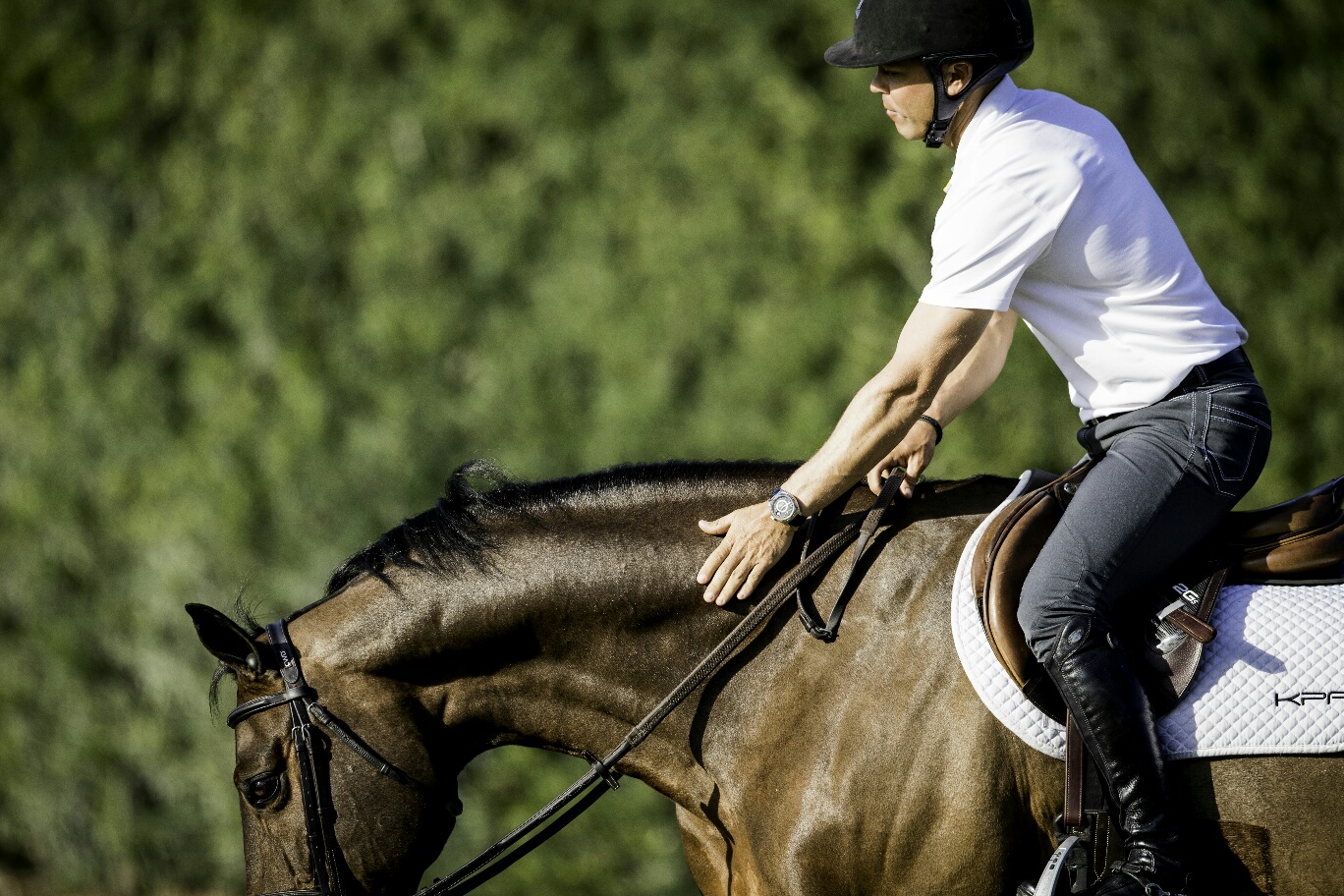 From the beginning Farrington had strong support, his family instrumental in the early successes. His mother and sister would ensure everything was arranged – right down to applications for shows – to allow him to train for the maximum time possible. "I used to ride so many horses in shows when I was a kid, with the highest record of competing on 26 horses in a single day. So it was very hectic, and I was very busy. My mother and sister would organize everything for me."
Farrington is a man of humility. He believes it was this support, from his family and the equestrian community, that helped build the foundations for his stellar career. He maintains his team is integral to his consistent success and recognizes he could not compete without it. "I have a wonderful team of people behind me, some of whom have worked with me for over 10 years. My career wouldn't be possible without them. I am very grateful for the work they put in."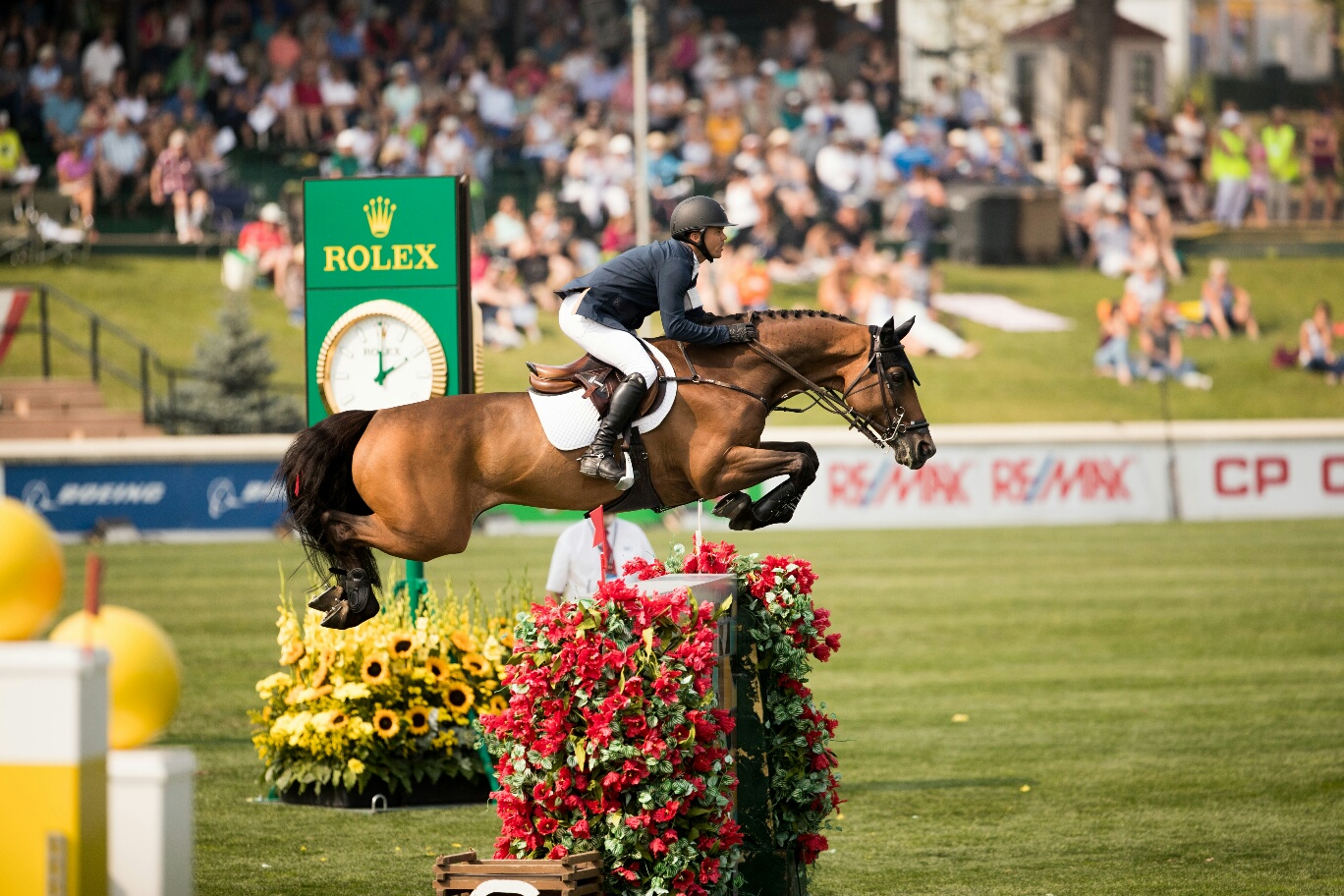 PRECISION SPORT 
In the early days, Farrington's coaches were impressed by his commitment, his training all day and every day, but insisted he take one day off a week for his own health. The emphasis on self-improvement remains. To stay at the top, Farrington adheres to a strict regime. He rides and trains his horses daily, and to maintain peak physical fitness, works out five days a week. To impose the least burden on his horses, when riding he follows a stringent diet, eating no sugar, processed foods or nightshades (a group of vegetables that includes potatoes, aubergines, tomatoes and peppers) but plenty of fish and chicken to keep up his strength. 
"For our sport, you can continue riding for as long as you are fit to do so and still win Majors. We can see that with Nick Skelton, who won the Individual Olympic gold medal at the age of 58. I have no desire to stop riding anytime soon so I think it is better that I take care of myself now. It is going to lead to a rewarding career with longevity, remaining in the top 10 riders for the next 20 years being my goal for my career."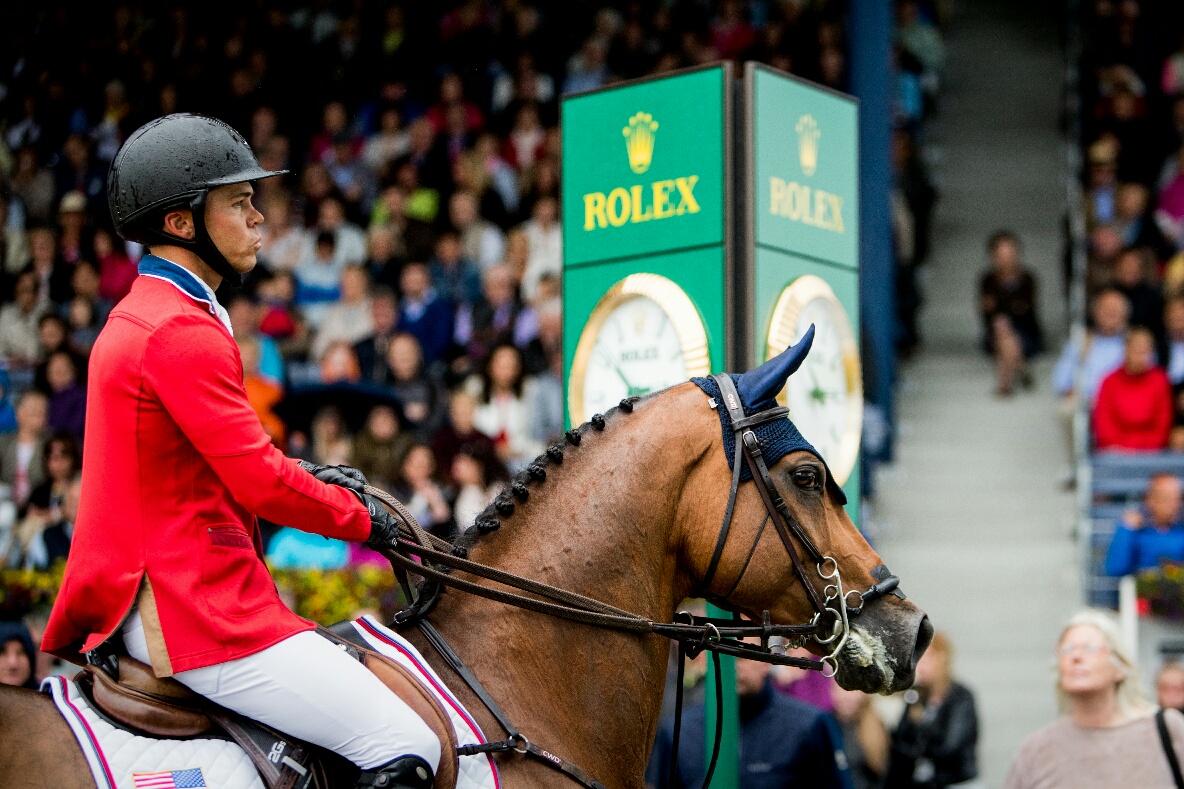 Farrington also focuses on mental preparation before competitions. In a profession where the stakes are constantly high, he believes the challenge is to attain a level of mental strength that is sustainable. "In our sport, if you knock down fence number two, you're out and it's over. The hardest part is you must walk into every competition thinking that you are going to win and walk away most of the time where you don't, so you have to be emotionally resilient."
In addition to his physical and mental preparation, Farrington is meticulous in planning for the season in terms of which horses to use and events to attend around the globe. His strategy is centred around his horses and taking risks. "I try to choose horses that I think are winners. They aren't always the easiest, but I enjoy the challenge of trying to make them the best they can be. Part of that is managing their careers and picking venues that suit each horse's strength."
This fastidiousness, in the organization and management of his stables and horses, reflects a belief that if everything is in order ahead of competition, it will help in the arena. His tack room is a work of art, bridles and saddles hung in perfect symmetry, all labelled with his horse's names. "I like to have everything under control and know where everything is, even if it only makes me one per cent better." It is a dedication and discipline that has led to numerous wins on the world stage, proving the extra one per cent, which he works so tirelessly to achieve, does give him the edge.
FIRST ROLEX TIMEPIECE
Farrington announced his presence when he claimed the gold medal at the 1999 North American Young Riders International Competition at the age of 18. After this, his career went from strength to strength, including wins in the King George V Cup, the American Invitational, the President's Cup and the Hampton Classic, and, notably, the East Coast World Cup League in which he helped Team USA win gold in 2011.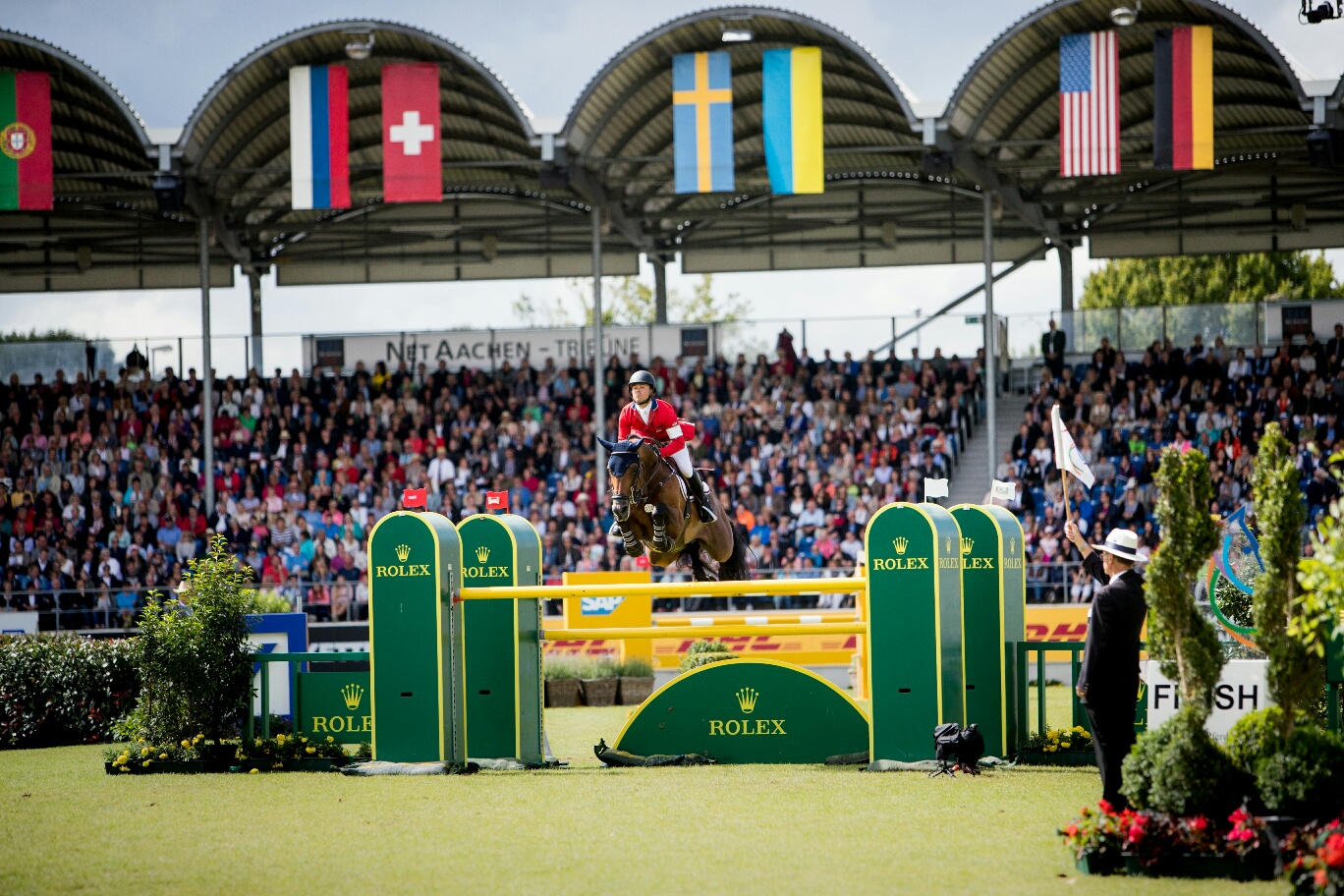 The special relationship between Rolex and Farrington began in 2013, at the La Coruña Grand Prix in Spain. Before he competed, his sister told him she wanted a Rolex, but he could not buy it for her; he had to win it. That day, sure enough, he won his first Rolex timepiece, a Datejust, which he promptly gave to his sister. A year later his list of achievements was recognized with an invitation to become a Rolex Testimonee.
"I felt very grateful. This was a dream of mine, to do what I'm doing. Becoming a Testimonee for Rolex was a huge moment, because that is something much bigger than just show jumping," said Farrington, who believes the Rolex sponsorship has enhanced both his own career and the sport. "I think we are living in exciting times with a sponsor like Rolex who can transform events such as Royal Windsor Horse Show. It raises the level of competition and it is a positive challenge for all riders, with Rolex Majors and the Grand Slam being a big part of our sport today." 
One of the sport's most successful riders, Farrington is the only American to have won the Rolex IJRC Top 10 Final (in 2015). The following year at the Rio 2016 Olympic Games he was instrumental in helping Team USA take home silver, while 2017 was a year of unprecedented success; he won seven 5* Grand Prix and retained the world number one position. In May, he triumphed in the Rolex Grand Prix at CHI Royal Windsor Horse Show and was victorious at the Rolex Central Park Horse Show in September. It was here in Manhattan that Farrington demonstrated compassion for those in need, promising ahead of the class that he would donate any money he earned to the Direct Relief fund for Hurricane Irma. "I have a house in Florida, and even though I wasn't affected, a lot of people around me were. I thought this would be a good opportunity to help those people." 
LEGENDARY SIR JACKIE STEWART AWARDS KENT FARRINGTON
Farrington's superlative 2017 season culminated with a spectacular victory in the Rolex Grand Prix at the CHI Geneva.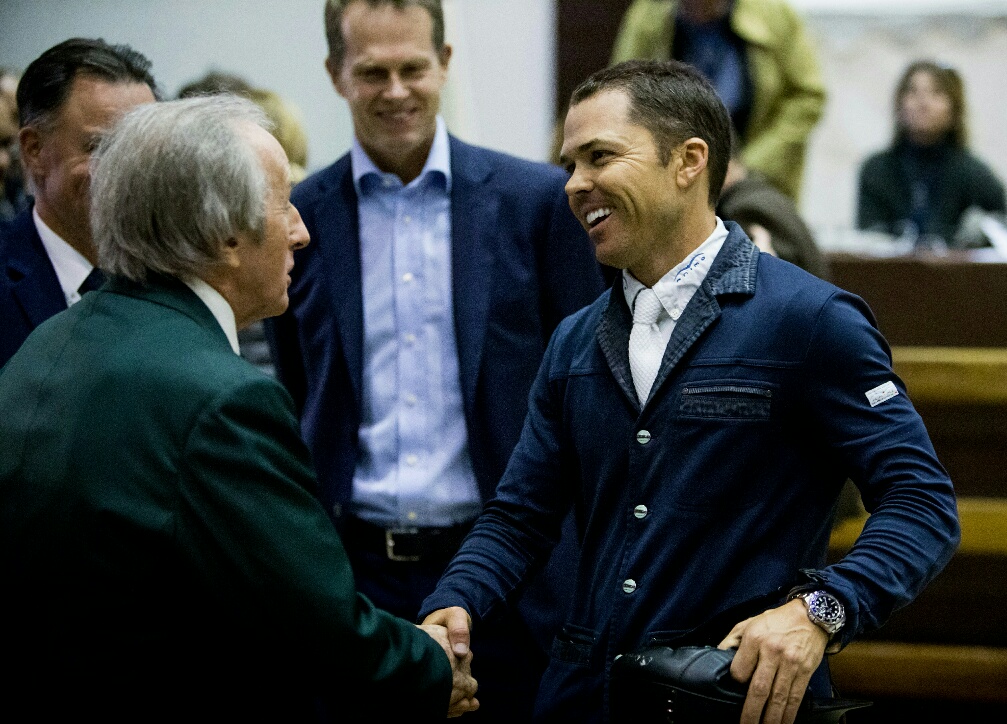 "I was overjoyed but to be honest I was in a state of shock. I had been trying to win that Grand Prix for so long. I found it hard to believe it was over and I had left the show as the winner."
The prize was presented by British motor racing great and Rolex Testimonee Sir Jackie Stewart, a memory that Farrington will cherish. "Not only had I won one of the toughest Grand Prix on the global circuit, but I was presented the award by an icon. Sir Jackie Stewart is a legend and when he congratulated me, I really couldn't be happier."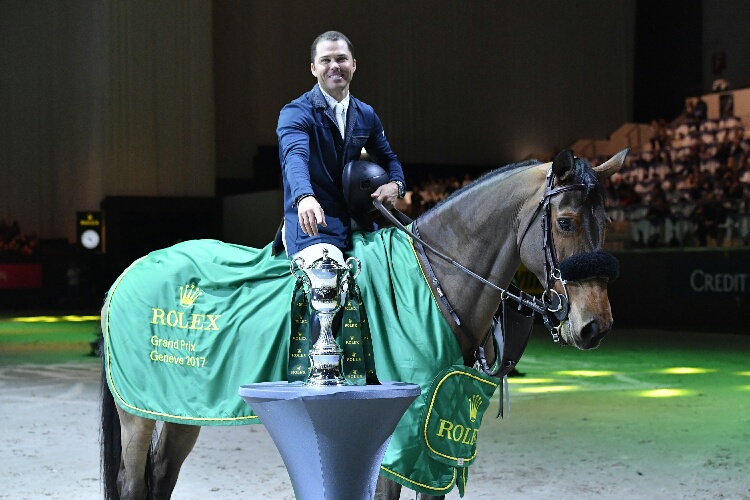 This victory put Farrington in contention for the Rolex Grand Slam of Show Jumping, a title so far achieved only by Rolex Testimonee Scott Brash in 2015. The fact just one rider has won the coveted prize is evidence of its significance. To succeed, a rider must display flawless accuracy, immaculate precision and unparalleled dedication, qualities mirrored in the craftmanship of every Rolex timepiece.