We had the pleasure talking with Emily Abraham owner of Love Luxury
Emily was introduced to the luxury goods industry through her grandfather who would buy gold and other valuables to then sell. Emily would have the task of untangling and sorting the gold into piles of different carat. After specialising in the beauty and aesthetics industry Emily noticed a gap in the market for pre-loved luxury which is how her career took her back to luxury goods.
What prompted you to found Love Luxury?
I had been in the beauty and aesthetic industry for a long time. When I met my husband Adam five years ago he specialised in luxury good, for a while we ran our businesses separately but as Covid put a pause to the cosmetic side of things we decided to focus on what we could do which was e-commerce. We noticed a big gap in the market to buy and sell luxury goods at that time which we focussed on, and as Love Luxury took off online we made the decision to open the first Love Luxury store in Knightsbridge which has gone from strength to strength since opening at the start of last year.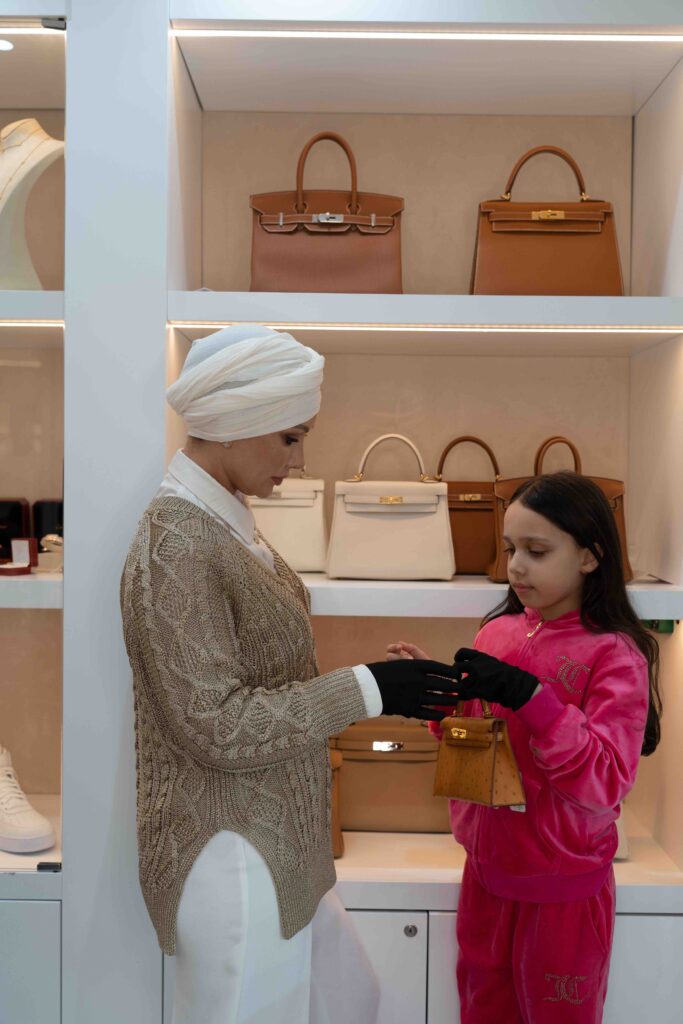 How would you describe Love Luxury in a sentence?
A family ran destination for buying and selling trusted designer goods with a VIP service.
How do you differentiate yourself from other companies in your industry?
Our speed of service and customer care is second to none, our clients have become a community which we're really proud of. Unlike many other luxury re-sale stores we are inclusive to watches, bags and jewellery, making us a one stop shop for the most premium and exclusive designer products in the country.
What are some of the rarest pieces you currently have to offer for your clients?
We currently have a limited edition Audemars Piguet Restivo watch, which has a market value of £70k and is one of only 22 in the world. We also have a beautiful Hermès Birkin 35 Sunset Epsom Sellier and a Collector's edition Louis Vuitton Keepall LED monogram bag.
Are there any exciting projects you are currently working on?
Yes, watch this space!
What's the biggest lesson you've learnt in your career?
Re-invest, it's the best way to ensure business growth.
What is one motto you life by?
Turn any negatives you come across into a positive by looking at it as a valuable life lesson.