Sport of Kings, King of Sports,
Saudi Arabia is celebrating the first international polo tournament in January 16-18 2020
One of Arabia's best kept secrets, the exquisite UNESCO heritage site in AlUla that will officially open to the public in October 2020 – AlUla Desert Polo represents a milestone in Saudi Arabia's sporting and social journey.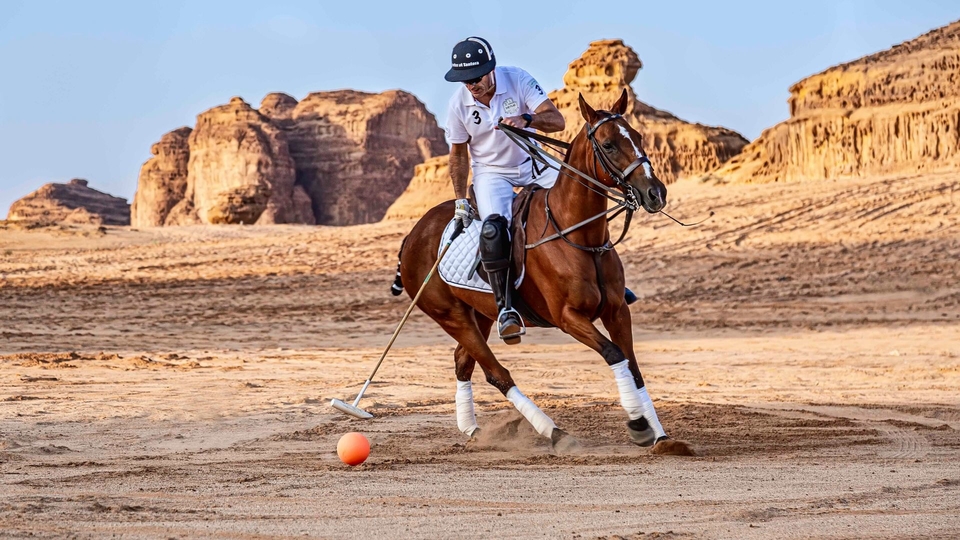 Polo is a game with a rich cultural history. Originating in Persia over 2,000 years ago, it is one of the oldest team sports in recorded history.
In the beginning, polo was a training game for cavalry units. To these warlike tribesmen, who played it with as many as 100 to a side, it was a miniature battle. The Moguls were then responsible for taking the game from Persia tot he East, where it became known as "the sport of kings".
Polo is taken from the word 'pholo' meaning 'ball' or 'ballgame' in the Balti language of Tibet.
By the 16th century polo was well established in India in Mainpur, the English Army Officers discovered the game. They went on to found the world's first polo club.
Today, more than 77 countries across the world play polo. It was an Olympic sport from 1900-1939.
Polo continues to represent the pinnacle of sport. This is a feeling epitomised by the famous verse inscribed on a stone tablet next to a polo ground in Gilgit, Pakistan: Let others play at other things. ''The king of sports is still the sport of kings.''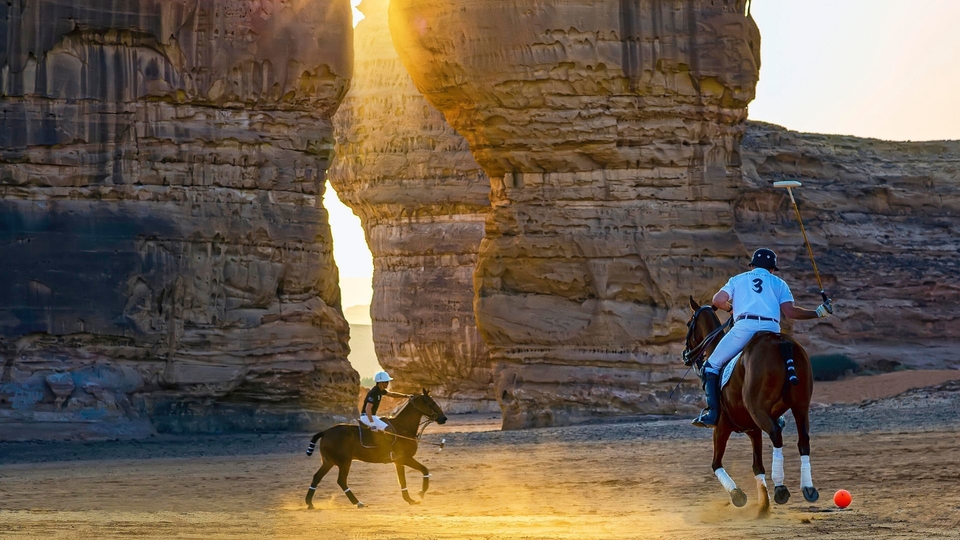 Alula Desert Polo will feature some of the most renowned players and patrons in the world of polo. Organized by the Royal Commission for AlUla in partnership with the Saudi Polo Federation, Desert Polo is one of the highlights of the three-month long Winter at Tantora festival, running from December to March and held in the historic and untouched region.
Amr F Zedan, Chairman of the Saudi Polo Federation and an international polo patron said:
"This tournament is a celebration of the transformational journey that we are making in Saudi Arabia. "Our goal in promoting this extraordinary event is twofold. We want to tap into the undiscovered sporting talent that we know exists among young Saudi men and women and encourage greater levels of participation in our sport. We are also proud to use sport, and polo in particular, as a vehicle to showcase a truly unique destination and an incredible overall experience to the world. Saudi Arabia has the capability, the infrastructure and, crucially, the will, to stage major events on the world stage and Desert Polo is just one example of this." 
www.experiencealula.com
---