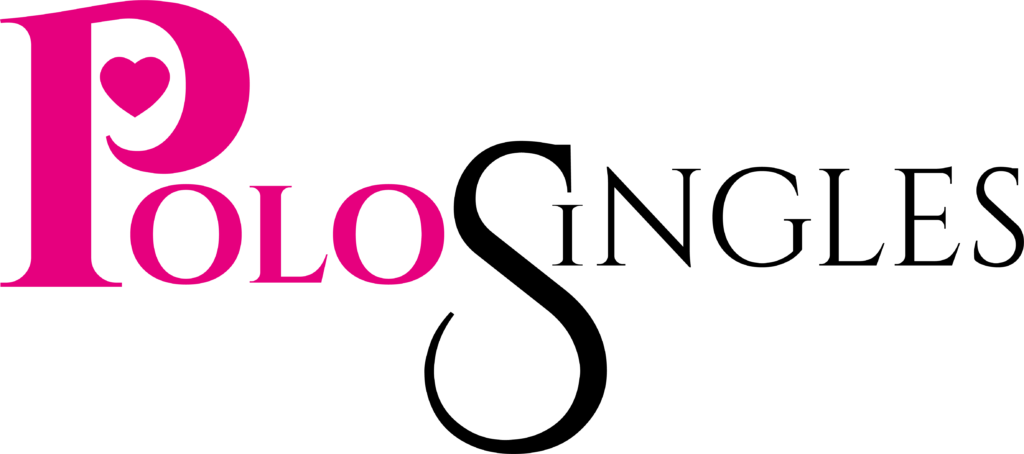 Meet your match at POLO where friendships & fun can lead to love
Exclusive Interview with the founders of Polo Singles Find Love & Lifestyle
What inspired you to start Polo Singles?
Chon: Polo is such a sociable lifestyle, it is a great way to meet passionate, entrepreneurial and inspiring people on a personal and professional level. I became involved with polo as an amateur patron and club secretary of a local club. Through this, I met not only some of my best friends – Jane & Sarah – but also my life-partner, Jason. We have a joint goal to work together as Polo Singles business partners and in setting up our charity, Special Forces Horses.
The combination of wanting to give back to horses and people prompted us all to look at starting the website in order to fund our charity which aims to help veterans cope with Combat PTSD through contact with horses. Horses have a long-proven track record as therapy animals and equine facilitated learning: We aim to help both horses and people with Special Forces Horses, supported by the fun medium of online dating.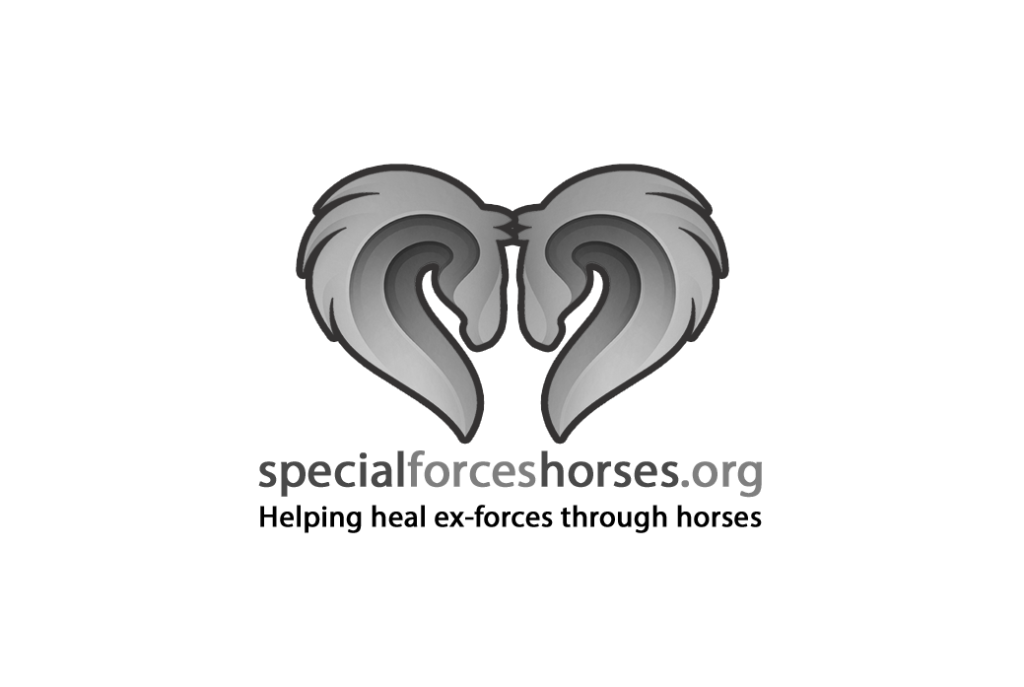 How did you begin and how you came up with the name Polo Singles?
Chon: How we began:
Jason came up with the concept of the polo dating for like-minded people who share a passion for the sport. Although from very different backgrounds, Jason, Sarah, Jane and I all met through polo, yet we would have probably not crossed paths otherwise. As our friendships have survived the years, we know that a meeting through polo can lead to greater things, romantically or as good buddies. As 55 million people around the world watch, enjoy and support polo there is plenty of opportunity for members of Polo Singles to expand their social circles!
Sarah: When I moved back to the UK from overseas, one of the first things I did was to visit my local polo club. One, so I could enjoy watching a game of polo on a sunny summer's afternoon and the other to meet new people as I didn't know anyone. So after a shake of hands and a "Hello my name's Sarah, what's yours?" I not only enjoyed watching and learning how to play polo throughout that summer, I met some lovely people including my now best friend Chon, who then introduced me to her friend Jane and her partner Jason.
Little did any of us know that 10 years on, our friendship is as strong as ever and that we would become business partners working towards a charity that we all passionately believe in. As the saying goes… the rest is history!
What makes your lifestyle dating membership stand out from other dating companies?
Chon: As Polo Singles has been set up as a means to support our charity, Special Forces Horses, I believe we are truly unique. As one of our new members, Mike, says, "I think this is a brilliant niche idea as I am a polo addict and we all love to date! The charity angle you do also resonates with me strongly. I also expect that it will do so very strongly with all members of the polo community. Their love of their ponies makes them more likely in my view to be altruistic for the right causes than say the average person in the population."
Additionally, a sport only exists when it has a fan base so we'd like to use Polo Singles to encourage new fans to the sport. Our vision is to not just to be a dating site but a global networking site, like ASW (A Small World) with a real impact on charity and recovery. We've started a Pinterest Page for all the lovely things about polo-fashion, art, décor, and we've included a Links Page on the website as there is so much knowledge to be shared, so many new polo destinations to visit. We're making it our mission to connect people with a passion for polo, and compassion for people and ponies.
Sarah: Like most of us, I've had my fair share of internet dating site horror stories. Those tales are for another time. The thing I realised was missing from all of them was the sense of friendship and a community factor and that is what we want to achieve with Polo Singles. Everyone loves a blether with a like-minded person. If someone that has your passion for the sport and the same love of the ponies, then you have a connection to start a conversation, meet new friends and have fun. Something we all like to do.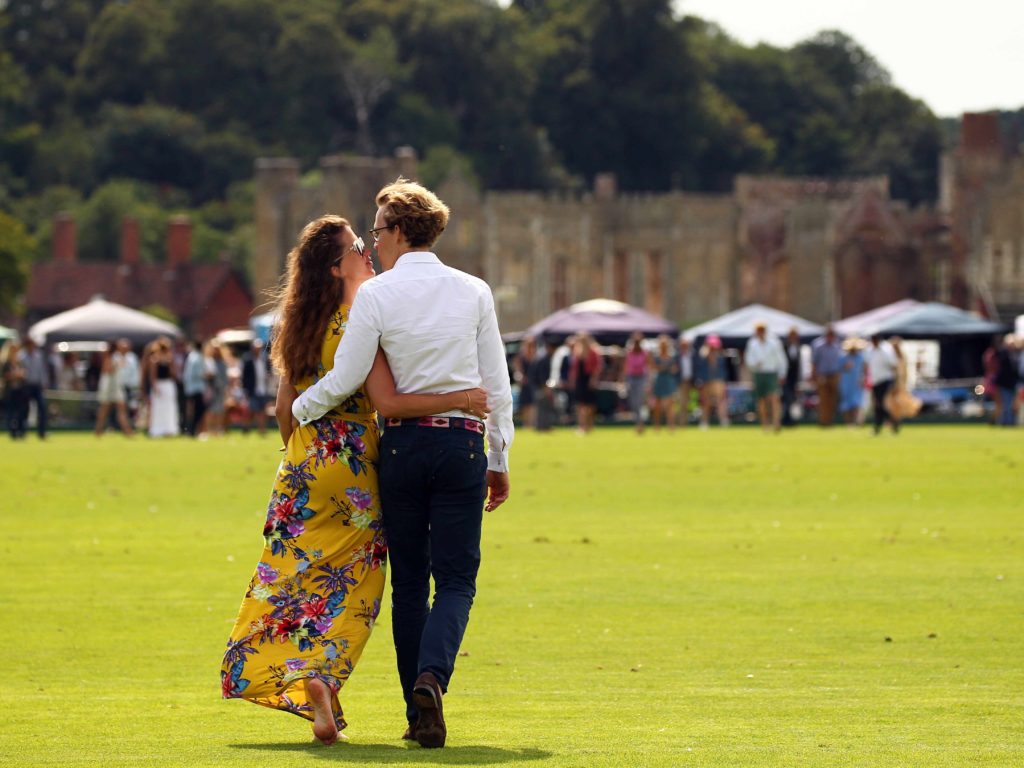 Who would you say Polo Singles is the right platform for?
Chon: Polo Singles is the world's only online dating service dedicated to the polo lifestyle, and we believe we satisfy three different requirements: Firstly, if you just love watching polo for the truly superb horses and want to meet up with a group of people to watch a match from the social side, we are the site for you. Secondly, if you would like to date someone who understands the passion for a sport (and all that goes with it!) or you are looking to expand your knowledge and network within polo, then Polo Singles is the right platform for you. Finally, if you would like to know that some of your membership goes back towards supporting pony welfare and re-training, and in assisting the brave servicemen and women of every country who keep us all safe in their recovery from Post Traumatic Stress Disorder then look no further.
Tell us about your expansion plans and upcoming events.
Sarah: On the Polo Singles side, our mobile app is being launched ready for the New Year so you will be able to locate other 'Polo Singles' in your area. Other plans for the future include 'meet and mingle' events at selected polo matches, tournament sponsorship and of course, Best Playing Pony awards!
Chon: We are looking for a third trustee for Special Forces Horses so that we can progress our charity. Special Forces Horses will take retired polo ponies and rehabilitate off-the track race horses to assist victims of Combat PTSD to cope with their debilitating illness.

"
We're making it our mission to connect people who have passion AND compassion:

A passion for polo

Compassion for people and ponies
"
What do you enjoy about the sport of polo?
Chon: One of the other things that Jason and I both love about polo is the partnership between the top players and their horses and that's what we'd like to bring to Special Forces Horses. Polo is a true team sport which can be played from the age of six to 60+, where teams can be of mixed ages and abilities, where women can, and do, compete alongside and against men, and where new players can play alongside seasoned professionals. We also love the family aspect of being part of a team and that the horses are kept in strings.
Sarah: With polo being played in over 60 countries with international players and supporters, it offers provides some of the best venues and opportunities to meet new and interesting people who you might never normally meet in your usual everyday routine. Between the agility of the players and the power of the ponies, polo is a sport that whether you are playing or spectating, it never disappoints.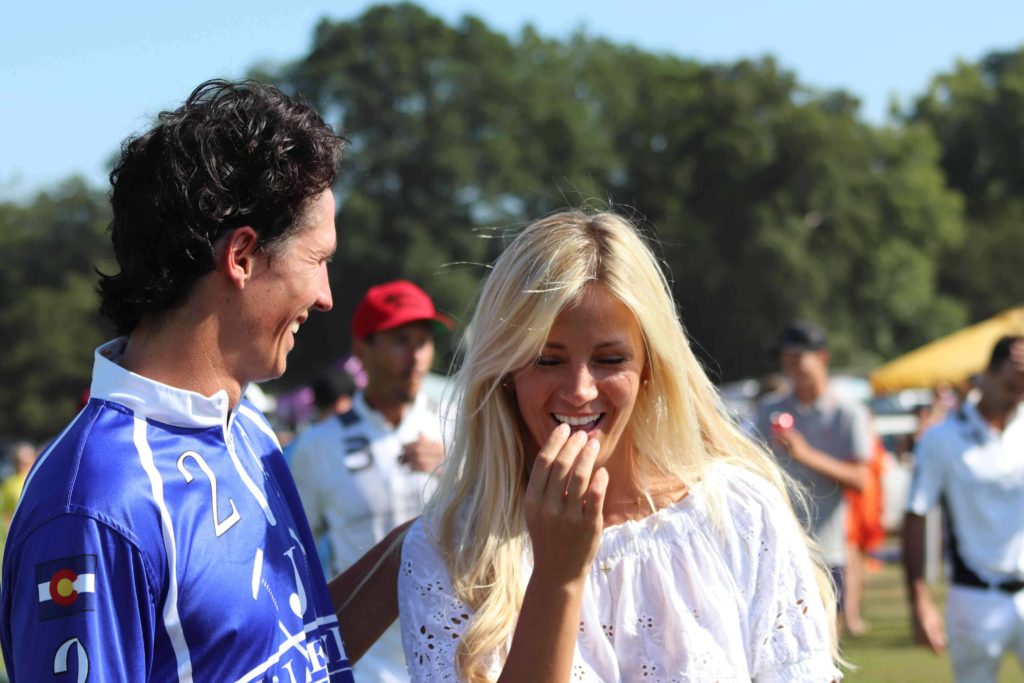 What is your philosophy?
Sarah: Giving back whenever you can is a win-win for all, and when you can bring smiles and fun along the way, what's not to love?!
Chon: As horses have a very proven track record as therapy animals, (for example, Riding for the Disabled and its royal patronage) we aim to help the rehabilitation and recovery of both horses and people with Special Forces Horses, through the fun medium of online dating. In this way, you are actually getting something back for yourself at the same time as giving to charity! We envision Polo Singles as an opportunity for celebrating life, laughter, friendship and love whilst helping to create a legacy through Special Forces Horses.
Give the Gift of Love with a gift voucher