The 2019 Stéphane Rolland spring-summer woman collection, delicately adorned, is a bohemian caryatid with a casual elegance.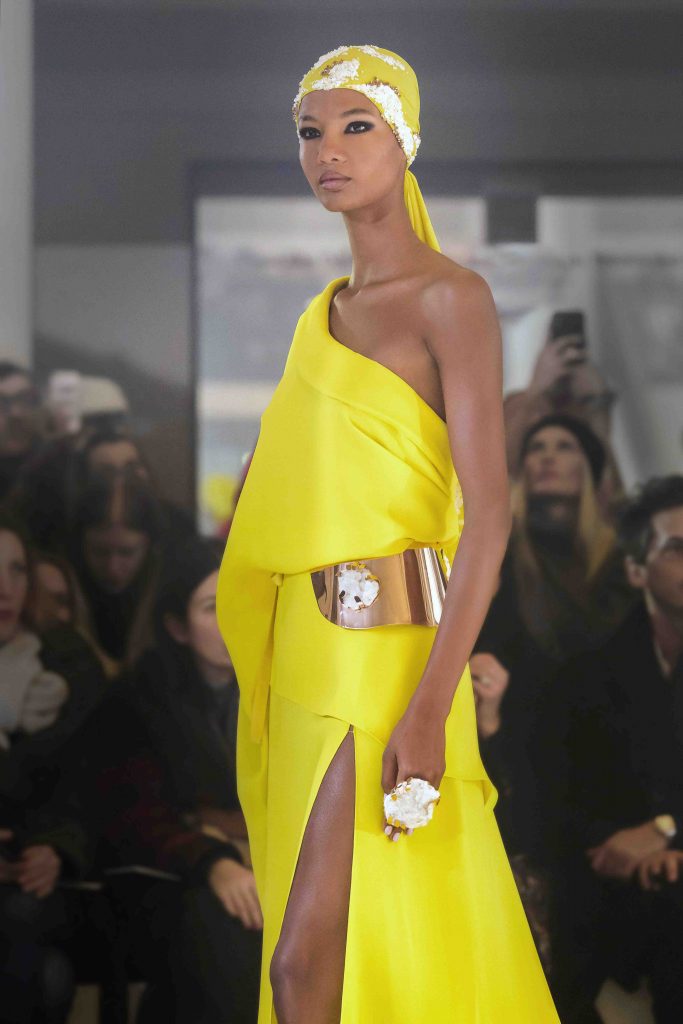 The show was held at the Théâtre des Champs Elysées, quintessence of Parisian elegance and temple of Art Deco.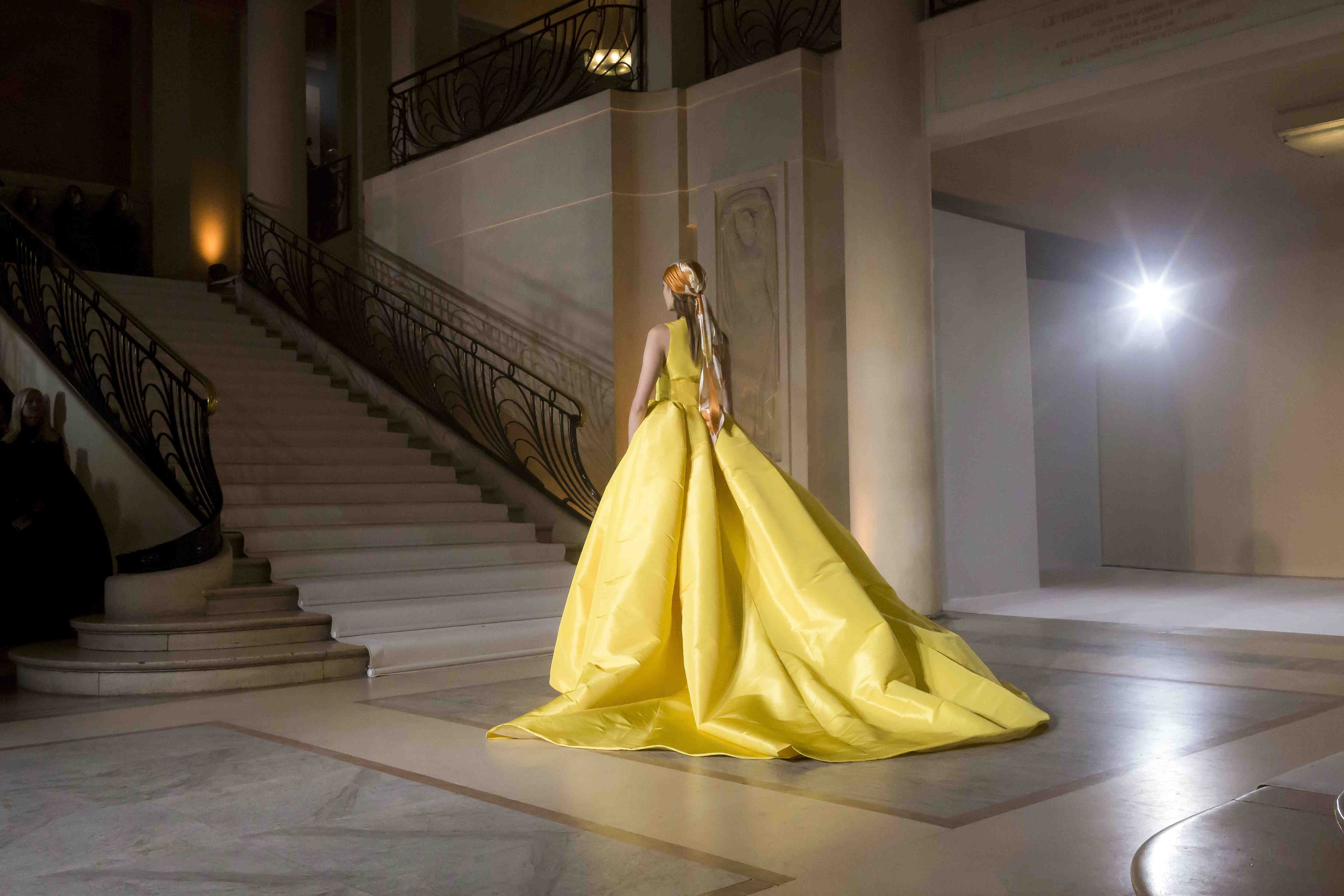 The collection is like an architectural cut, round and generous, smooth drapings, wide and airy.  The colours are soft, powdered and luminous. Whites and blacks associated to multiple skin tones, pink coral and sunny yellow.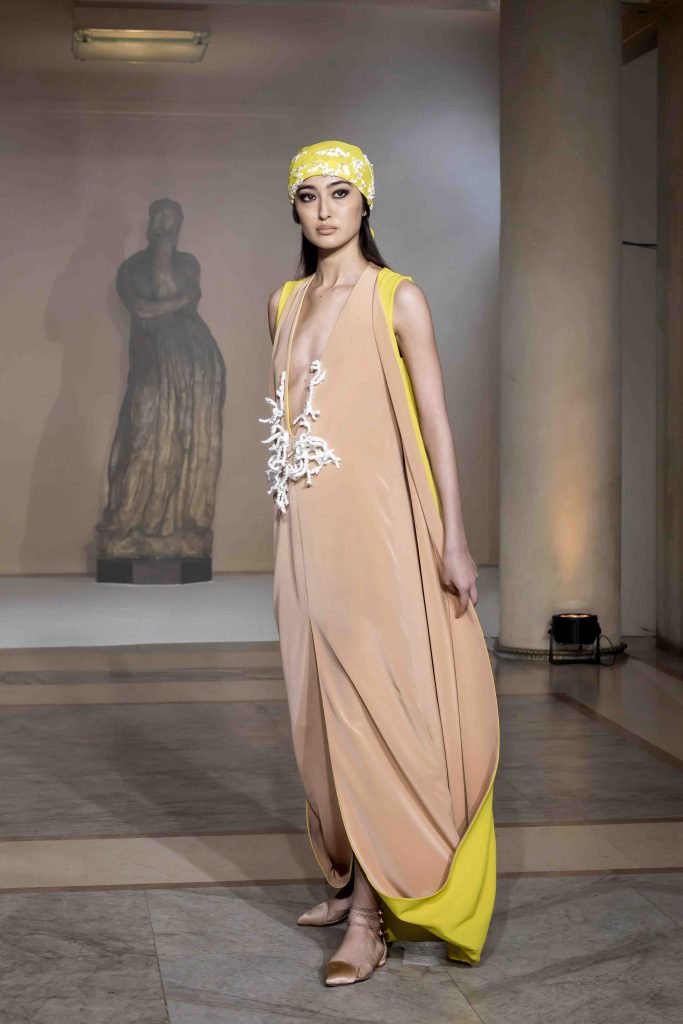 Gigantic organza blouses embroidered with leather are worn on pleated crinolines or pencil skirt in white lamb. A large asymmetrical tunic combined to big underskirts covered in black crepe. An unravelled sculpture, like a splash of black ink, ends in a long floating draping.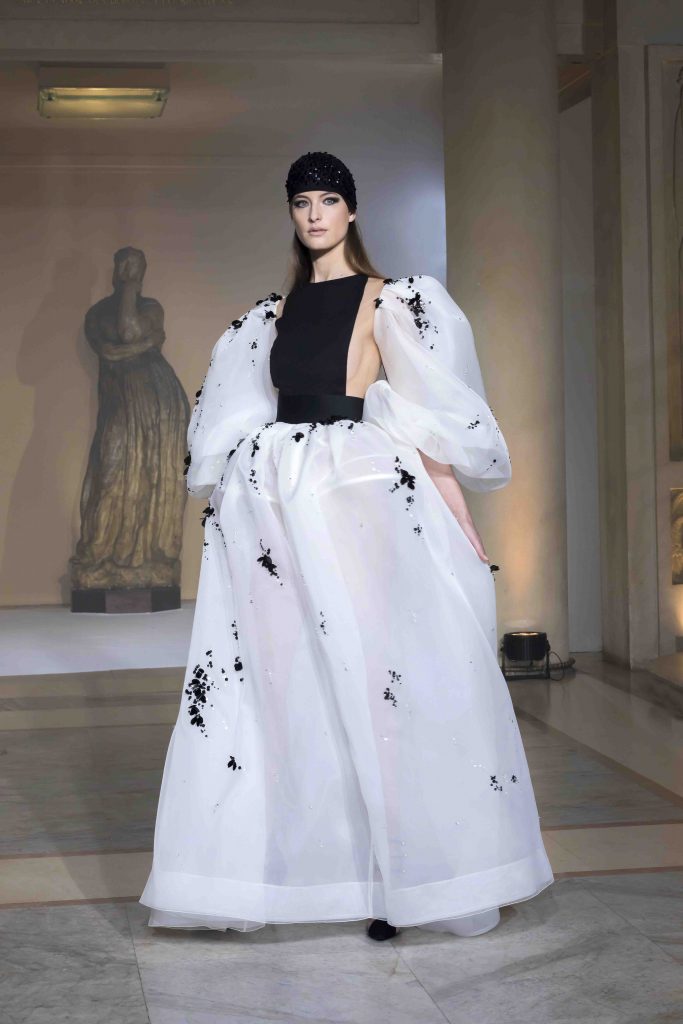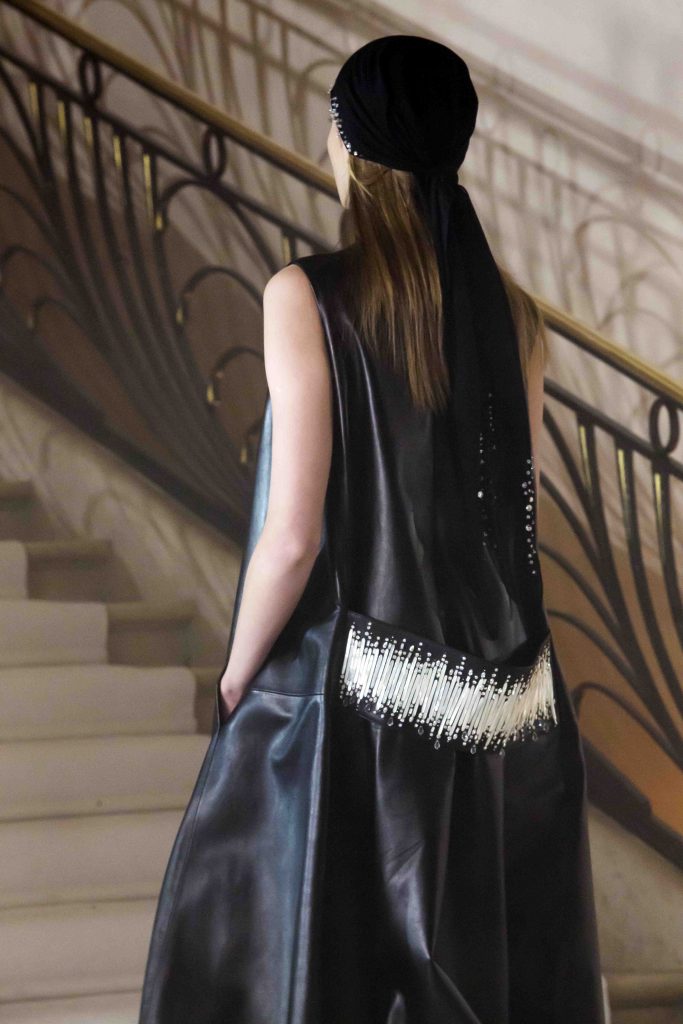 Embroidered chiffon headscarves are carelessly tied on the head and flow until the lower back. Big rings in crystal, floral neckpieces and orchid-mittens in rose gold are the new sculptural accessories.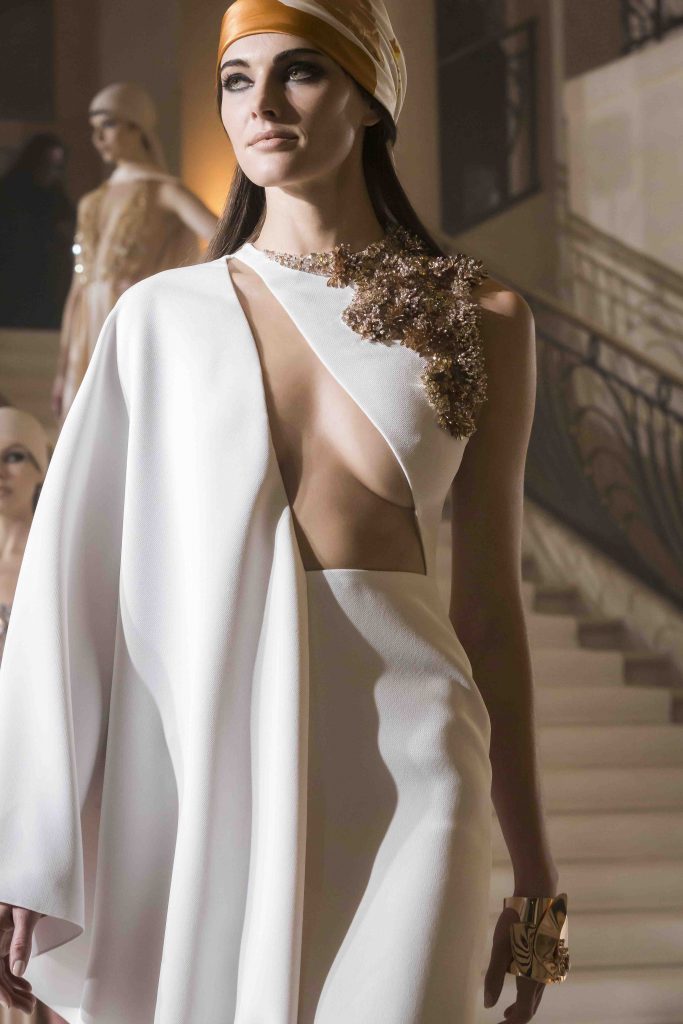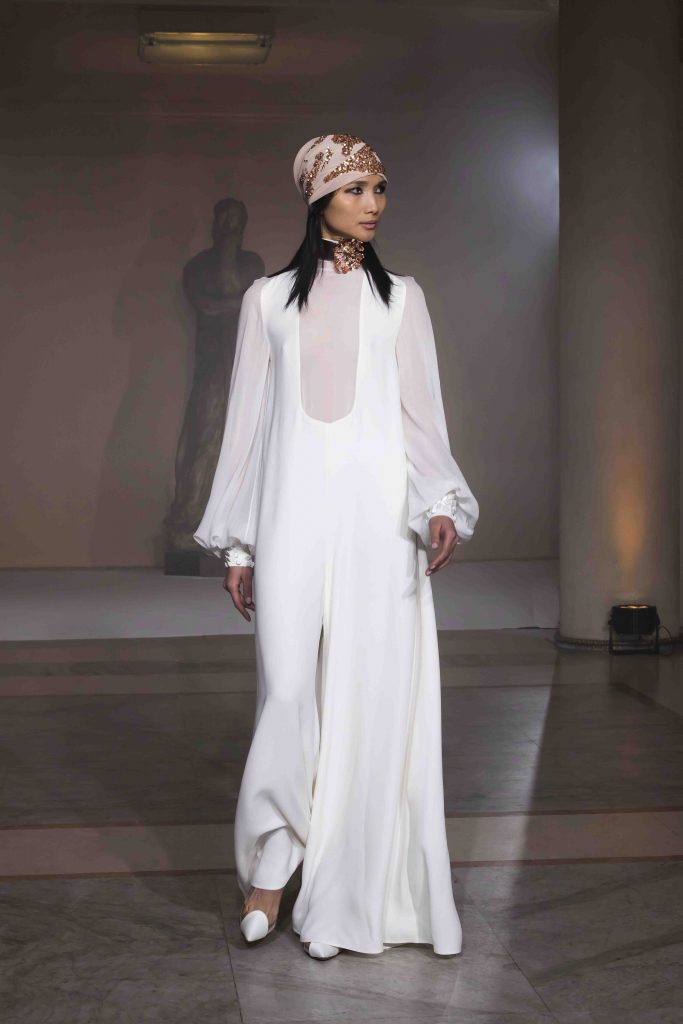 Salomé heels or ballet flats in satin with leather buckles and rose gold buttons are the last note to punctuate and determine the look.