Dior Travels to Marrakech for launching the cruise 2020 collection at the El Badi Palace in Marrakech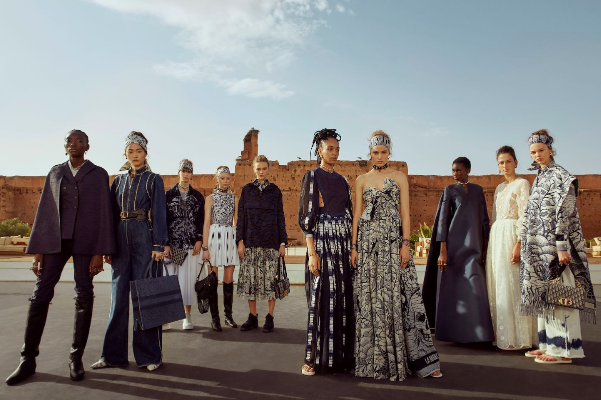 DIOR and Morocco
For its cruise 2020 collection, the French fashion house traveled to one of the most stunning locations, Marrakech. The show took place in El Badi Palace, a historic palace dating back to the 16th century, Dior lit up its runway with hundreds of floating candles and fire pits.
The palace is a gem of Islamic art, a concentration of architectural beauty. Cedar wood cupolas, Murano chandeliers, zellige tiles, and sculpted wood and marble are among the materials used to decorate this unimaginably sumptuous edifice.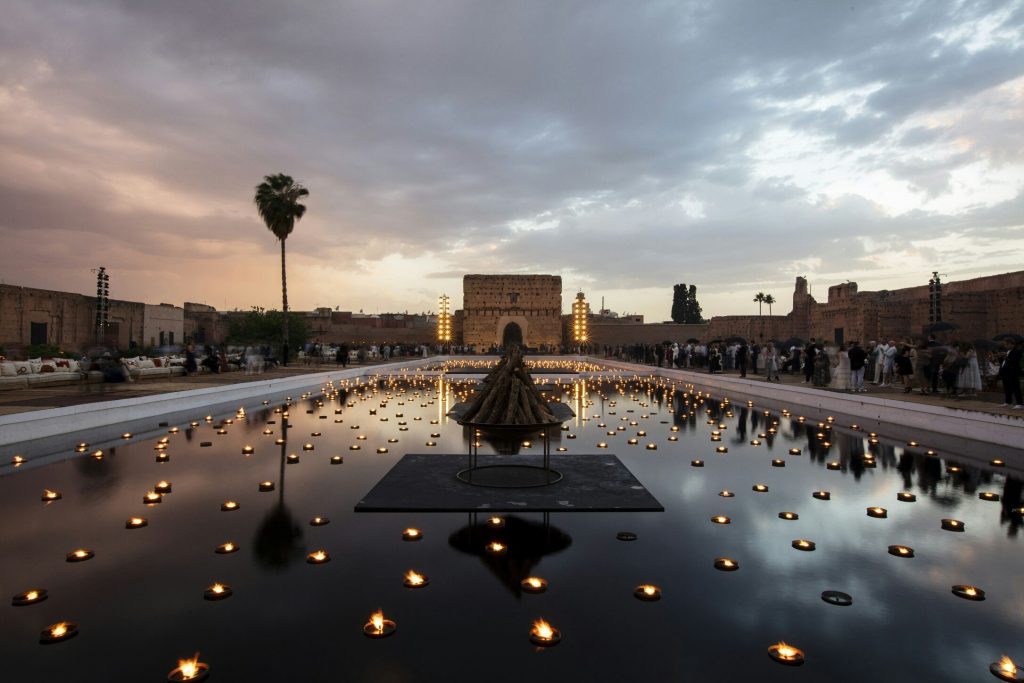 The high walls that surround the immense esplanade landscaped with gardens and planted with orange trees attest to its past splendour. This exceptional palace was the setting for the 2020 Cruise show.
A source of inspiration magnified by the Dior ateliers, the spirit of Morocco has marked the House's history and accompanied its collections. Presented in Marrakech, the 2020 Cruise show by Maria Grazia Chiuri pays fervent homage to the richness of traditional Moroccan cultures as well as to Dior's heritage and savoir-faire. For Christian Dior, incorporating Morocco into his designs is a poetic, open and free geography that began with a chromatic homage.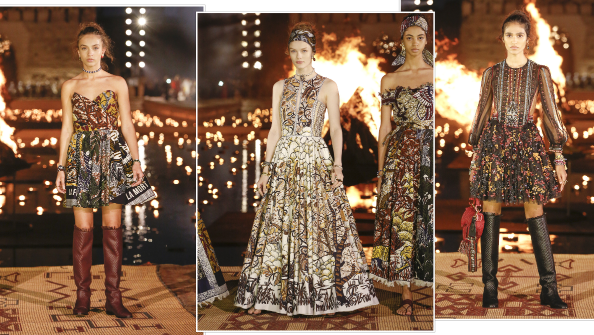 Maria Grazia Chiuri imagined this collection like a map whose topography is filled with sentiments revealed through traditions, places, cultures and savoir-faire, recalling how techniques, gestures and images belong to a collective heritage. This cartography is enriched and animated by various creative collaborations that nourish Maria Grazia Chiuri's project and enhance Dior's codes like a multilingual artistic dialogue.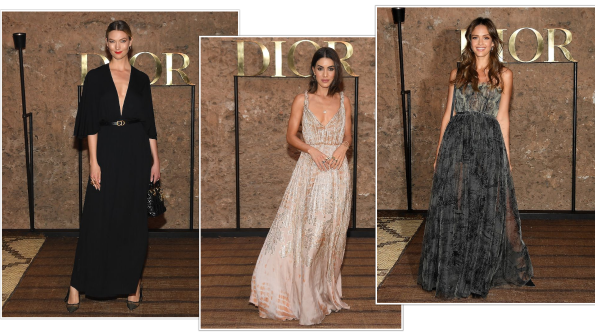 Dior transformed the Bahia Palace of Marrakech into the Fashion palace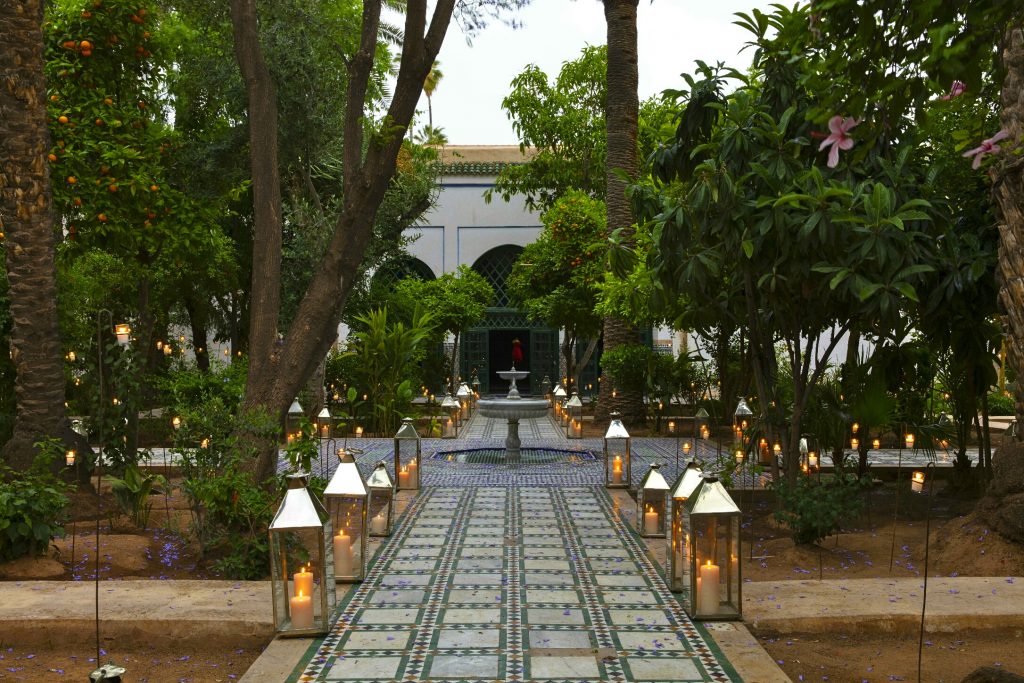 Before unveiling its cruise Cruise 2020, Dior has reserved a multitude of surprises to his guests. After welcoming them aboard a private plane totally branded to its name, the house has invested the spectacular Bahia Palace for a dinner combining Arabic influences and couture.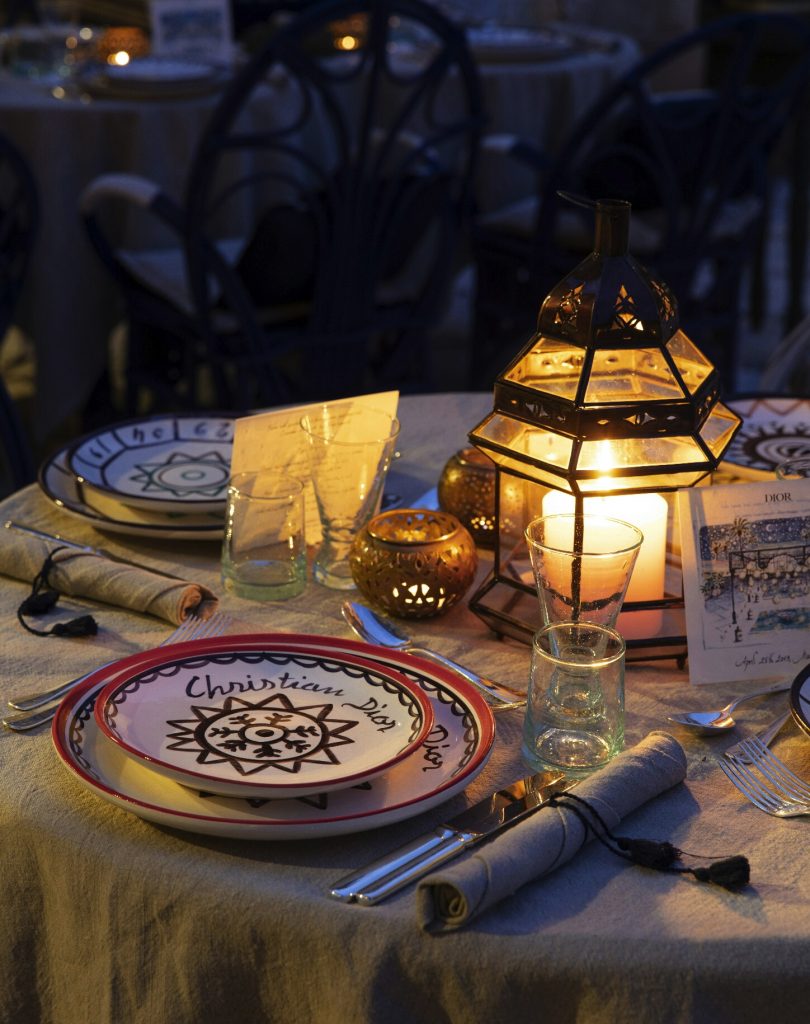 In an ephemeral installation combining oriental architecture and French chic located in the heart of the Palace, dinner was served on plates by Dior. The guests were able to enjoy their meal in luxurious Moroccan lounges, surrounded by beautiful lights and moroccan decor.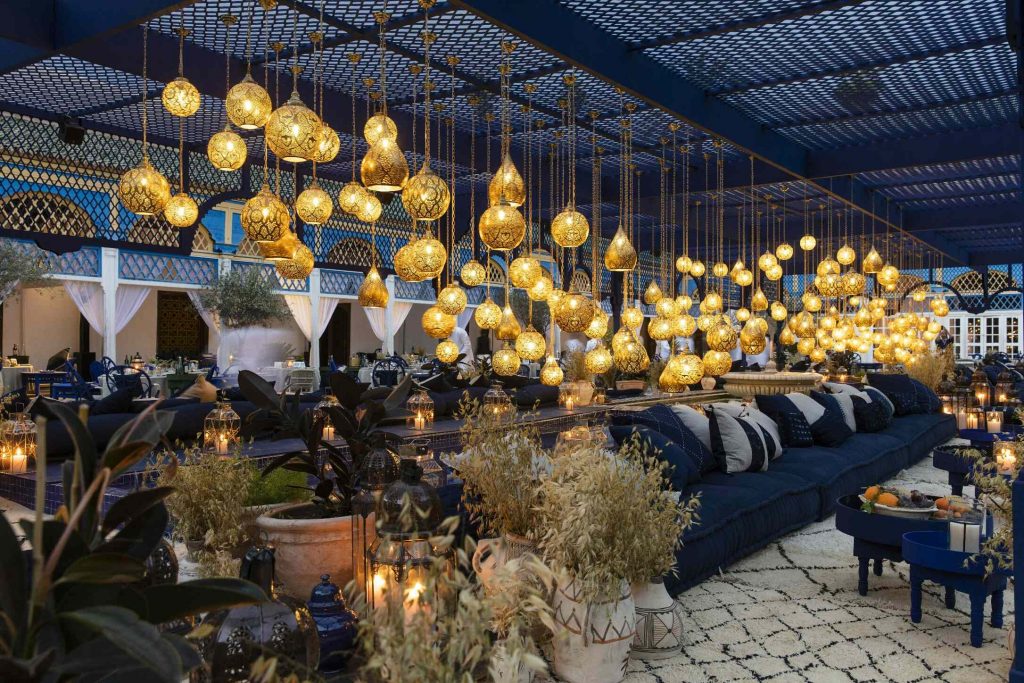 More Dior related articles here