Brunello Cucinelli, love for the art, the traditions and the Italian craftsmanship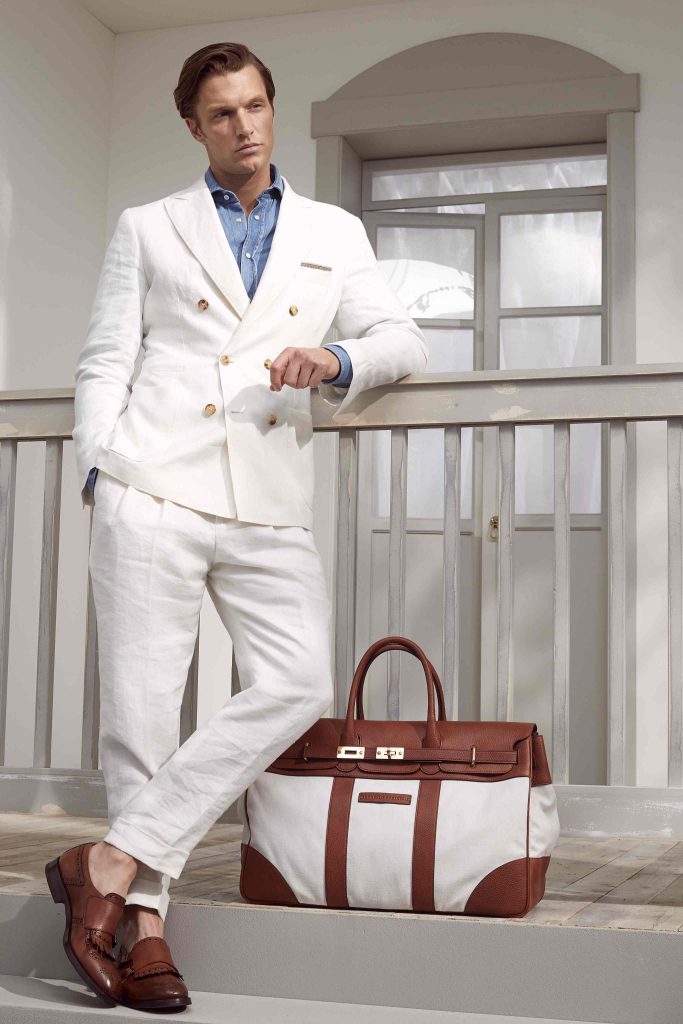 The new Spring-Summer 2019 collection draws its inspiration from the style and mood of the Roaring Twenties, when formal elegance was influenced for the first time by features coming from the popular sporting world, with tennis and golf being at the forefront. The brand's distinctive spirit finds its rich, natural expression in the calibrated combination of traditional elegance and dynamism, which are the typical characteristics of an evolving, lively and refined period of time, able to embrace new ideas.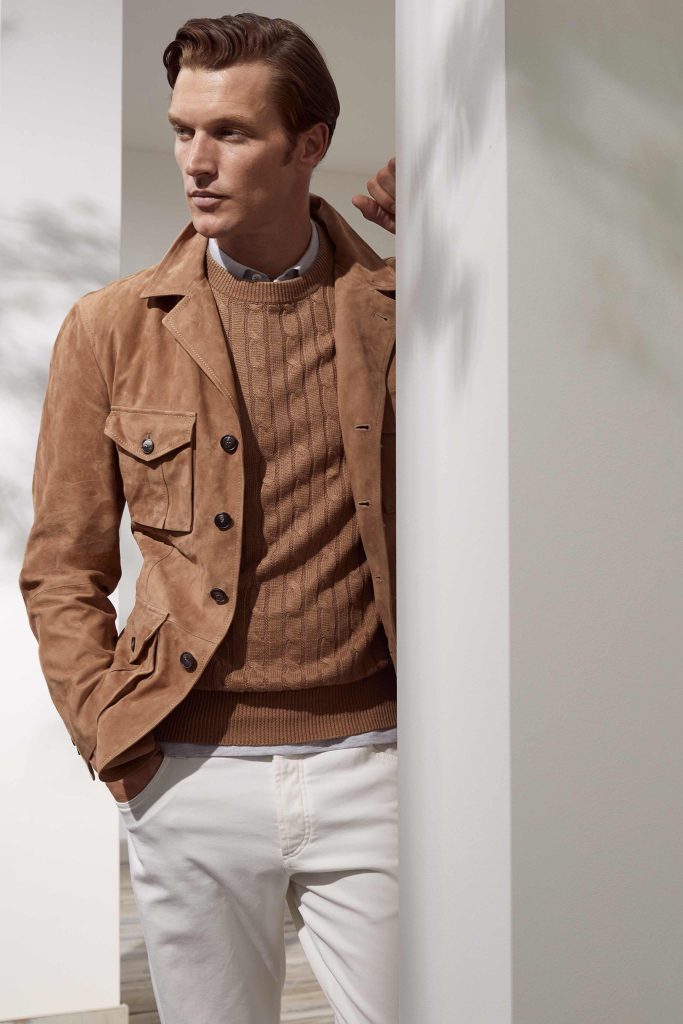 The key element of the new collection is found in its ability to effortlessly combine elegance and a casual feeling, in order to create a look with a contemporary appeal. The sartorial contours of the suits make perfect use of unique fabrics and are always blended with sports details, which convey new energy to men's style: shirts with colorful patterns, detailed t-shirts, and super-lightweight sweatshirts.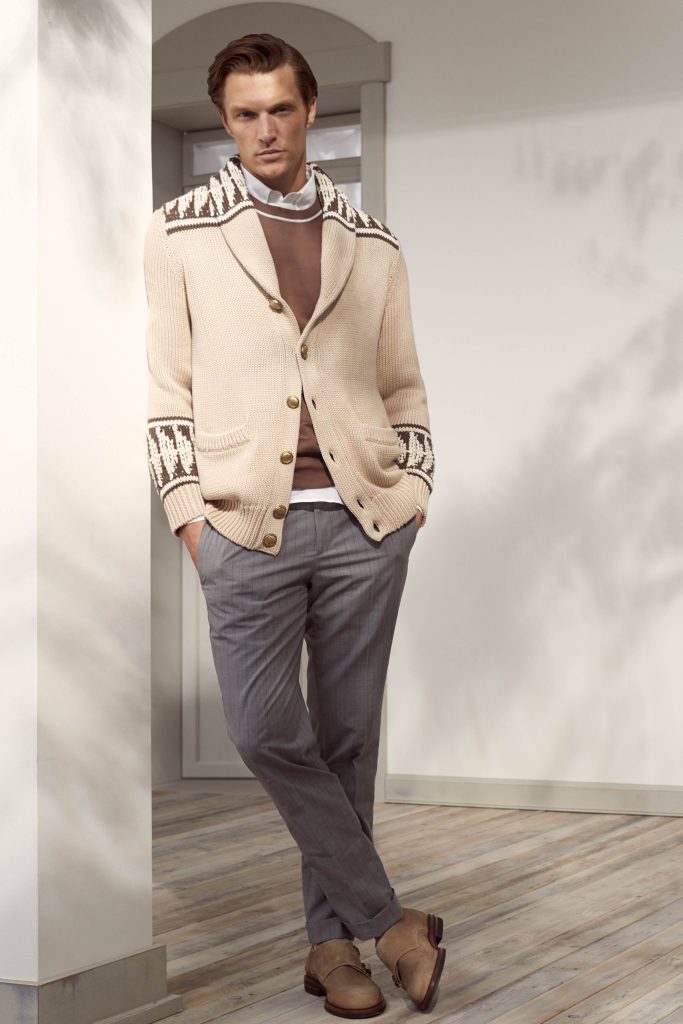 The great dream of my life has always been to work for the moral and economic dignity of mankind

Brunello Cucinelli
In solid colors or with traditional patterns, jackets play a fundamental role in creating balance, always combined with sports details, like the contrasting topstitch on garment-dyed trousers, and the slightly distressed details or stone-washed effects for denim.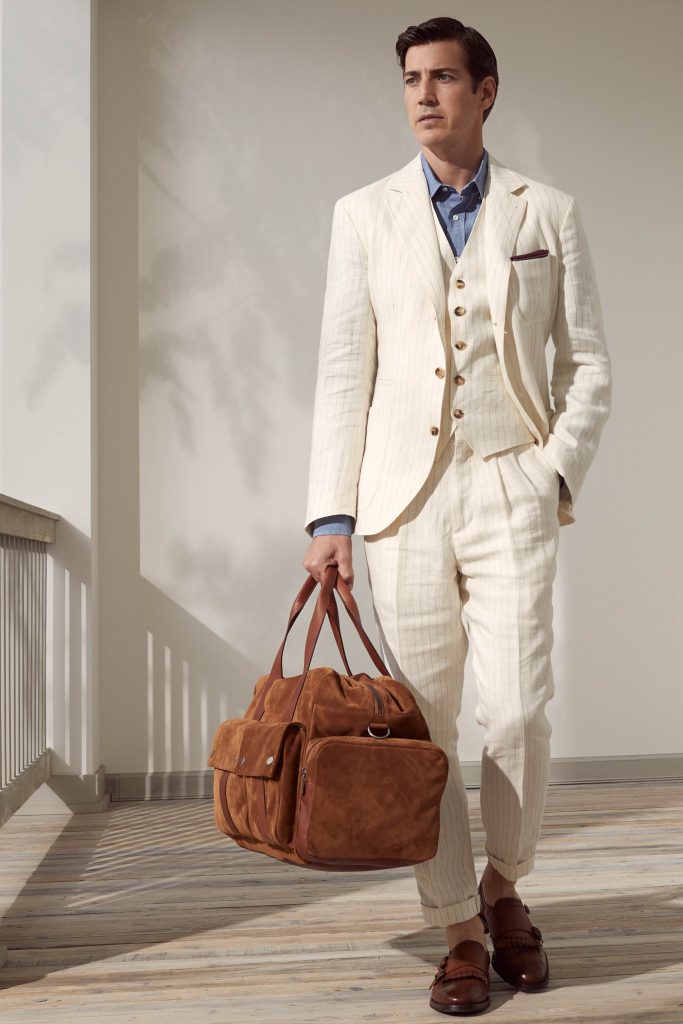 Living in harmony with the natural environment creates a spontaneous connection between the senses, where the elements come together in a perfectly balanced symphony.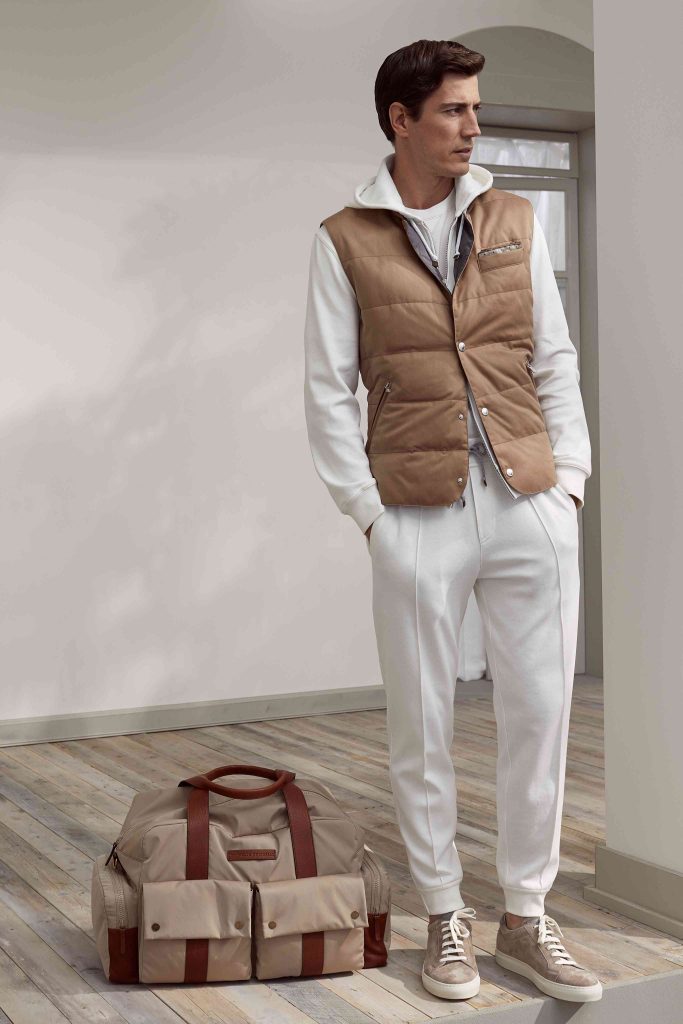 Visit Brunello Cucinelli here