Do you prefer to snorkel among colourful coral reefs or hike through lush tropical peaks? Sometimes it's hard to choose between the beach and the mountains but there is another way – a thrilling 15-minute speedboat ride from the Vietnamese coastal town of Nha Trang, L'Alya Ninh Van Bay offers the best of both worlds. Despite the illusion of being surrounded by water, it is actually set on a private beach at the foot of the dramatic Hon Heo mountain, all blanketed in green. As far as magical destinations go, Ninh Van Bay is definitely up there and whatever you want your vacation to be – romantic, adventurous or relaxing – the L'Alya team will make sure that you will get to see everything that it has to offer.
Mixing wilderness and luxury, this eco chic jungle retreat comes with every imaginable creature comfort from outstanding culinary offerings to holistic spa treatments and verdant terraces with plunge pools for each of the 33 standalone villas. If you are looking for an added level of privacy, the Hill Rock Pool Villas are the ultimate pick! Accessible by a meandering staircase and spread over 3 levels, these wooden treehouses come with a cozy bedroom, a five-fixture bathroom, a relaxation pavilion and an outdoor pool suspended in the jungle. While villas on the hill are popular with couples, the open setting of the beachfront and lagoon villas is an ideal choice for groups of friends and extended families.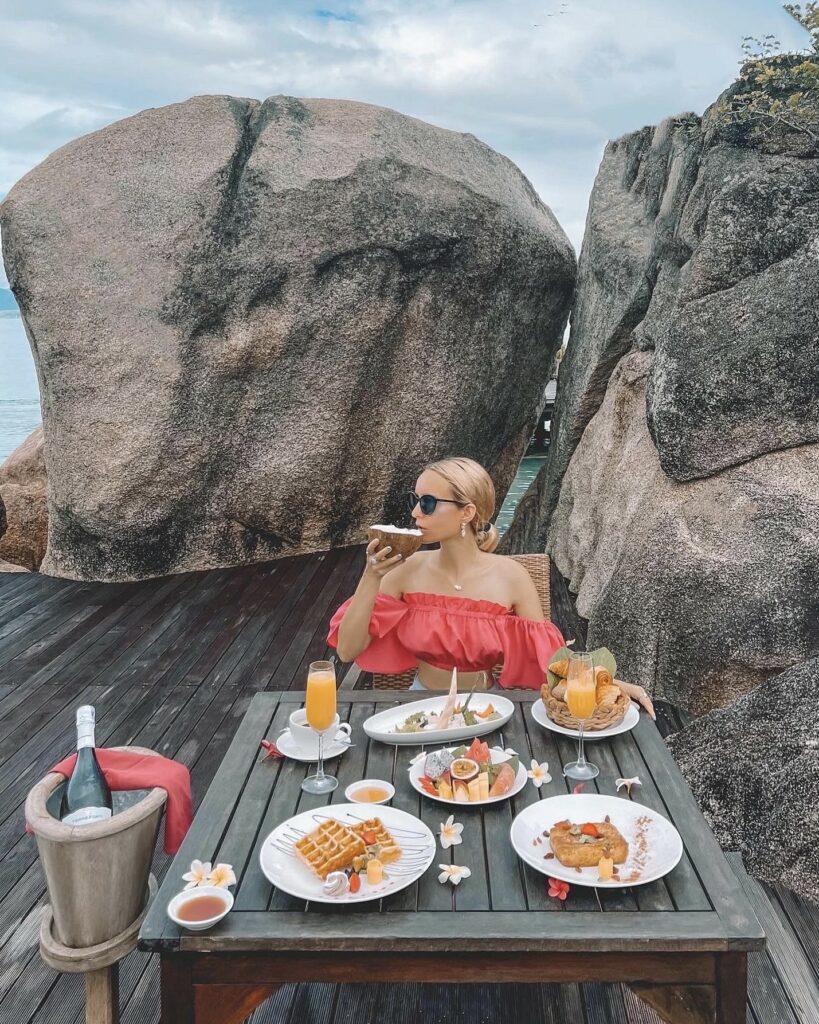 And how does a 24/7 butler sound? Lacing each day at the resort with genuine hospitality and unpretentious service, your dedicated host will take care of every request, no matter how small. When you arrive at the jetty, they will greet you as private butlers but when the time comes to say good-bye to this place of untouched beauty, they will see you off as friends.
At the helm of the resort's culinary success is homegrown Executive Chef Nguyen Thi Diem Chuong. Hailing from Hue, she has over 4 decades of experience ranging from working in the modest kitchen of her mother's restaurant in Nha Trang to orchestrating menus at top hospitality brands like Six Senses.
Delight in the variety of flavours while dining at The Pillars, a humble yet chic restaurant framed by the enthralling view of dramatic boulders and glistening seafront. A lovingly crafted menu offers both authentic Vietnamese dishes and Western favourites, all cooked to perfection and presented with a playful feminine twist. Treat yourself to a glass of champagne paired with freshly chucked oysters or a bottle of wine perfectly matched with rosemary grilled tenderloin served with asparagus and grilled pumpkin. Be it elevated popcorn calamari or humble wok-fried noodles, every meal at the resort is carefully curated to introduce you to something unknown.
Synonymous with sundowners, the beachside bar at L'Alya is your invitation to stretch on one of the oversized beanbags and watch the sunset drama unfurling over the East Sea. Extend your evening at the cosy Rock Bar where you can swap stories of the day's adventures by the enchanting bonfire. If you are looking for a more private affair, ask your butler to arrange for a romantic escape into the jungle where you can enjoy a dreamy picnic with views of a local waterfall, invite your loved ones to a BBQ lunch in the mangrove forest or start your day with breakfast in bed, which is served at no extra charge.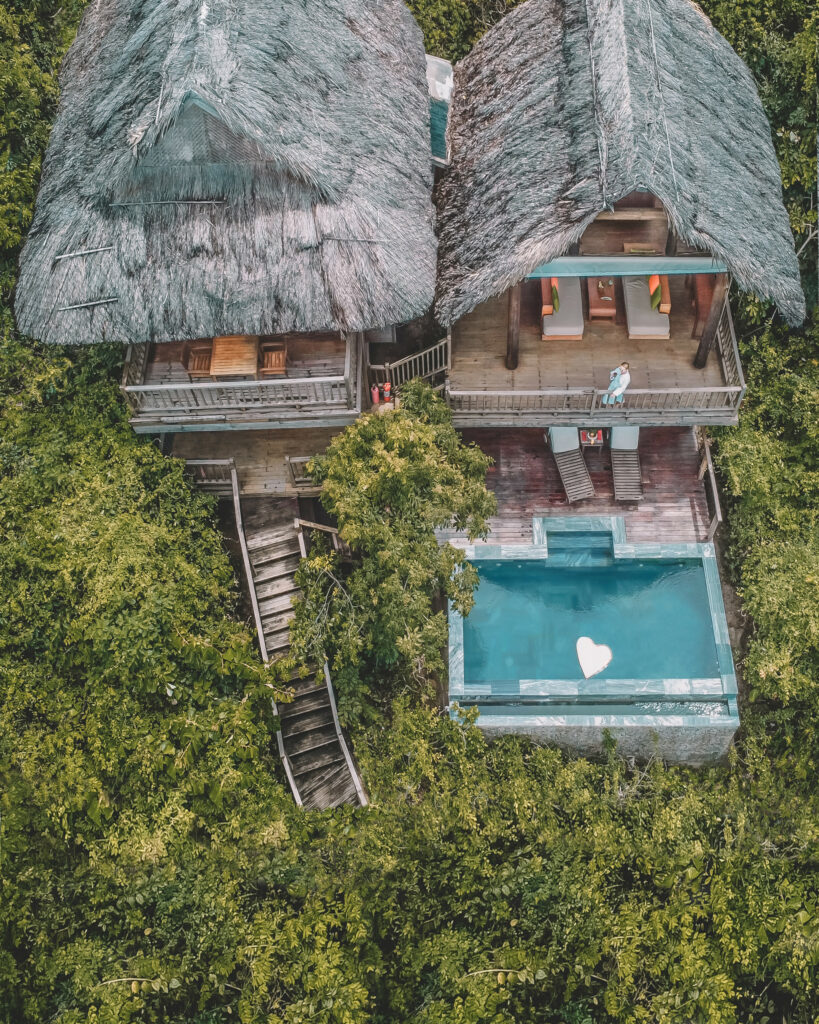 Backed by pristine jungle, L'Alya Ninh Van Bay is a wonderland for nature lovers. Hop on a complimentary bicycle and explore the lush green landscape around the resort or get rare, expert-guided access to indigenous wildlife while hiking with a local guide. Align body, mind and soul with yoga, tai chi and meditation, go chasing waterfalls, explore the scenic coastline by kayaking and stay on top of your fitness game with an alfresco jungle gym.
Set amidst lush tropical foliage, the resort's spa embodies the calm and rejuvenating benefits of nature. The menu fuses traditional therapies and modern day techniques spanning the globe from India to Sweden. Adopting a tailored approach to wellness, the enthusiastic team of experts provides a series of holistic treatments using all-natural beauty potions formulated with hand-crushed plants, fruits and seeds and blended with honey and coconut oil. Try the luxurious candle therapy or exotic bamboo massage, meditate to the healing sounds of Tibetan singing bowls or soak your worries away in a floral bath, which can be set in a privacy of your villa.
All factors considered, it's simply not possible to leave L'Alya without feeling far better – happier, healthier and definitely more tanned – than when you landed!