Text by: Katerina Leroy
Dubai
Dubai is very well known for a city skyline that's nothing short of iconic, to say the least. Visitors from abroad flock to the city in large numbers each year, and one of the first things they do is go to the Bund or a famous hotel rooftop to get first-hand view of the beautiful skyline across the Dubai Downtown. Approach Dubai from the desert and its gleaming skyscrapers shimmer like a mirage. Dubai's architectural achievements symbolize the emirate's arrival as a great commercial centre and a modern city. How breathtaking it is to go to the top of the highest skyscraper and observe the city you are visiting? And if there are cool restaurants, shopping malls and other activities, it becomes even more exciting.
Arguably one of the most exciting is the opening of CÉ LA VI, which is found on the 54th floor of the Address Sky View hotel. The stunning new space is split between a contemporary Asian restaurant, a striking sky bar, chic club lounge and the dramatic pool deck. Of course, we can be sure that it'll also come with panoramic views of the city from its breathtaking location at the new hotel Address Sky View.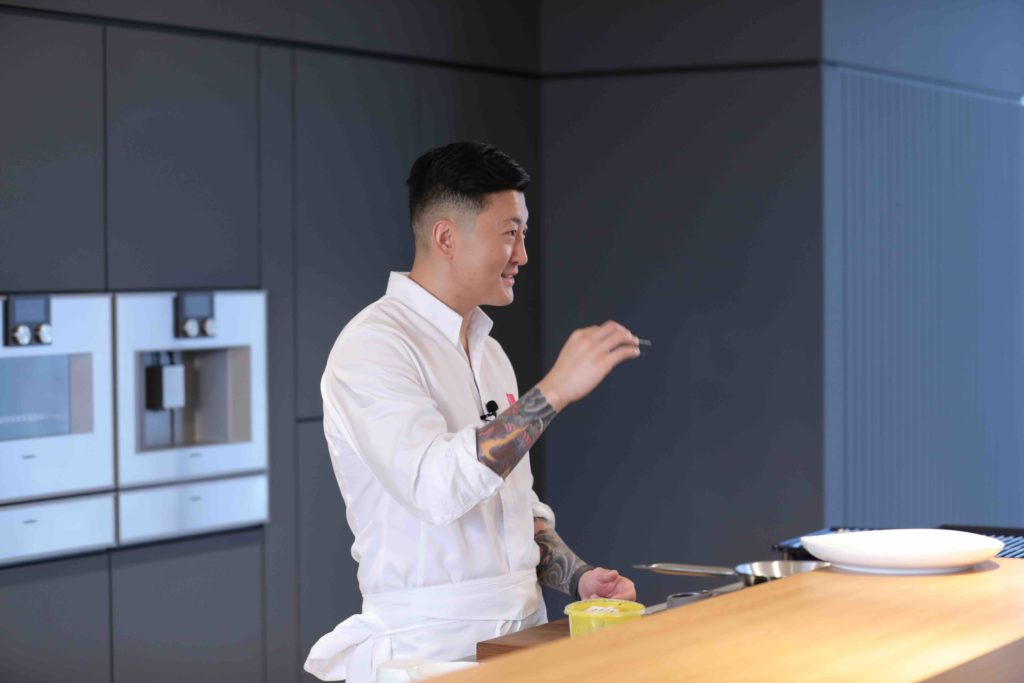 Raised in Los Angeles, chef Howard Ko is leading the kitchen, bringing updates to SF classics like clam chowder in seaweed-sourdough bread bowls. He discovered a passion for cooking at an early age and spend most of his childhood in the kitchen of his family home. Howard moved to New York to pursue his dreams, landing a job at the Michelin-starred DANIEL in 2006. Stints at Picholine, Restaurant Mélisse and The French Laundry followed. Chef Ko's focus is reinventing the classics; finding that perfect balance between tradition and modernity. This is perhaps why he describes the menu at CÉ LA VI as "the best of how other cultures eat and introducing that into Asian flavours." Howard's intention was "to bring an American bread to the menu that is special to me, but make it with Asian accompaniments. The perfect way to start a communal eating experience, it gives a sense of family and brings people together through food and conversation."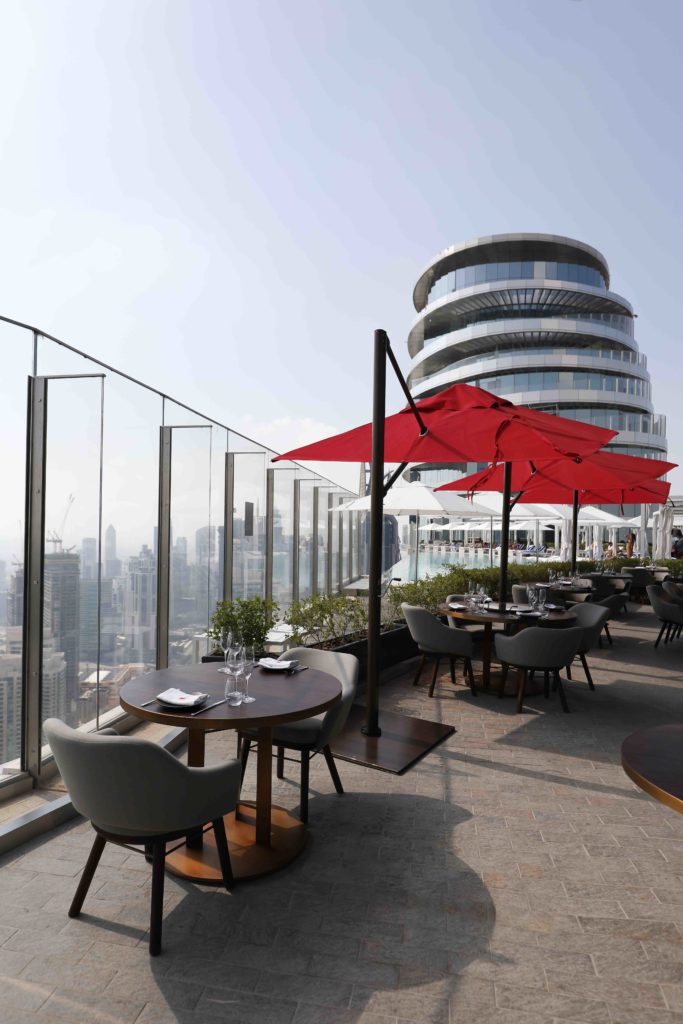 After opening, CÉ LA VI has launched a new brunch featuring a set menu of contemporary Asian dishes. The brunch starts off with seaweed parker rolls accompanied by butter infused with date honey, yuzu labneh with a pistachio verde, and a smoked salmon dip with salmon roe and chive oil. Starters include signature dishes such as wagyu beef tartare with marinated salmon roe, Spanish bluefin tuna carpaccio, oysters with a yuzu dressing and a selection of salads, while mains on offer include a green curry with mussels plus New York striploin steak and a selection of sides.
CÉ LA VI Dubai is the 7th opening around the world. The brand already has wow-worthy rooftop bars in Hong Kong, Colombo, Taipei, Shanghai, Tokyo and arguably it's most famous location, Singapore, where it's found on the rooftop of the legendary Marina Bay Sands Hotel. Dubai's skyscrapers are now a symbol of the emirate as much as the desert has been for millennia. These modernist citadels belong to the city and its people as an identity, a reminder in steel, concrete and glass of what can be achieved in Dubai with the right level of determination and skill.
---