We're all about good – looking and healthy skin—who isn't?
Today, we're beyond excited to introduce you to Katerina Leroy. Her days filled with strategy meetings, shooting and filming for many brands, and countless hours spent maintaining her social media accounts and Instagram community for live trend.
Currently living and working in Munich, she has almost 400,000 followers on Instagram, who follow her recommendations on travel, cuisine, art, beauty and fashion.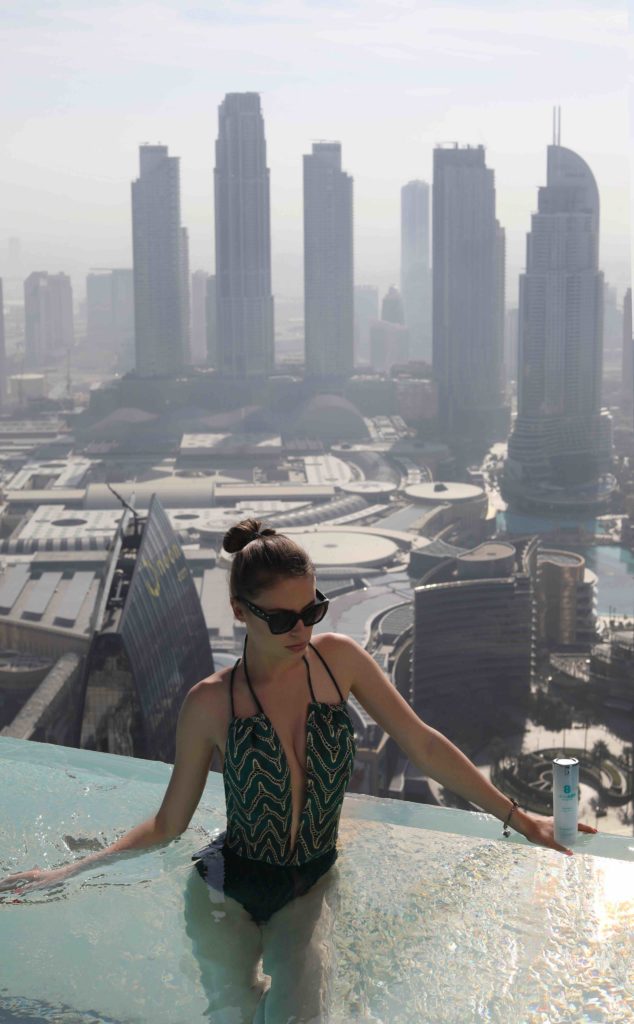 Why it is so important to pay attention regularly on good skincare routine?
Daily moisturizing is vital for healthy skin, yet some think of it as an aesthetically-inclined habit. Our skin is the body's largest organ and requires regular attention to stay young, blemish-free and healthy. To understand how moisturizing your skin is important, read further. Regularly using lotion and moisturizer should be a part of any good skin care regimen, but some are better than others. Choose a lotion with plenty of vitamins (see below) with an SPF of 15 to protect your skin during the day. Also use lotions that are oil free, non-comedogenic (won't clog pores), allergy and dermatologist tested.
What is your favorite body skincare products?
I prefer high-quality body care and have found the perfect solution for me with the Swiss brand skin689. Before I decided on a product test, I took a closer look at the efficacy studies. The ingredients such as hyaluron, vitamin A, vitamin C and E, almond oil, apricot oil, shea butter and beeswax also convinced me very much. The skin is not the same on every part of the body. Therefore, every skin area needs individual care. The skin689 – cosmeceuticals offer the right product for every body area: Firm Skin Decolleté and Neck, Firm Skin Upper Arms, Crème Anti-Cellulite, Firm Skin Hand and Finger Rejuvenation, Bio-Cellulose Decolleté Mask and Bio-Cellulose Face Mask. I use the products most often for décolleté and thigh areas. Here, for example, would be the highlight for smartphone junkies, who get the first wrinkles in the neck region through the bent neck position.
How often you recommend to apply the creams or facial mask and what is the best time for it?
The most important times to use anti cellulite cream are after a bath, shave or exfoliation. For some, this might be twice a day. Moisturizing after a shower is very important because hot water strips all the moisture and oils out of your skin, leaving it parched and dry. While hot water may be relaxing, it also wreaks havoc on your skin. Never skip the moisturizer. Regarding facial mask – my favorite is the Moisturizing Face Mask by skin689which soothes and refreshes the facial skin instantly and sustainably.