The new musical fantasy film Rocketman is based on the life of Sir Elton John. There is no other artist that looks like Elton, he had is own particula unique style.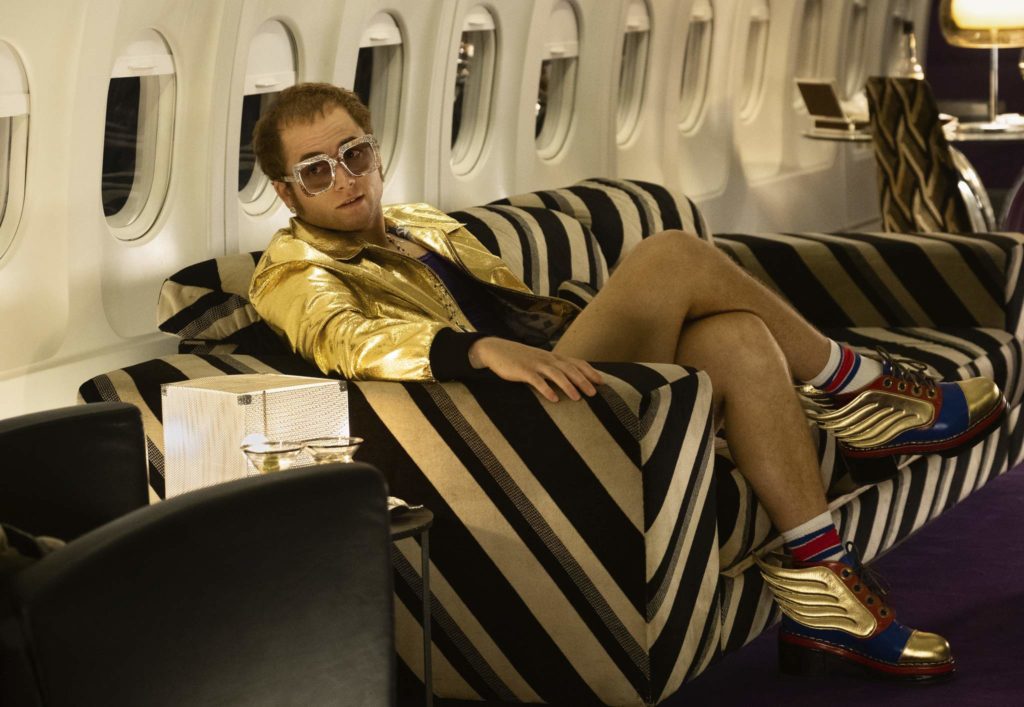 Swarovski collaborated with BAFTA nominated costume designer Julian Day to bring shine to Rocketman and show Elton John's extravagant style.
The costumes including 64 different looks for the character of Elton. From costumes to accessories, wherever founding a place for crystals, they put it there.
Nadja Swarovski, commented: ''We were thrilled to collaborate once again with Julian Day on the stunning costumes for Rocketman. Embellished with over one million glittering Swarovski crystals, Julian's inspired redesigns of Elton's most famous outfits perfectly capture the magic, energy and impact of one of the world's true musical icons.''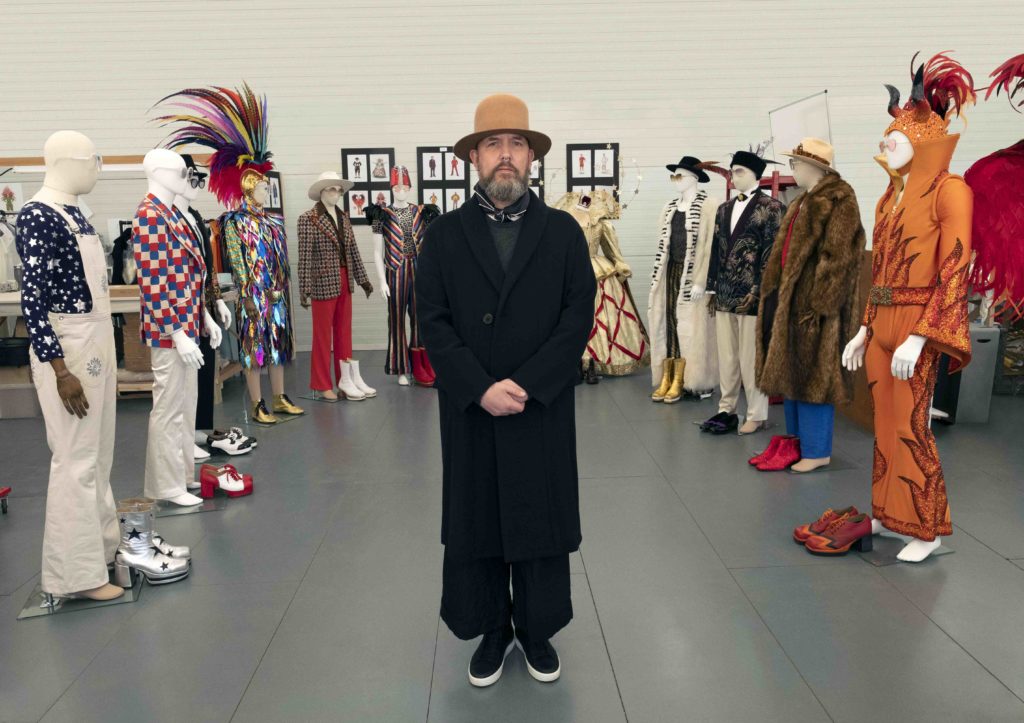 From his wardrobe there are four key crystallized costumes, his fashion style was not glam, it was unique.
The Dodgers outfit, was a very iconic moment in Sir Elton's life.
The team changed it slightly. Instead of it being sequins, they reproduced the whole outfit in Swarovski crystals. A fully crystallized baseball kit, using 140,000 Swarovski crystals.
The dramatic Devil outfit was designed for a moment when Elton feels unloved, so costume designer Julian Day surrounds him with love in the form of a fiery-red jumpsuit with heart-shaped wings. The costume blazes with bespoke crystal flames, a headdress and sunglasses all glowing with over 60,000 hand-embellished Swarovski crystals.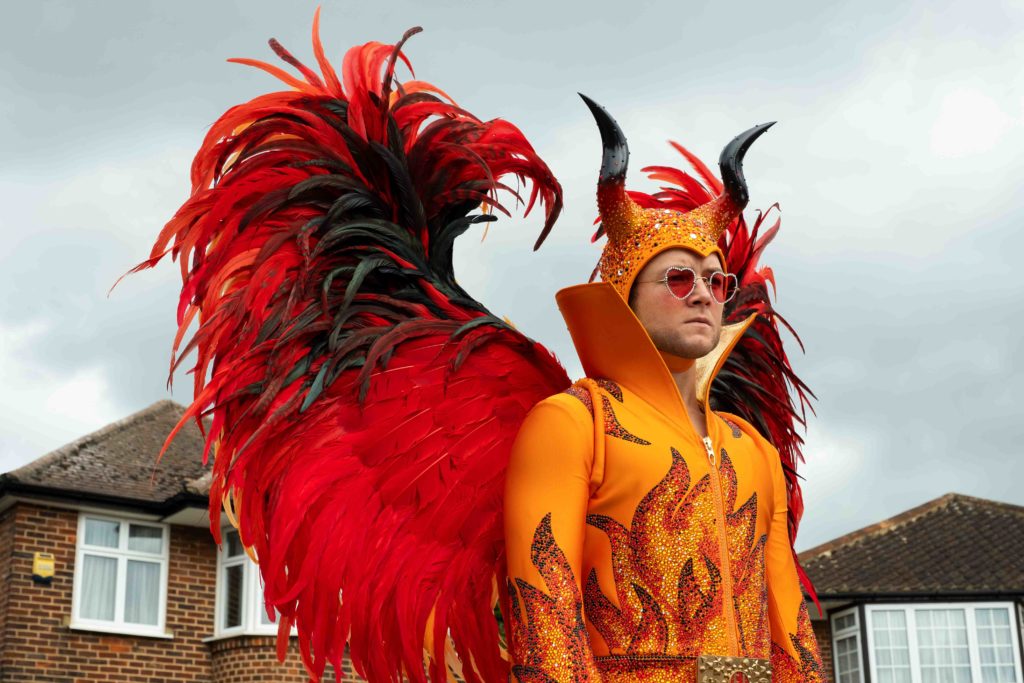 The Yellow Brick Road costume brings to life Elton's much-loved album. A blue suit with crystal red lapels and the iconic ruby crystal slippers.
The Elizabeth costume created for a wild stage performance with crystals and swarovski crystal pearls. The headdress was inspired by Hedy Lamarr's Swarovski original in the 1941 film Zeigfeld Girls.
More than 750 bespoke crystals, including 91 personalized Elton John patches. The glasses, the shoes, Swarovski provided all the crystals for the film.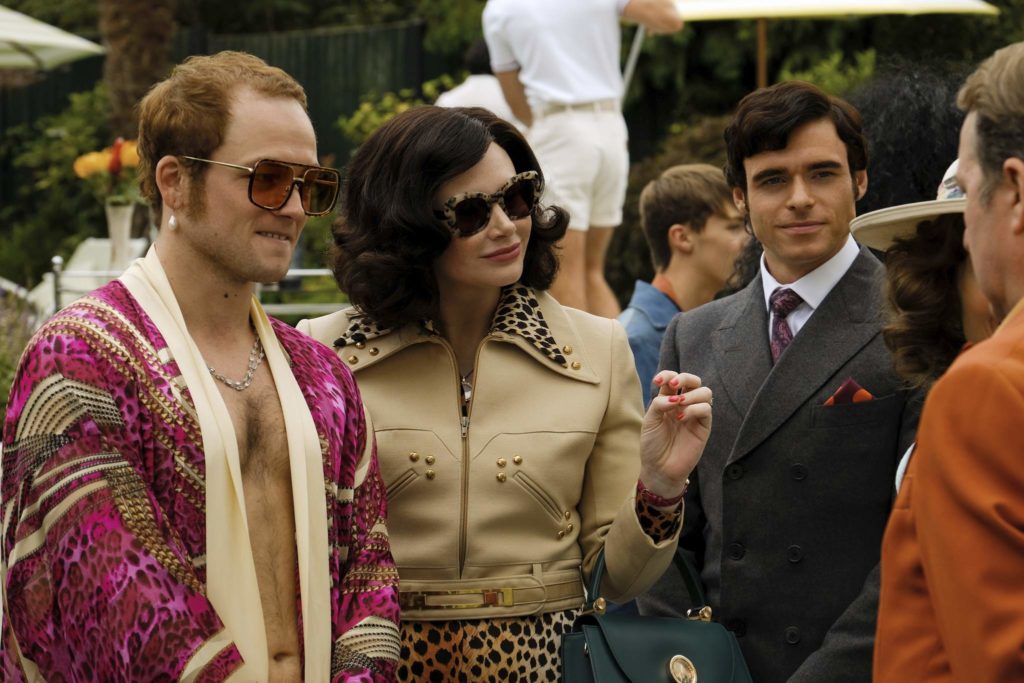 Main picture in the headline photo credit:
Taron Egerton in Rocketman from Paramount Pictures.
Photo Credit: David Appleby
Copyright: © 2018 PARAMOUNT PICTURES. ALL RIGHTS RESERVED.