Serene, remote, and utterly idyllic, the unspoiled shores and rustic luxury of Six Senses Ninh Van Bay invites you to escape the ordinary. The resort's sublime location, which offers spell-binding views of lush jungle-clad mountains and the turquoise crystal waters of the East Sea, creates an experience akin to being on a castaway island.
For some designers, dramatic might mean buildings that make people gasp, but for Thai-based Habita Architects, the ambition was to create a retreat almost indistinguishable from the natural drama of a pristine peninsula. Echoing Vietnam's rich history, Six Senses Ninh Van Bay perfectly embodies the brand's reverence and respect for local culture and architecture – the reception and other public areas across the resort take their visual cues from the traditional Dinh, a Vietnamese communal house typically built without a single nail. An exclusive enclave of beautifully appointed villas look as if they belong here organically. Nestled upon the cliffs and up in the forested hills, and dotted along the beach, all accommodation is crafted from sustainable materials supplied by local craftsmen, and feature private pools with luxurious outdoor living spaces.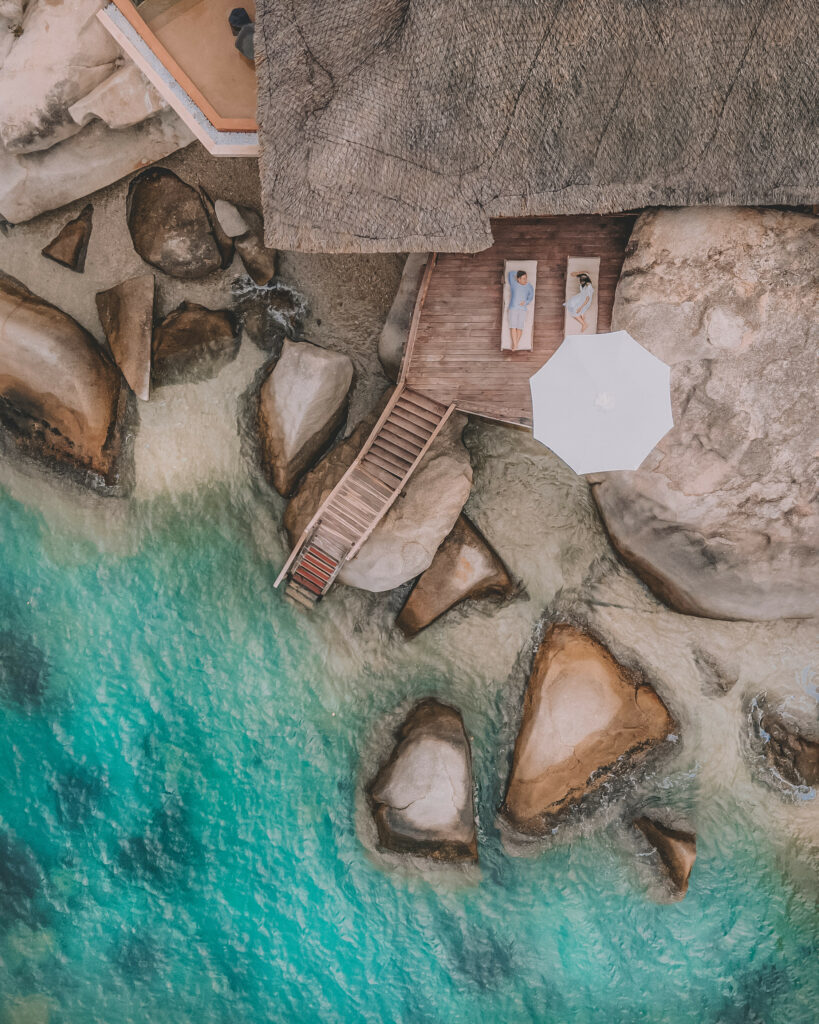 For the traveller who savours every taste, and plans an entire trip around a restaurant just for the love of trying something new, Six Senses Ninh Van Bay offers an array of stellar culinary experiences. Start your day with a lavish champagne breakfast at the beachfront Dining by the Bay and feel a gentle sea breeze floating in the air – a beautiful reminder to take it slow. Regain your energy between adventures at Dining by the Pool, a casual open-air pavilion that serves traditional Vietnamese specialities and international favourites, alongside healthier green options and wellness blends. As you end the day with stunning sunset views, enjoy an aperitif in the effortless luxury of Drinks by the Beach. When it comes to dinner, the choice is almost overwhelming. You can never go wrong with a romantic date under the stars at the intimate Dining by the Rocks, a treetop venue perched on a hill with a glimmering sea as a backdrop. Special occasions call for a candlelit dinner at the resort's wine cave, an exclusive setting to celebrate the love of food, wine, and great company. Unfurl your napkin to a five-course extravaganza complete with flawless Six Senses service and, given the location, an excellent selection of rare vintages. For a more local gastronomic experience, a Nha Trang hot pot served at the main jetty is a perfect opportunity to share a hearty meal with someone you love.
The Six Senses Ninh Vay Bay builds on the brand's philosophy of cultivating holistic health through all six senses. Embark on a journey of self-discovery through a wide range of invigorating treatments, based on the preventative principles of the Eastern medicinal approach and more results-centric Western influences. Every stay starts with a wellness screening which uses advanced technology to measure and analyse key physiological biomarkers of health, including body composition, metabolism, oxygen distribution, heart function and circulation, as well as stress parameters. Based on the results from these tests, Six Senses wellbeing experts create a bespoke multi-day program that includes spa treatments, nutritional advice and a series of fitness activities to kick-start your health and wellness experience.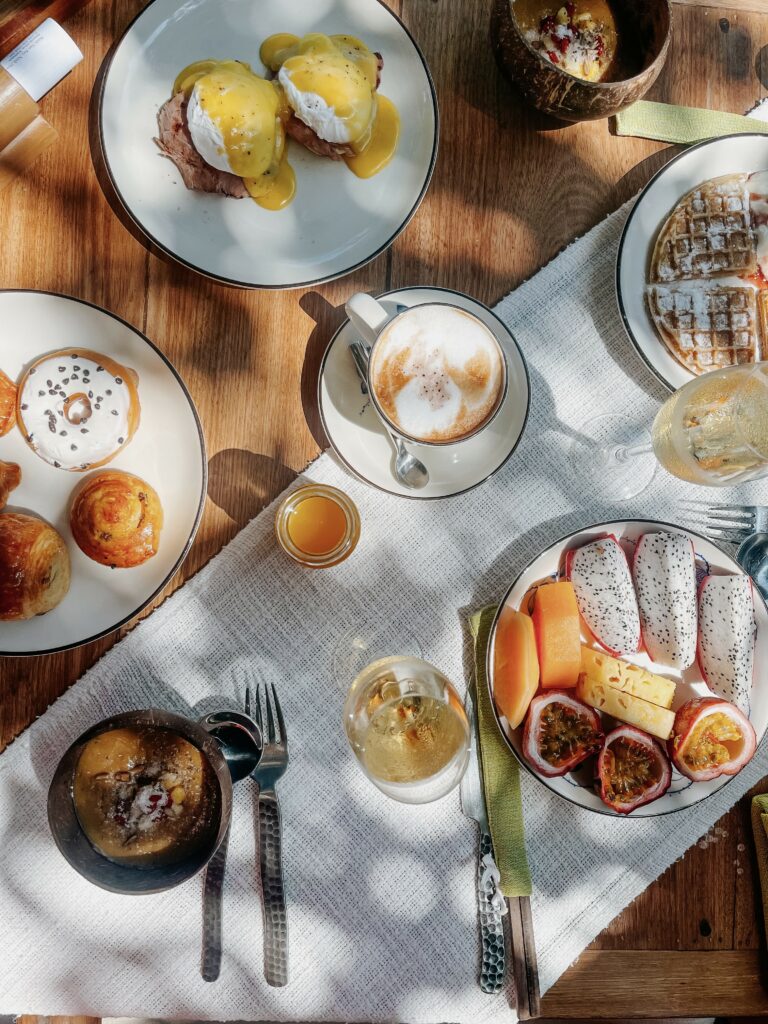 Six Senses Ninh Van Bay caters to all kinds of visitors – action adventurers, those guests wishing to practice the fine art of doing nothing at all, and everyone in between. Your dedicated GEM, Guest Experience Maker, will tailor your stay to your lifestyle preferences and arrange for everything from spa appointments to boat trips.
Sun worshippers will be delighted by the ample number of lounging spots to be found throughout the resort – swinging hammocks, trampoline nets suspended over the sea, and catamaran-style sunbeds on a deck built for sunsets are par for the course. Craving something a little more active? Set off on a complimentary bike for a leisurely ride, experience the soaring freedom of aerial yoga, or encounter critically endangered, black-shanked douc langurs while hiking in the jungle with the resident terrestrial biologist.
With unparalleled access to marine experiences and exhilarating water sports, Six Senses Ninh Van Bay offers sea borne experiences that cater to your every desire. After you have canoed, sailed, and snorkeled the waters of the resort's coral reef, you will be ready to recline back on your patio for an outdoor cinema screening with warm popcorn and chilled champagne.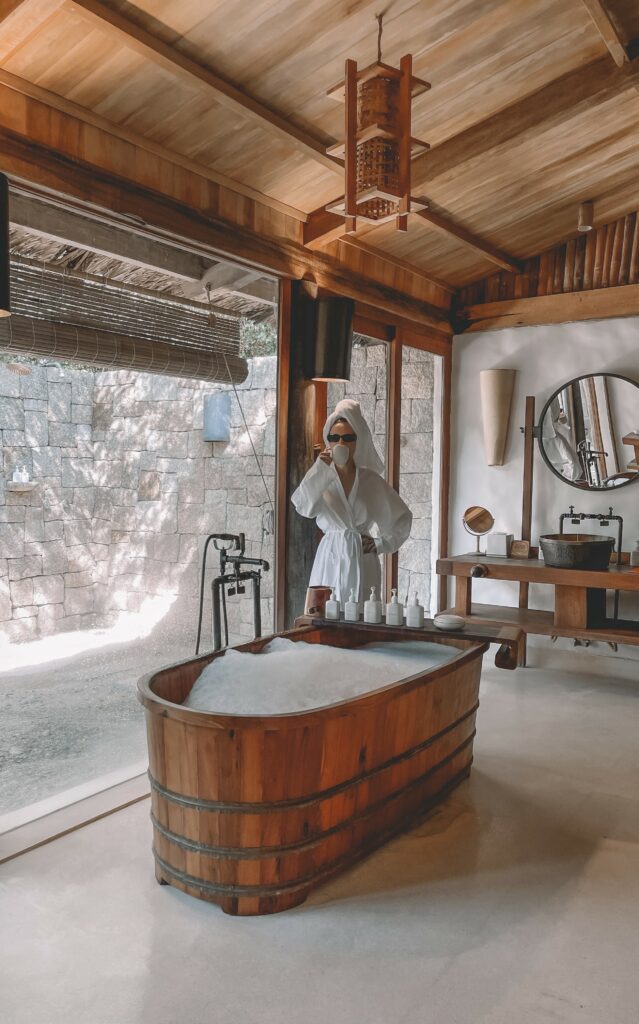 Offering the ideal, picturesque setting for an adventure or a relaxing getaway from everyday life, Six Senses Ninh Van Bay is constantly dreaming up new ways to ensure that each and every guest leaves this natural haven with magical memories that will last a lifetime.