St .Tropez – the coastal town in the south of France, known for its luxury yachts and abundant sunshine – is a popular holiday destination for the affluent. Luxury fashion boutiques from Hermes to Chanel, mix with traditional French dining and boutique hotels. With so much to see in St. Tropez, it can be hard to narrow down your itinerary. We've got the perfect way to spend a luxurious 24 hours in this sparkling town – from where to stay, what to see and what to drink. Provence is waiting for you.
Where to Stay
Admitedly, Hotel Pastis doesn't look like much from the busy roadside. Tucked a bit further of a walk away from the main port and promenade, it looks fairly non-descript from the outside. However as soon as you enter the property from the back, it has nothing less than the wow factor. A secret garden greets you, with a beautiful pool in its centre. The private pool terrace is covered with palm trees and it's a tranquil, peaceful oasis away from the bustle.
This stylish, luxury boutique hotel has 10 rooms. Some sit around the pool on ground level, and the rest are in the main building. The décor is contemporary, unique and full of quirky modern art. The small team make you feel instantly welcome and it's a real opportunity to escape the outside world for a while.
In the rooms, everything has been thought of to make your stay as comfortable as possible – from the best Egyptian cotton sheets, to double sinks and cosy bathrobes. Breakfast is served from 08.15 to 11.00, allowing you to wake up and eat at your leisure. Pastries by the pool is the perfect way to start the day before you venture into the centre of St. Tropez.
Hotel Pastis – 75 Av. Général Leclerc, 83990 Saint-Tropez, France – https://www.pastis-st-tropez.com/fr/
Where to Visit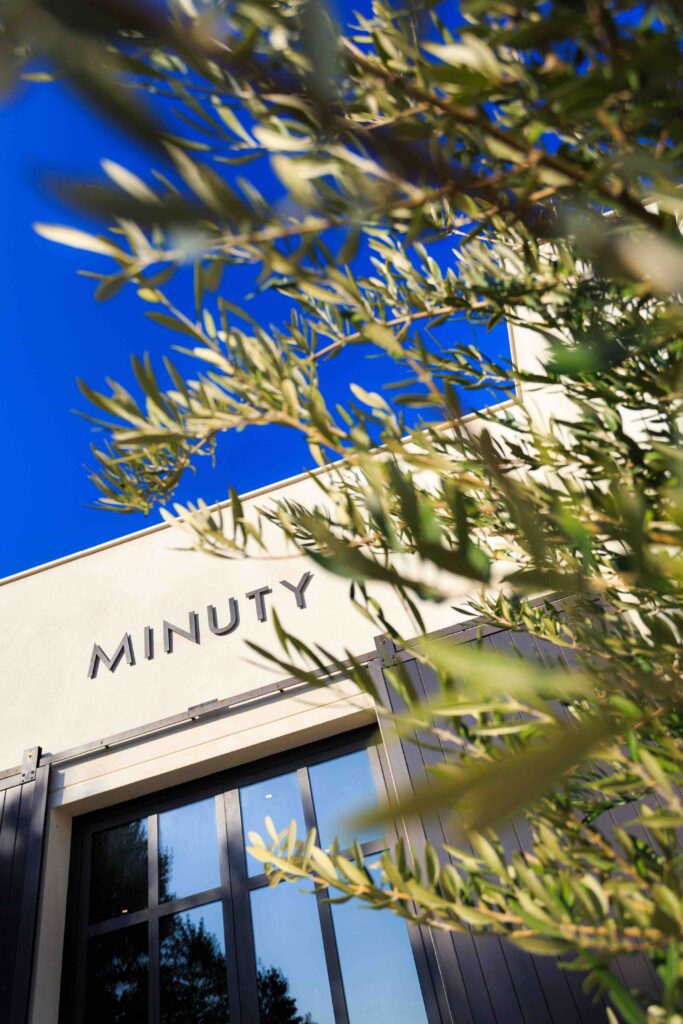 Provence is the region of France that's famous for its rosé wine and there's no finer brand to drink there than Minuty. You can visit their vineyard – just a 15 minute drive from St. Tropez – to explore, taste and shop. Situated on the hillsides of the villages of Gassin and Ramatuelle, overlooking the Gulf of Saint-Tropez, it's a great spot to while away a morning. Château Minuty has now been run by four generations of the Matton-Farnet family. Today, brothers François and Jean-Etienne Matton, still run the business, despite Moët-Hennessy acquiring a majority stake earlier this year.
Minuty wines are enjoyed across the world, in over 100 countries. They are most famous for their range of rosés and they are definitely the jewel in the Minuty crown. Delightful, uncomplicated, light wines that everyone at your table will enjoy. Château Minuty is one of the last estates in the Côtes de Provence where grapes are harvested entirely by hand, and brothers Francois and Jean-Etienne are present for the whole production process to ensure the best quality wines are produced.
The Château Minuty estate is a breathtaking place to explore and relax in nature, whilst learning about one of Provence's finest wine producers.
Château Minuty, 2491 Rte de la Berle, 83580 Gassin, France – https://minuty.com/
Where to Eat – Lunch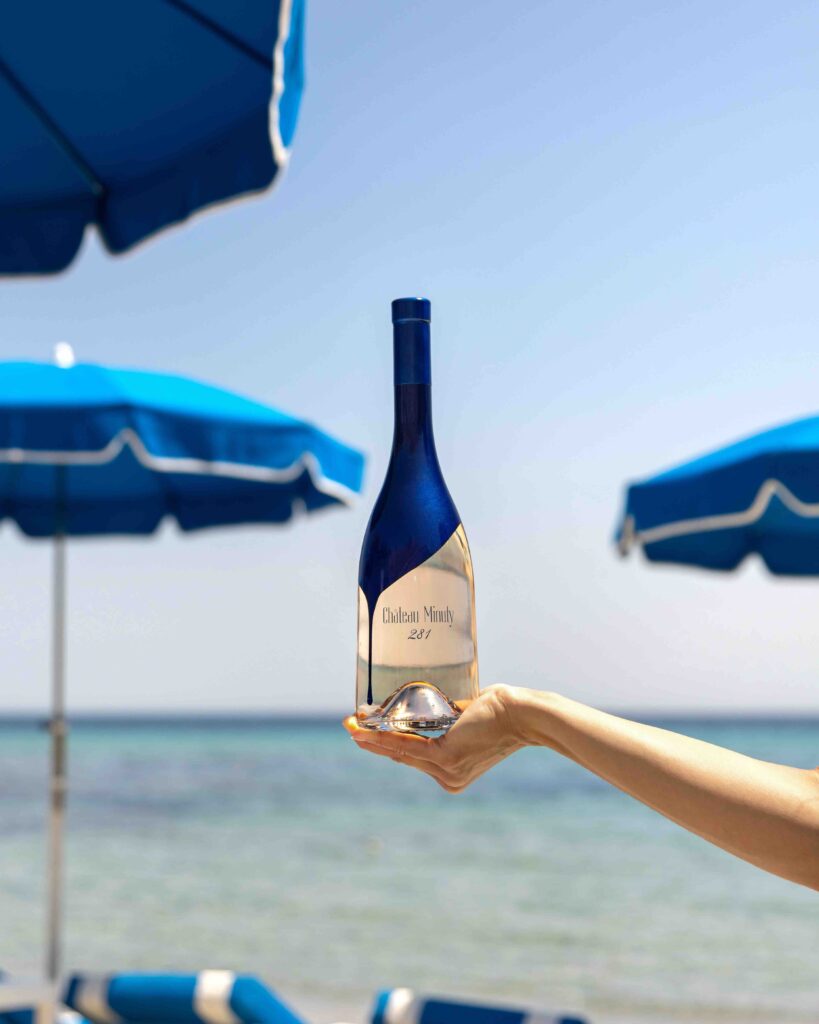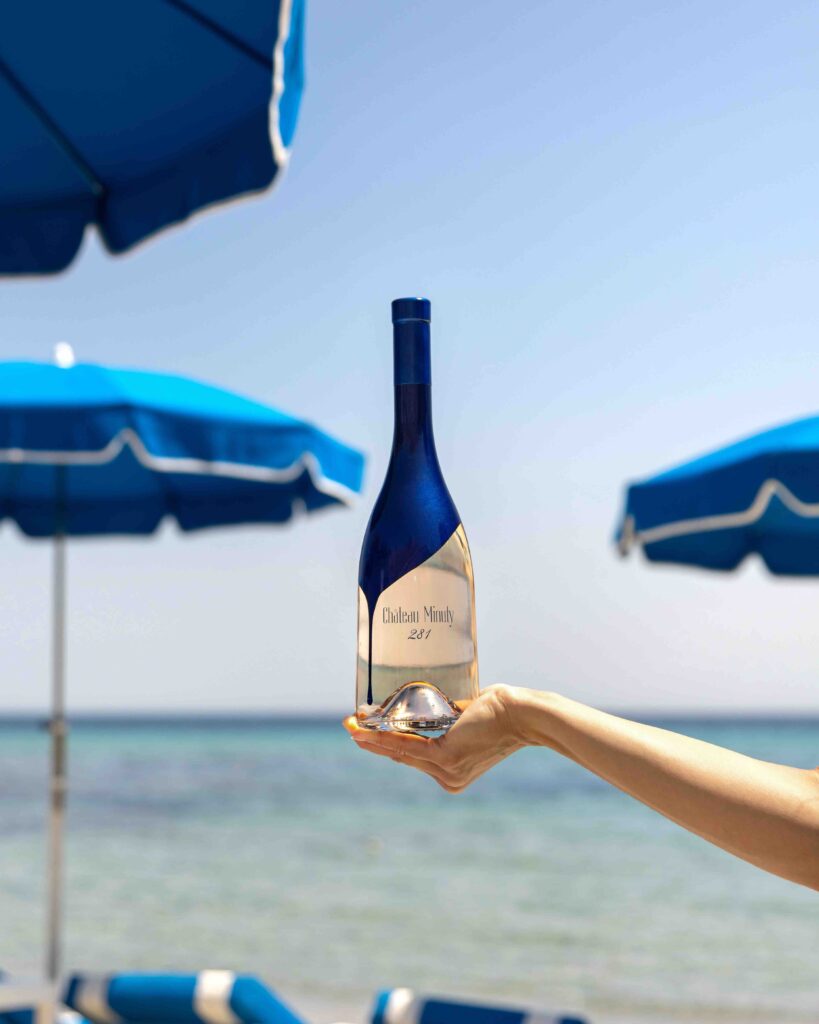 St. Tropez, in the summer, is beach-club aplenty. These fashion-designer sponsored hot spots are the place to see and be seen. LouLou Ramatuelle, an off-shoot of the famous Paris restaurant, are sponsored this year by Gucci. Open until the end of September, you can eat the most amazing food to the sounds of a live DJ, then retreat to their private beach with yellow Gucci umbrellas, Gucci sun loungers and a shop selling a special selection of Gucci pieces.
The food at LouLou Ramatuelle is exceptional. From fresh fish and meat, to truffle pizza, there's something for everyone whether you want to eat healthily or indulgently. It's chic and incredibly stylish; but relaxed at the same time. The staff are so friendly and it's a really fun place to spend an afternoon or evening. Booking is essential.
LouLou Ramatuelle, 83350 Ramatuelle, St. Tropez, France – https://www.loulou-ramatuelle.com/
What to drink at LouLou
281, in its iconic blue dipped bottle, is the newest of Château Minuty's rosé wines. This vintage launched in 2015 and is named after the Pantone colour that the neck is dipped in – a stunning blue like the Mediterranean sea. Made from a selection of Grenache clones that are an average of 25 years old, 281 contains a plot selection of the winery's three main terroirs. It's beautiful blush pink colour makes this a wine to be seen with – perfect for the people-watching hotspots that are the area's beach clubs. Citrus, tropical fruit and white blackcurrant make way for an explosion of aromas bursting with complex white fruit, vine peach, salt, spice and white pepper notes. A sophisticated, intense choice.
Where to Eat – Dinner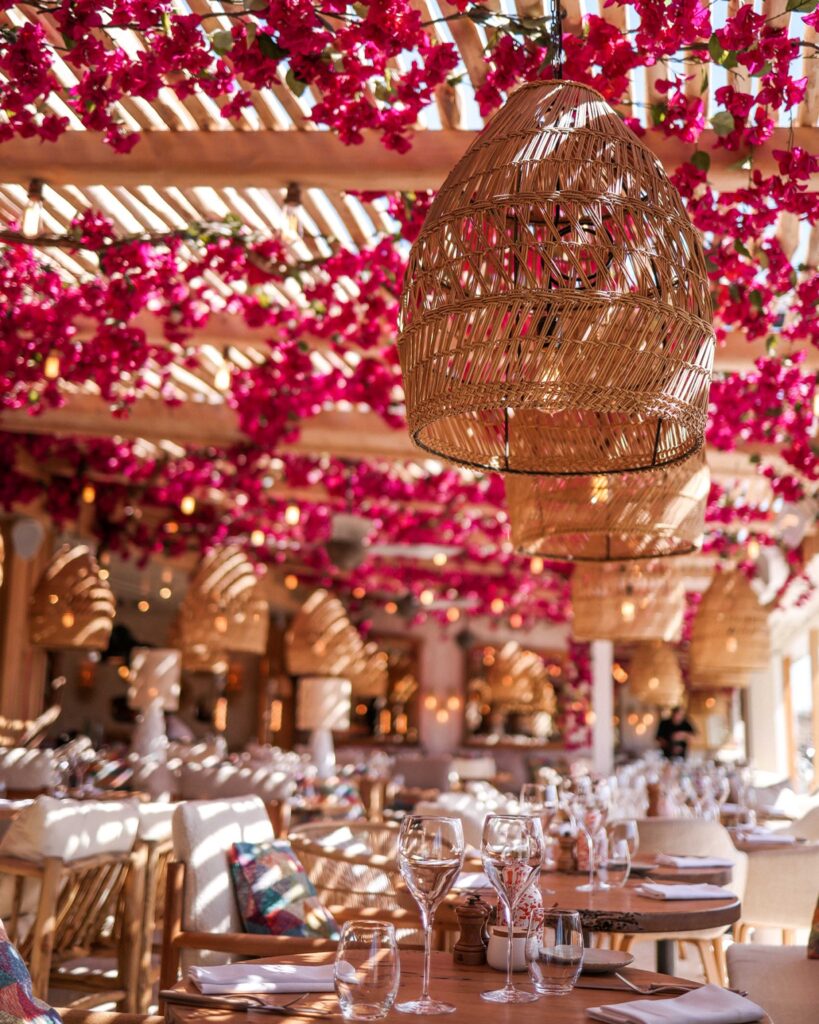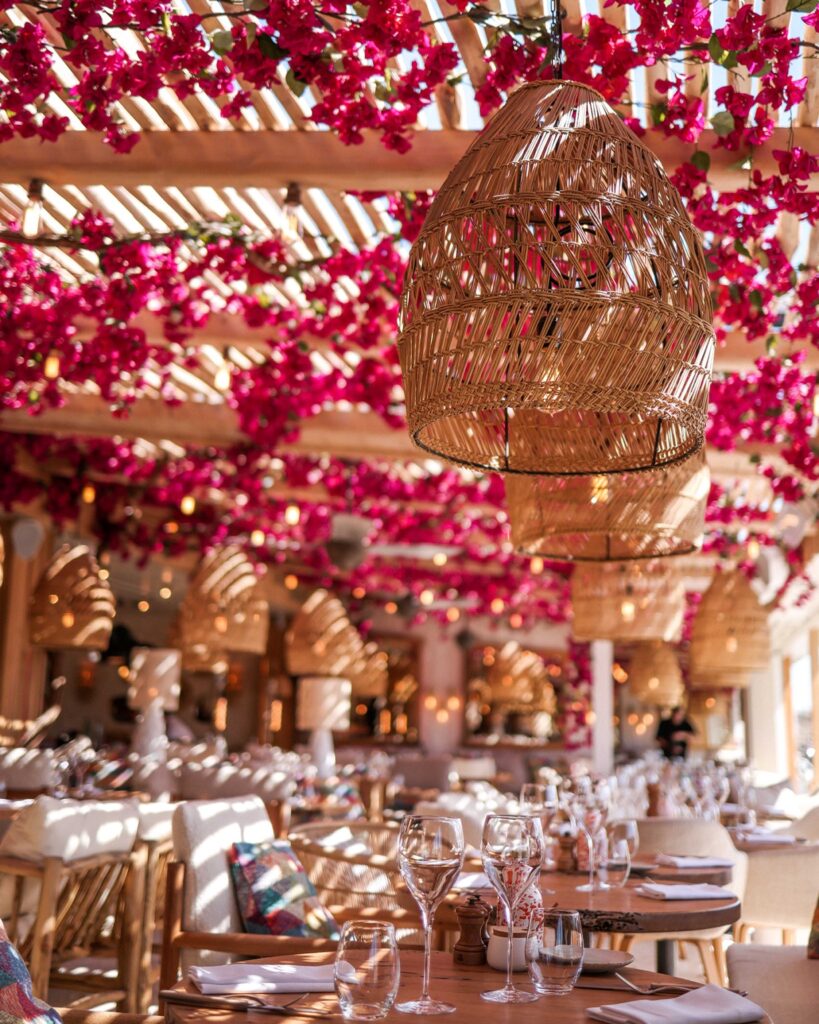 Situated right at the port by a plethora of glistening luxury yachts, La Petit Plage is one of the finest restaurants in St. Tropez. It's famous for its sand-covered floors, which make this elegant eatery more grounded.
By day and early evening, it's a sophisticated lunch and dinner spot. Then by nightfall, it turns into a jumping, lively, club-like nightspot where everyone is on their feet and moving to the beat. A Michelin Guide restaurant – run by Michelin-starred chef Eric Frechon – La Petit Plage has a menu of fresh Mediterranean cuisine and is truly exceptional dining.
La Petit Plage Saint Tropez, 9 Quai Jean Jaurès, 83990 Saint-Tropez, France – https://restaurant-lapetiteplage-sainttropez.com/
What to drink at La Petit Plage
Château Minuty Rose et Or is the brand's signature rosé and is a favourite of many. This vintage estate wine launched in 2009 and its an elegant choice for an elegant location. Bursting with the flavours of fresh ripe fruit, from peach to pear and melon. It's crisp, light and refreshing. Make sure that you order some ice for the table also – with St. Tropez being so warm, the wine in your glass can heat up quickly. Château Minuty would rather you added an ice cube to your glass to chill it, than you drink it warm.
Text By Laura Pearson