FABIOLA Gastronomic Garden is one of the trendiest restaurants in Palma de Mallorca.
Last week we have had the opportunity to have lunch at one of Palma's newest restaurant at Boutique Hotel Sant Jaume.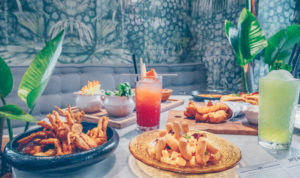 The new place to be in Palma de Mallorca. "FABIOLA" IS GOING TO BE ONE OF THE TRENDIEST RESTAURANTS IN THE CITY. Fabiola Gastronomic Garden is a new concept of social gastronomy and quality entertainment. Mediterranean cuisine for sharing in an evocative setting right in the heart of the city of Palma.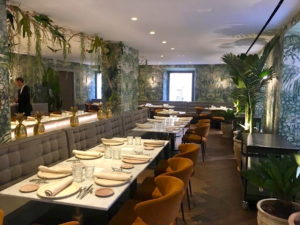 FABIOLA Gastronomic Garden is an urban haven in the heart of the city in Palma.
The most beautiful lunch and dinner setting, every dish is well presented and absolutely delicious.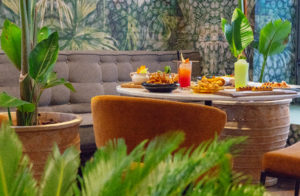 Our experience
We arrived at Boutique Hotel Sant Jaume for lunch time, and we were warmly welcomed by their lovely staff. The first thing that jumps to the eye when you walk into this hotel is how beautifully decorated the interiors are. The lobby is not to big and you can find a few guests having a coffee or drinking champagne while listening to entertaining music.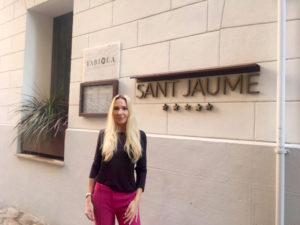 On the ground floor, you will find an amazing cocktail lounge where you can enjoy a drink at the bar.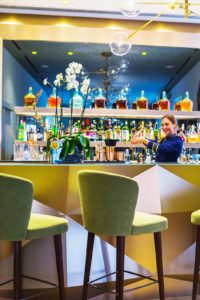 After wandering around this beautiful hotel, we were feeling hungry and decided it was time for lunch. The menu gives you a large variety of choice, therefore we asked our lovely waiter to give us some suggestions on what was really worth trying. He told us that the restaurant's signature was the "Freshly made" Russian salad with lobster, Roasted meat croquettes and the Lobster roll on brioche bread, so we went for that. The lobster was absolutely amazing, we just could not get enough!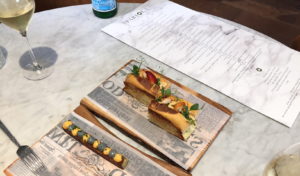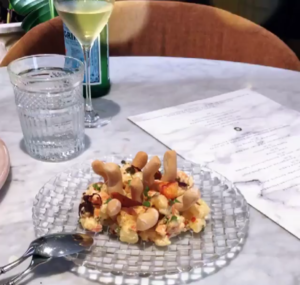 Very satisfied of our choice, we decided to trust our waiter for the main course as well, so we ordered Roasted octopus with tubers and paprika aioli, Mini cannelloni with mushrooms and foie and Suckling pig Pekin Style.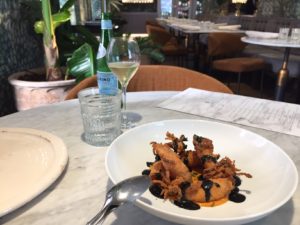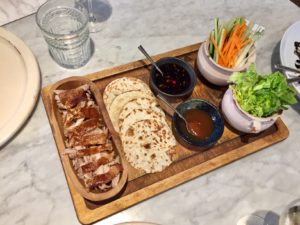 The starter and also the main courses were absolutely divine (really hard to find the right word to describe how good they were).
It was time for dessert, which is always the most difficult choice when in restaurants. We were already really full, but can you really say no to dessert? Everything was so tempting, so our waiter suggested we have the Black forest tart and Carrot chocolate cake. And that is exactly what we did, we ordered these two cakes and coffee.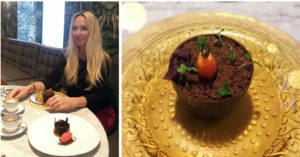 If you want to enjoy a special menu in a private atmosphere and become an amazing host by organizing your event or dinner at FABIOLA, you can celebrate and enjoy fun times with friends and family with the best food and wine in town.
Thank you FABIOLA Gastronomic Garden for your wonderful hospitality, it was a pleasure.  See you again soon, Botique Hotel Sant Jaume!