A moment with Selina McCabe, head of interiors at Winch Design
Tell us a bit about yourself, how did you start your career?
I initially gained a degree in Fine Art Painting which led me to become an artist for Interior Designers producing visuals. I then became a junior designer and eventually a senior designer, working on high end residential projects for 4 years. I joined Winch Design in 2007, starting out as a mid-weight interior designer and I am now the Head of Interiors across all three studios with a focus on leading the Architecture Interiors team. I also mentor our junior team members and am responsible for our collaborations with other brand partners.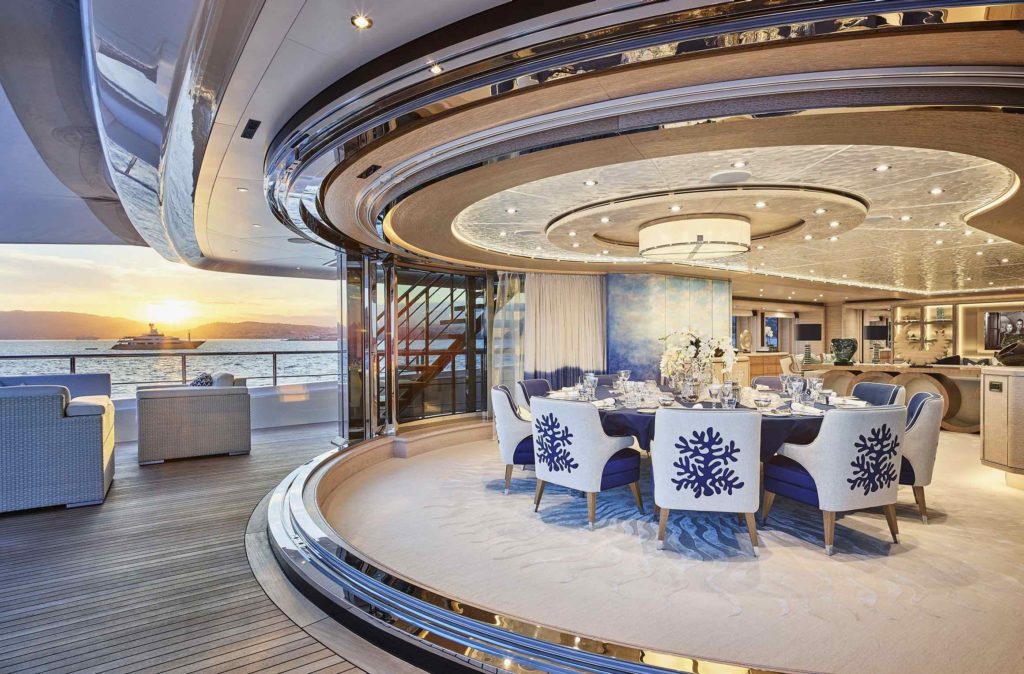 Can you tell us a bit about your new sub brand Studio Winch?
Since establishing itself as an award-winning superyacht designer over 30 years ago, Winch has grown a dedicated Architecture and Interiors studio comprising of 50 talented individuals which now equates to over half the company. Amongst them are a team of highly experienced interior designers and procurement experts who possess the secrets to finding beautiful and unique products to bring every bespoke and individual Winch Design project to life. With this in mind, we launched Studio Winch over summer, which offers the complete design and procurement experience for clients wishing to have an exquisitely designed interior space of any size or requirement. The intention is to cater to clients who dream of a space that is curated by an award-winning team who have decades of experience at the highest level. Studio Winch offers the expert design and procurement of all furniture, fixings and equipment tailored to any brief. Essentially the Winch experience in a simplified way with a faster turnaround!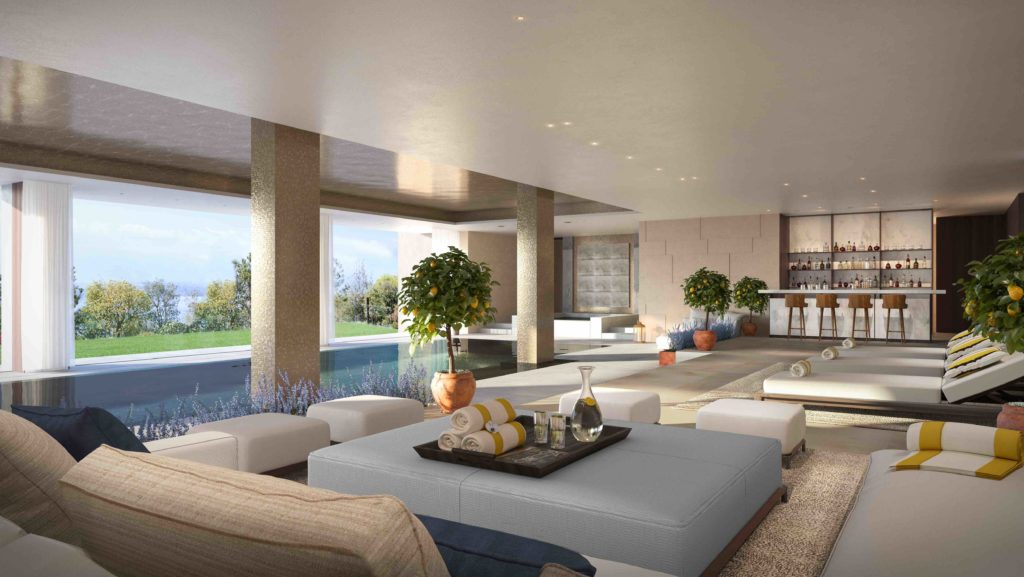 What do you think are the main design elements to consider when it comes to designing a superyacht?
The main element to consider when designing a yacht is the size of the space. With our Architecture projects we are often given a large space to play around with however, when it comes to a yacht, or a private jet for that matter, we are designing with limited space. The design needs to be intelligent and take various features into consideration within the first stages of design. These include the adaptability of the space, storage solutions and how the space will really be used by the client. These aspects may not always be the first consideration in residential projects, so developing them early in the yacht projects allows us to get a head-start for unique ideas in our other streams of work. The flow of the design is hugely important on board a yacht, not only for the passengers but also for the flow of staff behind the scenes. Enabling them to discreetly and smoothly cater to guests on board is crucial in order to ensure the client's sense of personal space isn't compromised.
One of the biggest challenges is ensuring that everything designed and specified for the yacht is of 'yacht quality'. A yacht is essentially an object, it is the ultimate statement piece, the most lavish piece of jewellery you could ever own, hence there is immense pride and high expectation when it comes to the finished result. Ensuring that the standard is as high as it could possibly be takes time, skill and dedication from our teams.
Everything must be sea-fast, yachts like Tis have a palatial French Renaissance inspired interior and despite her elegant long lines, she has an ice-class hull meaning she can weather any storm. Even in choppy seas, her interior will remain intact and look immaculate no matter how high the waves. The mechanism that makes any item sea-fast will always be cleverly hidden. Everything must be rodded and bolted, so for example a bed-side lamp will be screwed to the side table through a hidden bolt, and the wire will also be passed through the table and will remain out of sight.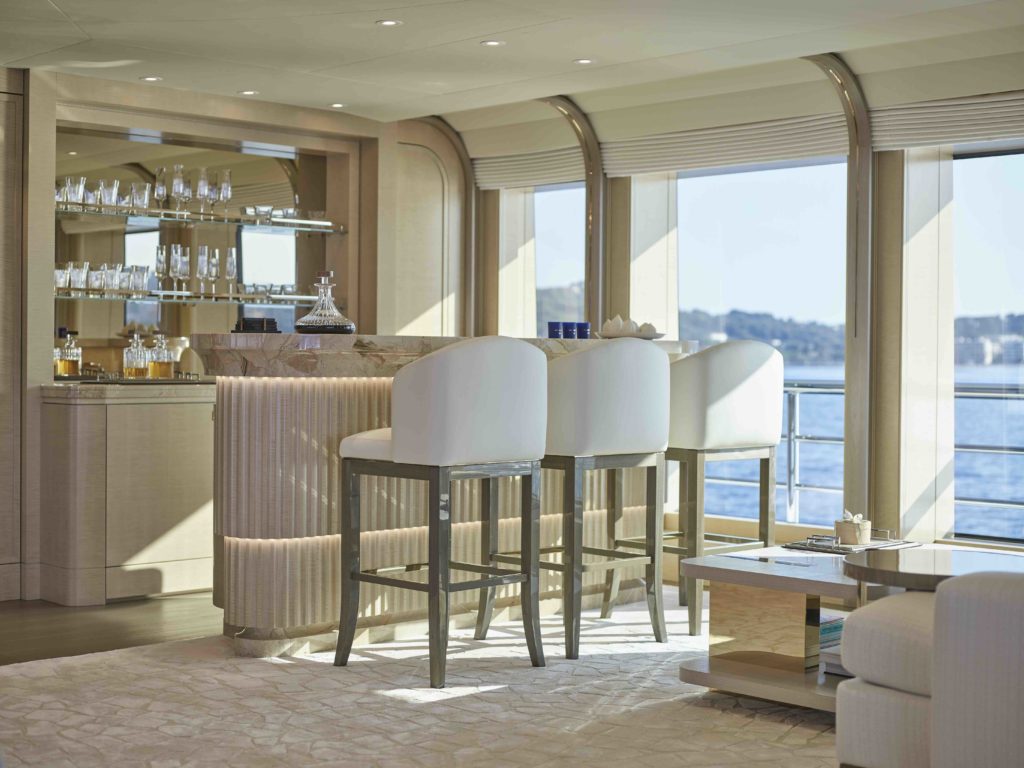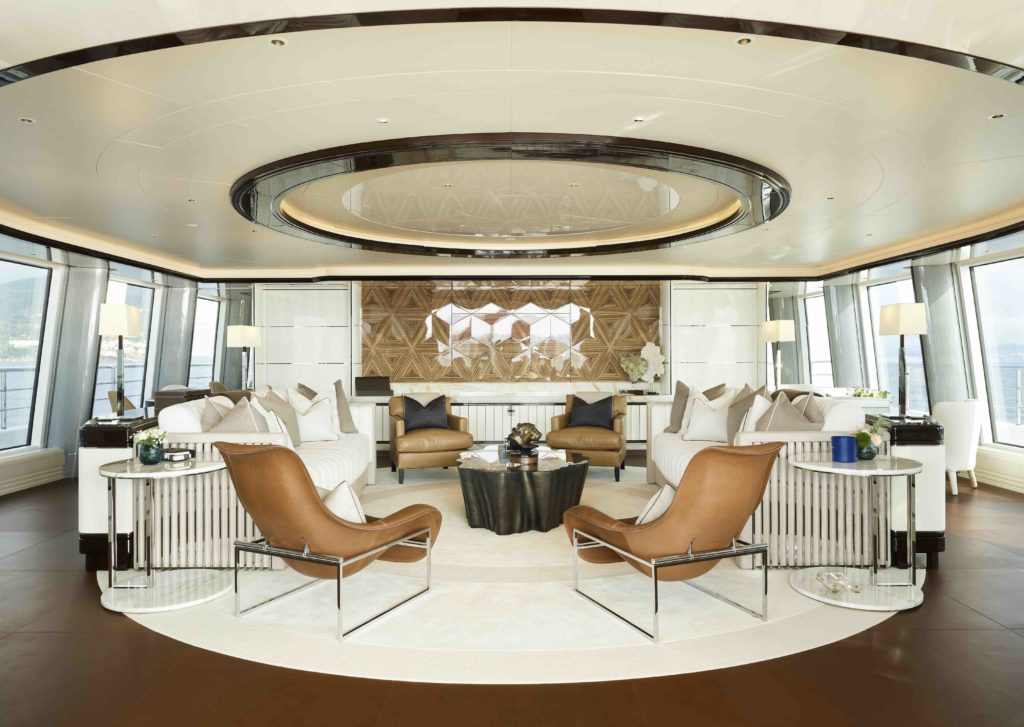 You are not only designing yachts, you have also residential projects, what are the most important design elements there?
Compared to yacht projects, land-based projects habitually provide greater opportunities for creating spatial drama. This allows the team to work much more freely and artistically within the space particularly due to the stability of residential structures when compared to a yacht. There is also the added advantage of the natural surroundings on land which differ significantly influencing each design uniquely and helping to create its identity.
With this in mind, each project at Winch Design begins with the same conversation between the design team and the client, this is the same across all our studios whether it's a yacht, private jet, residential or commercial property. Our approach consistently remains the same despite the differences in shapes and sizes. It is key for the team to develop a real understanding of how the client and their loved ones aspire to use these spaces in their everyday lives. There is no house style at Winch and so the relationship between the designers and client is vital to underpin the whole creative process before pen meets paper. We ask our clients about their goals and aspirations, and we build our design approach from that, with no preconceived ideas. With every architecture project that Winch embarks on, the aim is to design not just buildings, but spaces that are as personal to a client as their own inner thoughts. Today, the architecture portfolio spans beaches, mountains, harbours and cities and is richly diverse and endlessly imaginative. Despite the wide spectrum of architectural styles, the team have held on to one core belief: without energy and emotion, space means nothing. Every project is about creating a unique structure in harmony with its environment, balancing beauty with function and lifestyle.
Are there any new exciting projects that you are currently working on that you would like to share with our readers?
The team are continuously working on many innovative and unique projects including a recently completed boutique wellness hotel in the Seychelles, a Lake House influenced by mid-century modern Scandinavian classics and a beach club influenced, seven storey cliffside residence in Cape Town which is nearing completion. Those expected to deliver in 2021 include a 70m superyacht, a number of sailing yachts including an 88ft Sloop with Tripp Design and the new Jeanneau 60, Winch's first Boeing 737 Dreamliner, a New York town house and an English country retreat just to name a few!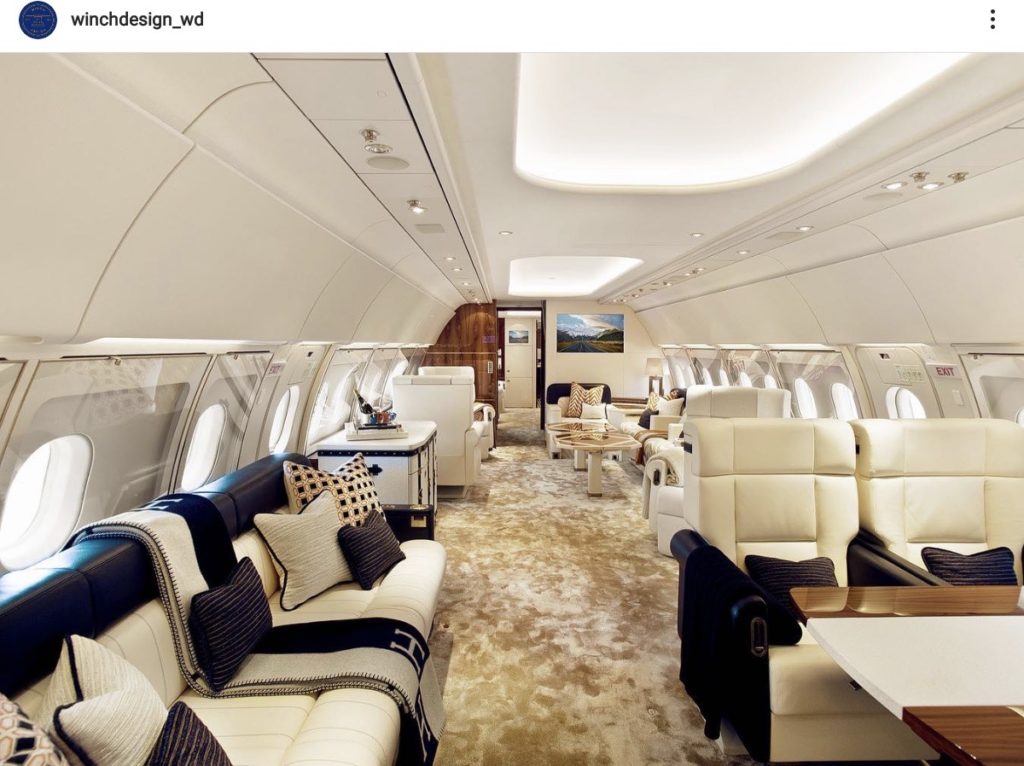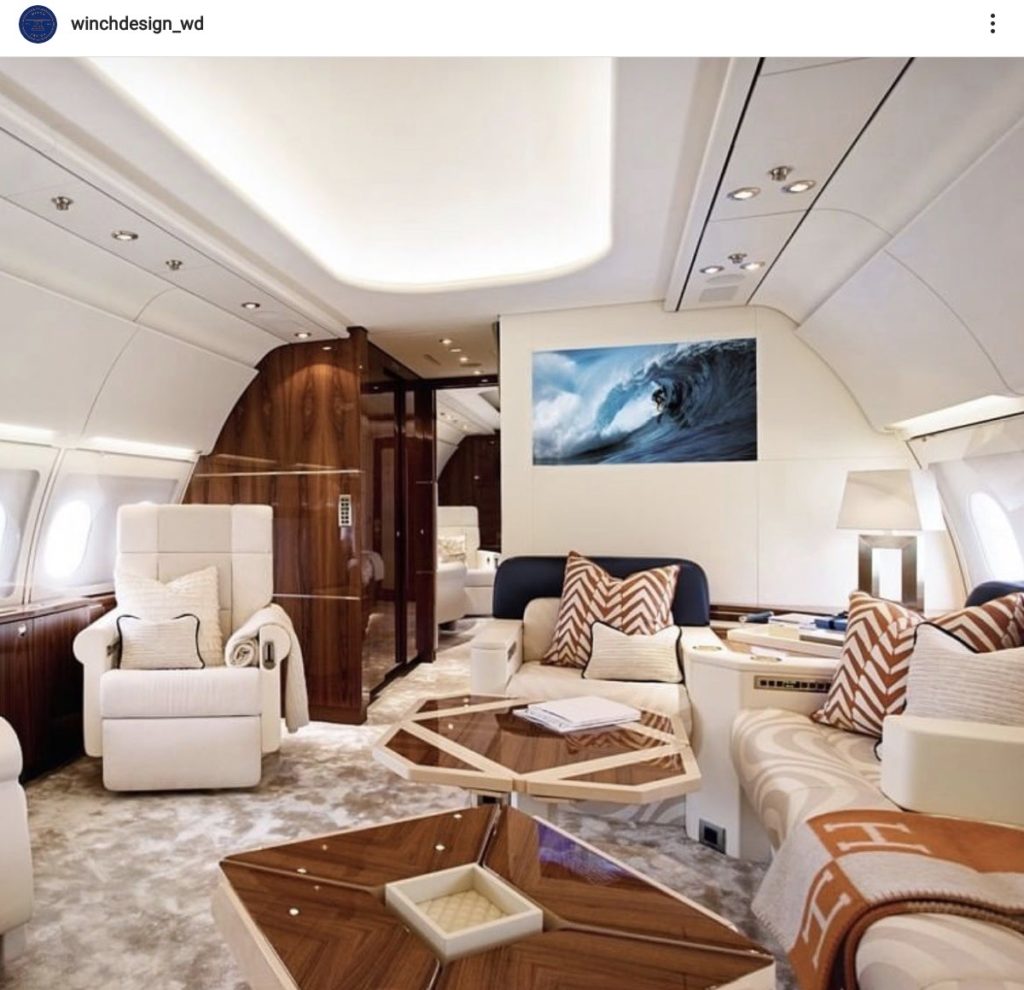 What's been the biggest turning point in your career?
In between my previous job and Winch Design, I temped at Burgess, one of the leading yacht brokerages. This introduced me to the yacht industry where I developed a keen interest in yacht interiors which was a relatively new area to me. Through Burgess, I became aware of Winch Design and soon realised this is where I wanted to continue my career.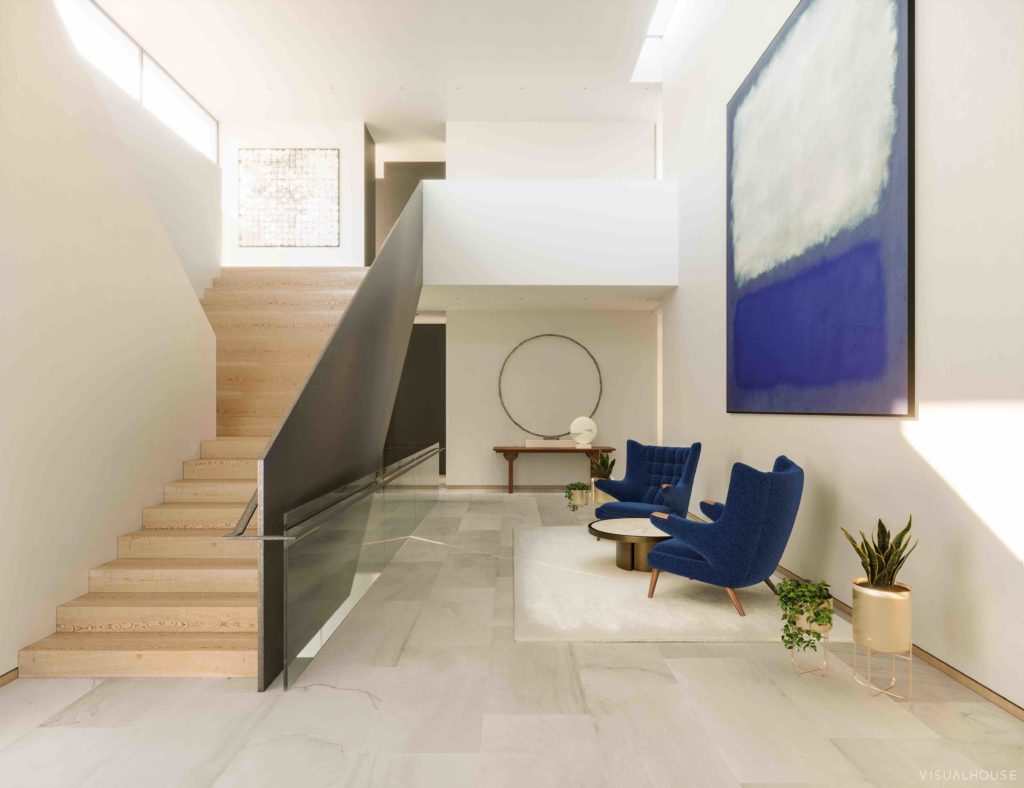 What's the biggest lesson you've learnt in your career?
The biggest lesson I've learnt is to always think big! The founder of Winch Design, Andrew Winch, taught me that clients will say 'I need a new chair' so we need to really excite them with the design, so they end up using us to redesign the entire project! It is also crucial to over deliver, when undertaking a project, you must be prepared to deliver what you promised from day one, regardless of how difficult it may get.
What is one motto you live by?
"Never look down on somebody unless you're helping them up".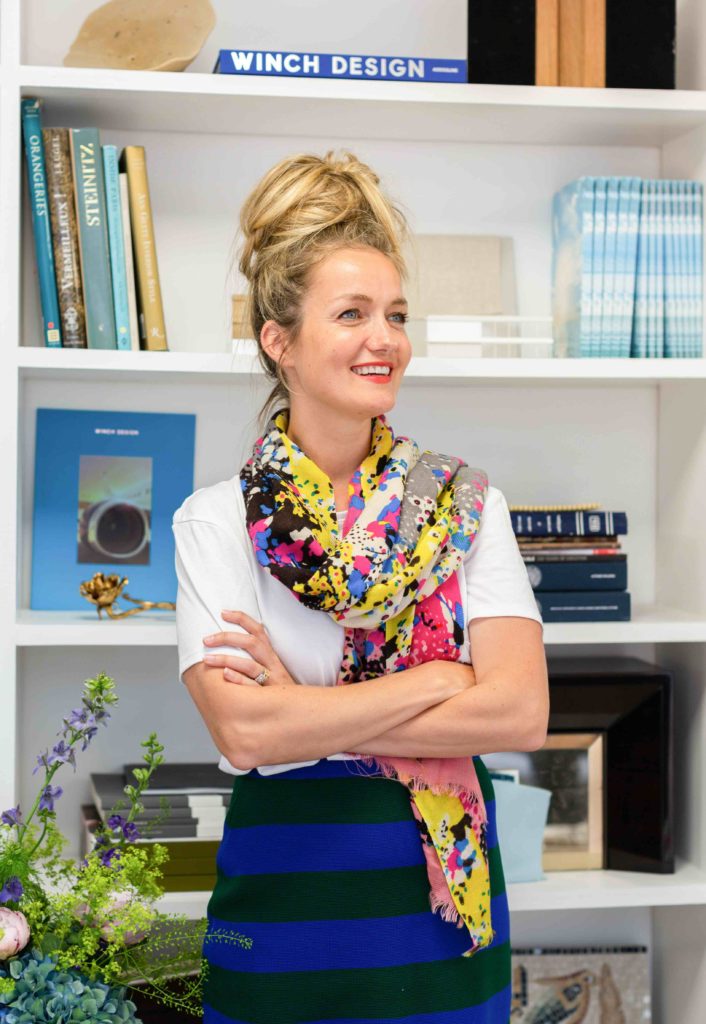 I mentor a lot of our junior team members and thoroughly enjoy seeing their skills develop and improve through each stage of the projects. The development of the junior team members is crucial for the future success of the business and I take great pride in guiding this, especially as each individual brings a whole new way of looking at things which allows for a truly creative team.
Visit Winch Design
www.winchdesign.com