Polo isn't only a wonderful sport. It is also the perfect excuse to travel the world in style. If you're looking for destination ideas in 2023, the Algarve has to be top of the agenda. Frankly, it is a vacation that is sure to deliver everything you want it to and more.
Playing polo in Portugal is a fantastic choice for beginners and experienced players alike. Here's why it is the ultimate destination for your 2023 bucket list.
The Algarve Is Becoming The Hub Of Portugal's Polo Community
If you are passionate about polo, it's inevitable that you will want to try out some of the very best polo pitches in 2023 and beyond. Having only opened 2020, Portugal's premier polo destination is one that players from around the globe will be eager to tick in the next year. It is truly a spectacular location to watch and play while there are several special events during the year. But you'll have an incredible time whenever you visit.
As well as delivering fantastic polo-playing opportunities, it gives you the chance to connect with other players. They may become friends for life.
The Algarve Has Something For All The Family
Just because you adore polo, it doesn't mean your entire family will share that enthusiasm. Luxury villas to rent in Quinta do Lago will provide the perfect setting for your loved ones to enjoy their adventures. Whether they wish to explore the beaches and wildlife or enjoy the good life in their home from home doesn't matter. They will be able to do it when visiting the south of Portugal.
In turn, you won't feel guilty about spending time on the polo pitch. And when you're not in polo mode, you'll have plenty to do in the local area.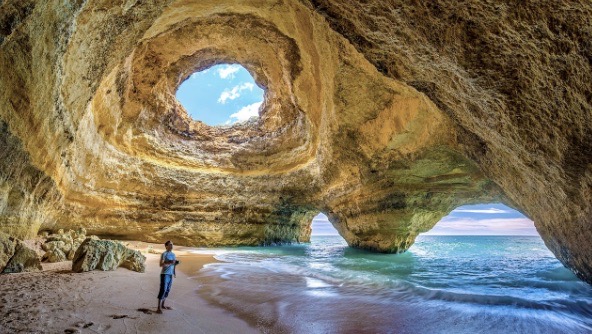 The Algarve Is Convenient
Whether you visit for a long weekend or an extended break lasting a few weeks, convenience is king. Faro Airport has excellent travel links to the UK, with multiple flights to London, Manchester, and Bristol each day. Better still, the region has become accessible to all. It is also a very tourist-friendly destination where you will not struggle with key issues like hiring a vehicle.
Getting to the Algarve is easy – and relatively quick – giving you the perfect foundation for your trip. In turn, your polo activities will be better than you ever imagined.
The Algarve Has A Pleasant Climate All Year
Your polo bucket list may include ideas like snow polo. For the majority of your trips, though, it's likely that you'll be looking for a pleasant climate that isn't so hot that you can't enjoy the game. The Algarve's temperature is around the mid-20s for most of the year. Likewise, you are unlikely to see too much rainfall unless you visit in November to January. This is perfect for playing polo.
Again, it makes the Algarve a great destination for a vacation as well as polo activities. Whether travelling alone or with a loved one, it is the gem in Portugal's crown.