A moment with General Manager Isabel Gallego Vicens talking about the beautiful 5 star luxury hotel Palacio Can Marques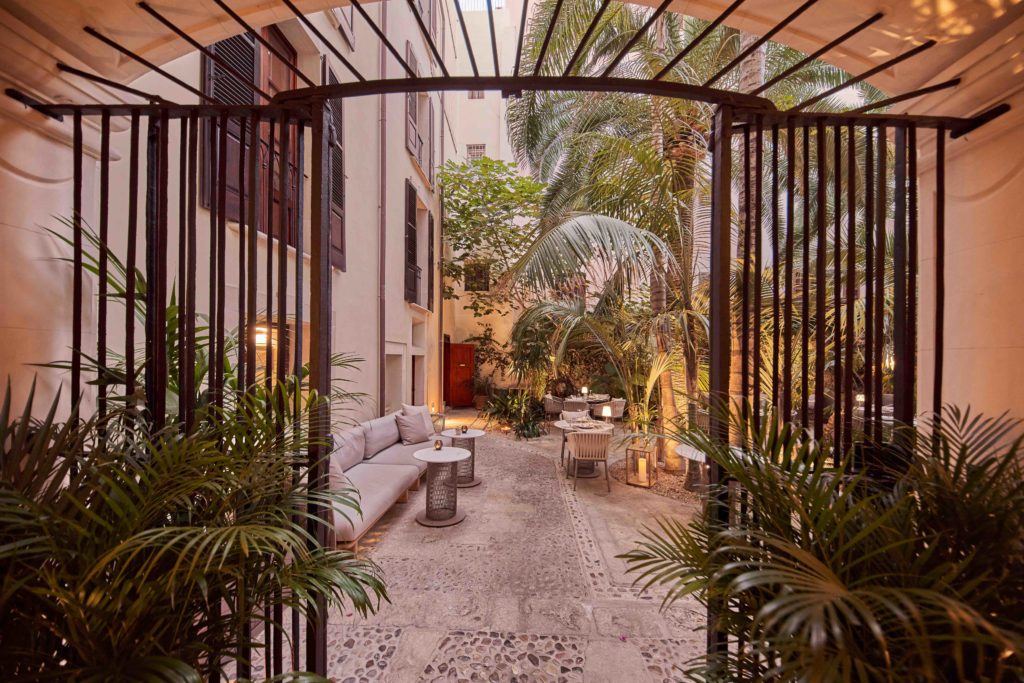 Please tell us a bit about the background of Palacio Can Marques and when did you opened your hotel on the island?
Palacio Can Marques opened in October 2018,  is a luxurious boutique hotel located in an impressive 18th-century palace in the enchanting old town of Palma de Mallorca, considered a Purist Hotel where original features are still intact and antique furnishings sit alongside the latest technology, with an indisputable air of comfort, glamour and unparalleled space.
History swirls around the cobblestones and windows of Palacio Can Marques, made for inquisitive, modern, luxury travellers, and yachtsmen – with nods to its adventurer roots. With its stylish heritage and warm hospitality, we invite our guest to be part of our family, to experience a warm welcome that lets our guest travel back in time for over 300 years, enjoying days in a real Majorcan Palace. A listed 18th-century residence with elegant interiors by Aline Matsika, an internationally recognized interior designer with offices in Paris, New York and Hamburg.
Are there any plans to expand?
Bought in 1999 by German businessman Kim Schindelhauer, the property was turned into a hotel offering an exceptional space in the heart of the Old Town, at the moment they have not other projects.
What have been the top 3 most extravagant or unique requests from your guests so far?
Our clients sometimes demand information about exclusive excursions with some personalised requests, but nothing that our concierge team cannot try to solve. Private jets, private yachts, the most expensive spirit bottle in the house,…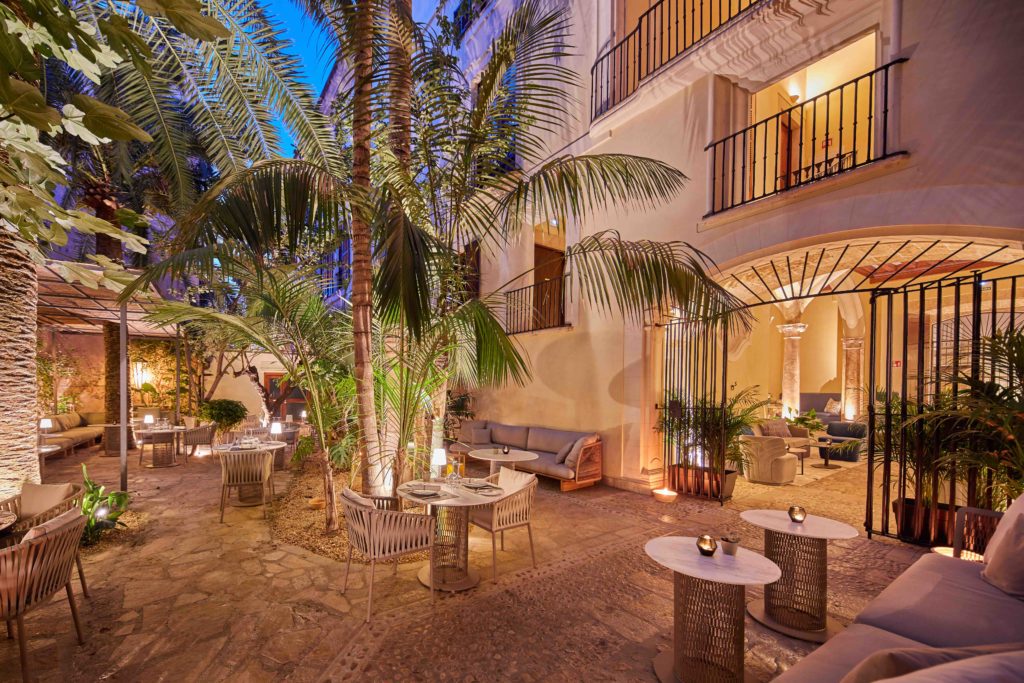 What do you feel makes Palacio Can Marques stand out?
The entire Palace is truly mesmerising, exuding a sense of comfort, which is chic, yet with traditional charm and tranquillity.
Enjoy the lifestyle in the heart of Palma! Savour a fancy cocktail during sunset in our rooftop terrace and explore our gastronomy in 'The Merchants' a steakhouse you never have experienced!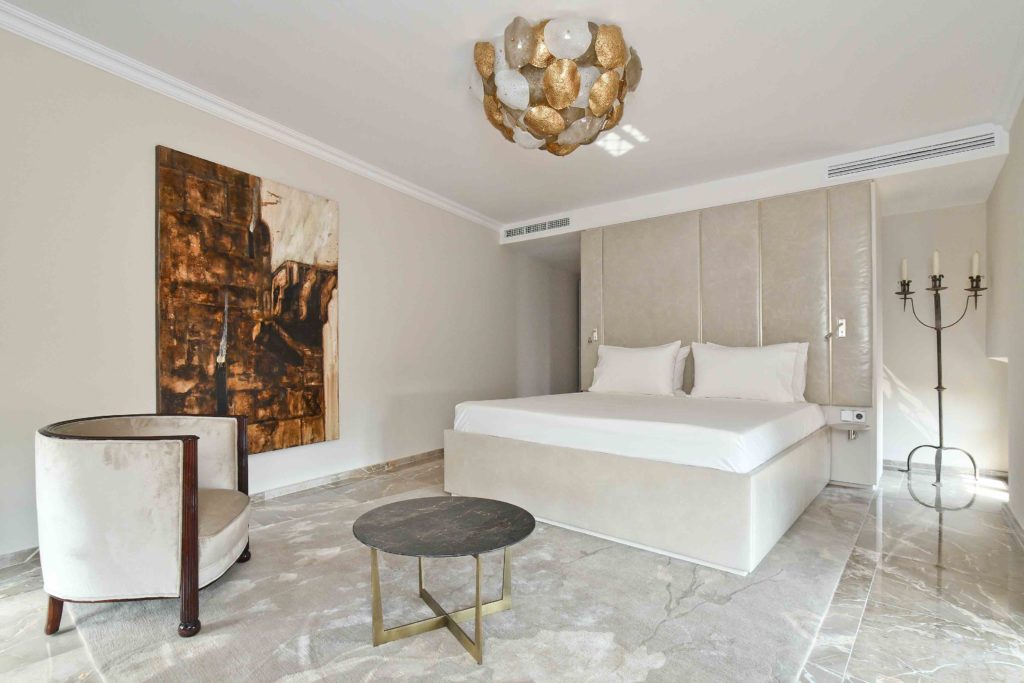 What do you want people to say and feel after a stay at Palacio Can Marques?
Palacio Can Marques wants to make its customers part of the lifestyle in the most 'chic' area of Palma.
Our staff will do their best so that they feel comfort and exclusivity during their stay, always paying attention to details.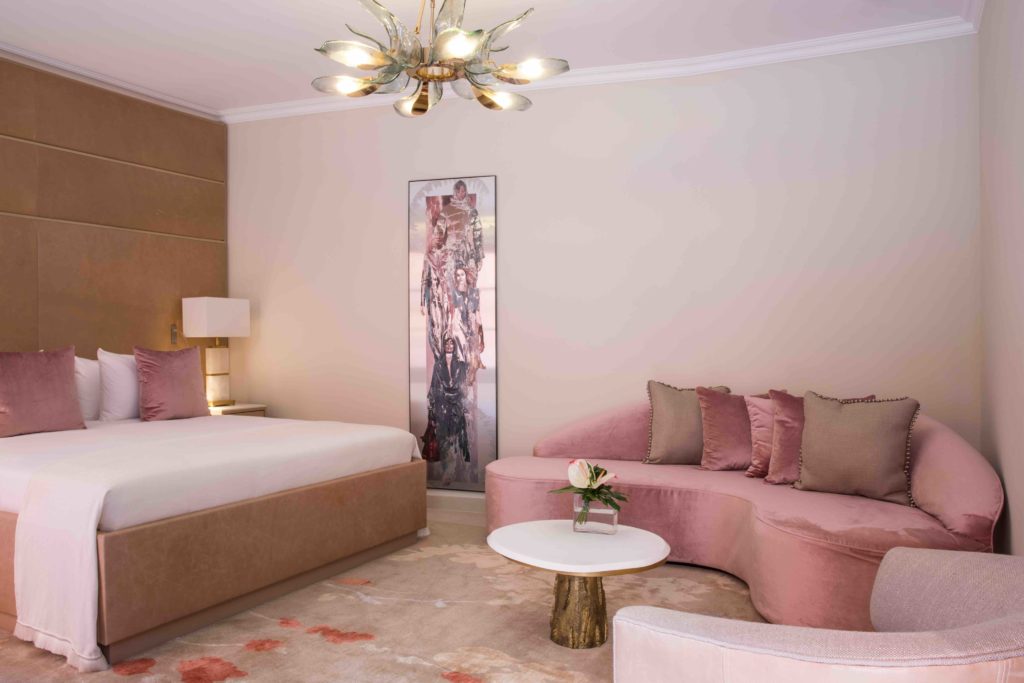 What is your philosophy?
Palacio Can Marques not only offers luxurious suites, it is an extraordinary experience to live in Palma de Mallorca!
Get ready to experience pure luxury in the heart of Palma.