A Globe-Spanning Safari by Private Jet with Abercrombie & Kent
Epic Encounters with Rare Wildlife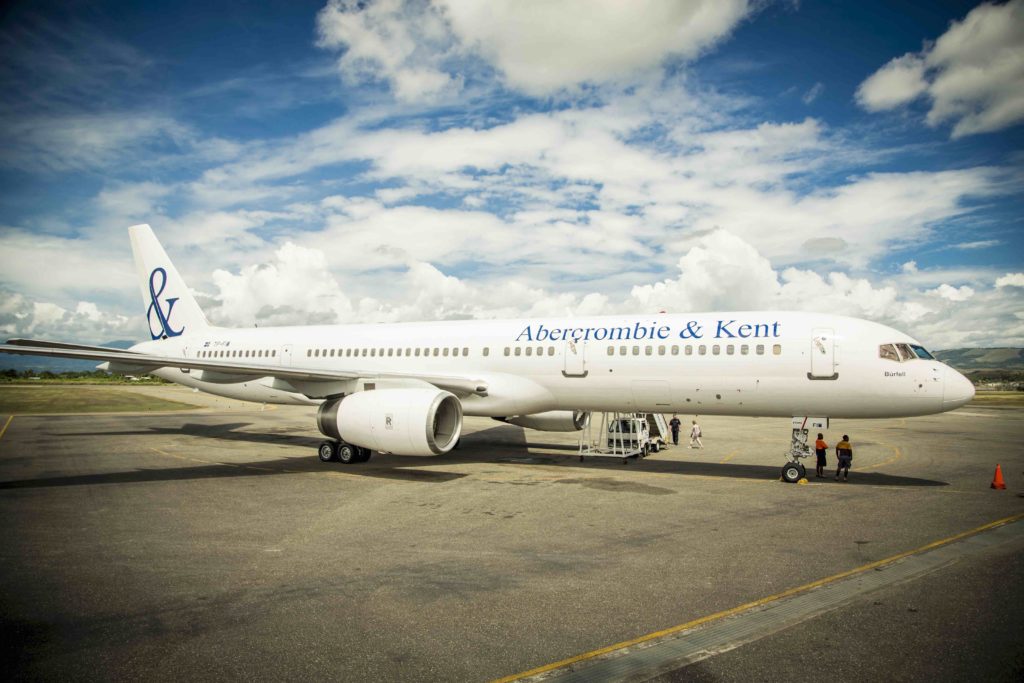 Japan: Snow Monkeys
Philippines: Tarsiers & Whale Sharks
Malaysia: Honey Bears & Orangutans
India: Bengal Tigers
Madagascar: Lemurs
Rwanda: Gorillas & Golden Monkeys
Kenya: The Big Five
Circle the globe by exclusively chartered private jet to experience one rewarding wildlife encounter after another: from Madagascar's playful lemurs and the placid whale sharks of the Philippines to the endangered mountain gorilla and the iconic Big Five. Private jet pioneer A&K has curated each of these up-close wildlife experiences and combined them into one remarkable journey.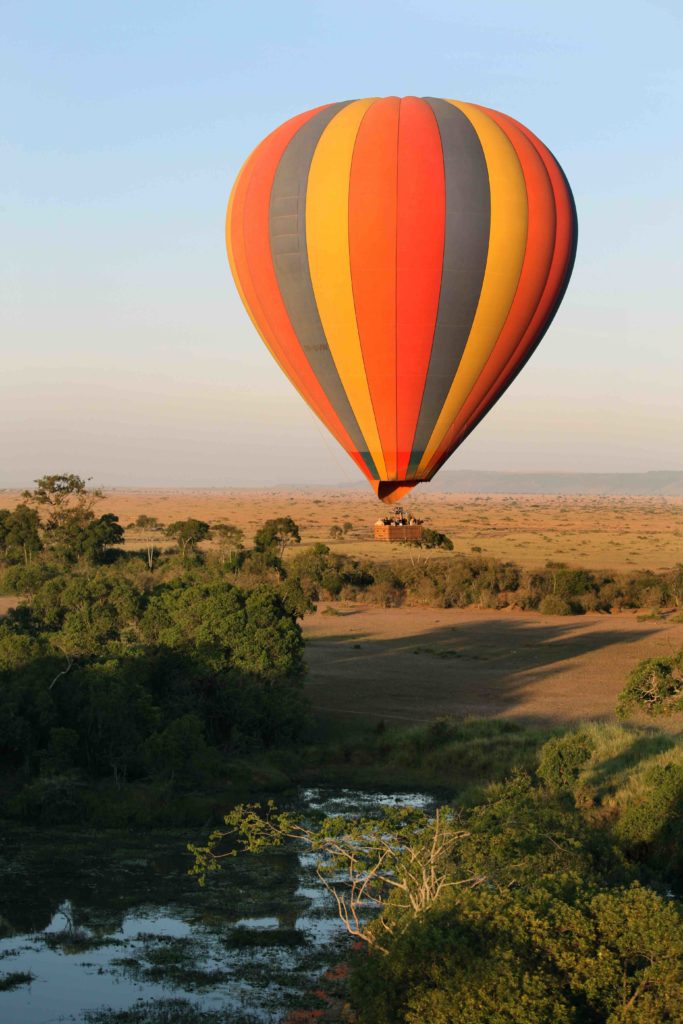 Wildlife Safari: Around the World by Private Jet (January 10-February 2, 2021) is an opportunity for 48 guests to encounter iconic – and regrettably, often critically endangered – animals in their natural habitats and spend time with leading conservation experts. Observe little-known species like Japan's snow monkey and the tiny Philippine tarsier. Swim with massive whale sharks and go behind-the-scenes to feed orphaned orangutans. Learn from experts who have spent their lives studying these remarkable animals. This extraordinary journey ends with a safari in East Africa, where A&K began, with breathtaking panoramas in every direction, a vast range of wildlife including the Big Five and a rich cultural heritage to explore.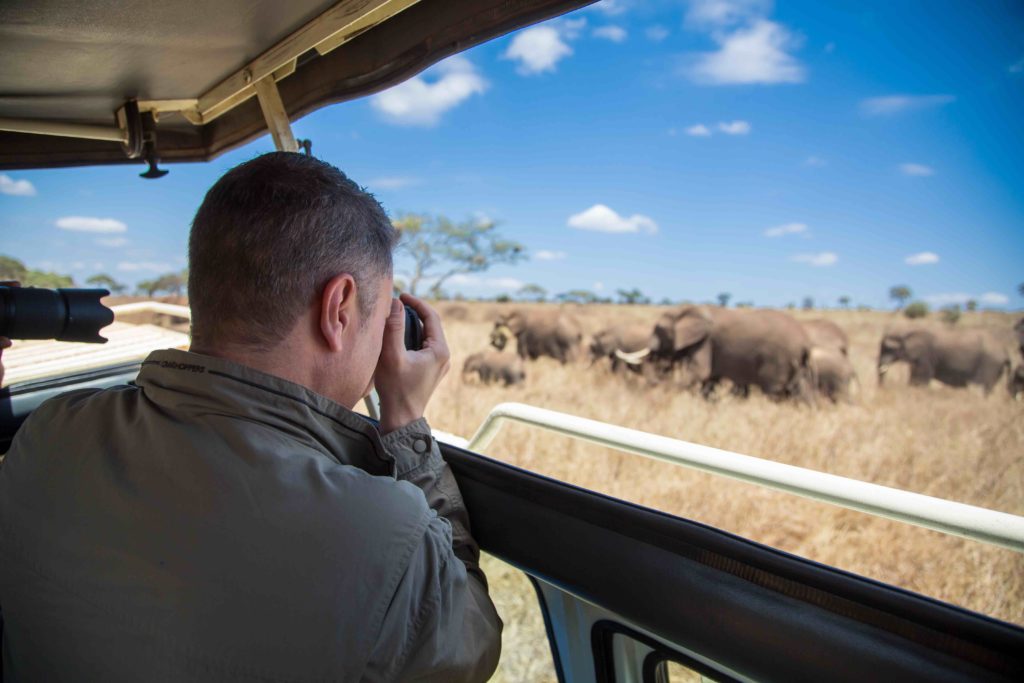 Privileged Access & Personalized Experiences
Private jet travel with A&K invites guests to personalize the journey with a choice of Design Your Day® activities, including active outdoor excursions, enriching cultural encounters and relaxing wellness experiences. In Rwanda, guests may choose to hike to Bisoke Volcano, visit Dian Fossey's research center, search for golden monkeys in the jungle or simply relax in camp with a massage. In India, choices include a tour of historic Ranthambore Fort, a cultural encounter in a local village, the chance to savor the complex spices of Indian cuisine during a private cooking lesson or be pampered at a world-class spa.
A&K's network of worldwide experts worked together to design an itinerary filled with authentic, invitation-only events beyond the reach of any other travel company. Learn about measures to protect endangered wildlife during eye-opening discussions with experts including a gorilla doctor, the founder of the Bornean Sunbear Conservation Centre and the president of the Groupe d'Etude et de Recherche sur les Primates de Madagascar.
One of A&K's most experienced Tour Directors orchestrates the journey from start to finish. On the ground, guests travel in small groups of no more than 16, each led by a Tour Manager, assisted by expert local guides who share their personal stories and lend insights well beyond any guidebook. A dedicated Photo Enrichment Coach helps guests make the most of every wildlife encounter, with tips and advice for capturing animals in their natural habitats. There is also an onboard Physician who travels with the group throughout the journey.
Distinctive Accommodations
Accommodations reflect the distinctive character of each destination and offer authentic hospitality. These include not only the classic luxury of The Peninsula Tokyo and The Oberoi Vanyavilas in Ranthambhore, but also lesser-known gems such as the boutique Angama Mara, perched on the edge of the Great Rift Valley overlooking the Masai Mara, and an array of luxury lodges in Rwanda, reserved exclusively for A&K Private Jet guests.
A&K's Travelling Bell Boy® service insures luggage is waiting in guest rooms at each hotel. Guests may also take advantage of complimentary laundry service, Traveller's Valet®, midway through the journey. Prior to departure, guests can save time and hassle with A&K's White Glove Visa and Passport Handling, a concierge service that expedites visa and passport applications.
Fine Dining & Entertainment
Meals are more than just a chance to dine at the end of the day – they are a feast for the senses, with local entertainment and stunning natural backdrops. Attend an authentic Japanese kaiseki feast presided over by accomplished geisha, experience the full range of Filipino cuisine at a private culinary festival, and gather for a torchlit feast in an amphitheater in Ranthambore. There are also several opportunities to sample cuisine at local restaurants — with A&K picking up the check.
Luxury in the Air
Travelling by private jet allows guests to experience far more than on a conventional itinerary — with greater comfort and ease. Onboard A&K's privately-chartered Boeing 757 are 50 custom-designed Italian leather seats equipped with personal massage system, 4-way adjustable headrests and lumbar support, that open to fully lie-flat beds 6.5′ long (79″ pitch). Additional seating enables guests to socialize in comfort with their travelling companions. Guests enjoy a fully stocked, open bar featuring top-shelf wine and spirits, in addition to first-class meal service with personalized espresso drinks. Completing the best-in-class in-flight experience is a dedicated cabin crew with a crew-to-guest ratio of 1:6. Amenities onboard are designed to make guests feel at home, including noise-cancelling headphones and curated entertainment selected to complement the itinerary.
Cartagena Colombia to Easter Island (Travel Day)

Abercrombie & Kent Private Jet
Abercrombie & Kent was a private jet pioneer, introducing the first Royal Air Tour in 1989. Today it is one of the most experienced companies in the private jet business, having designed and operated dozens of programs on a variety of luxury aircraft to destinations all over the world, as well as custom-designed jet itineraries for multi-generational families and private groups.
To learn more about Wildlife Safari: Around the World by Private Jet (24 days from £120,000 per person, double occupancy) or other A&K Private Jet Journeys, please visit here or contact A&K's Chairman's Club on 0044 (0) 1242 547 768 to speak with a Private Client Manager