Exclusive Interview with Obagi MediSpa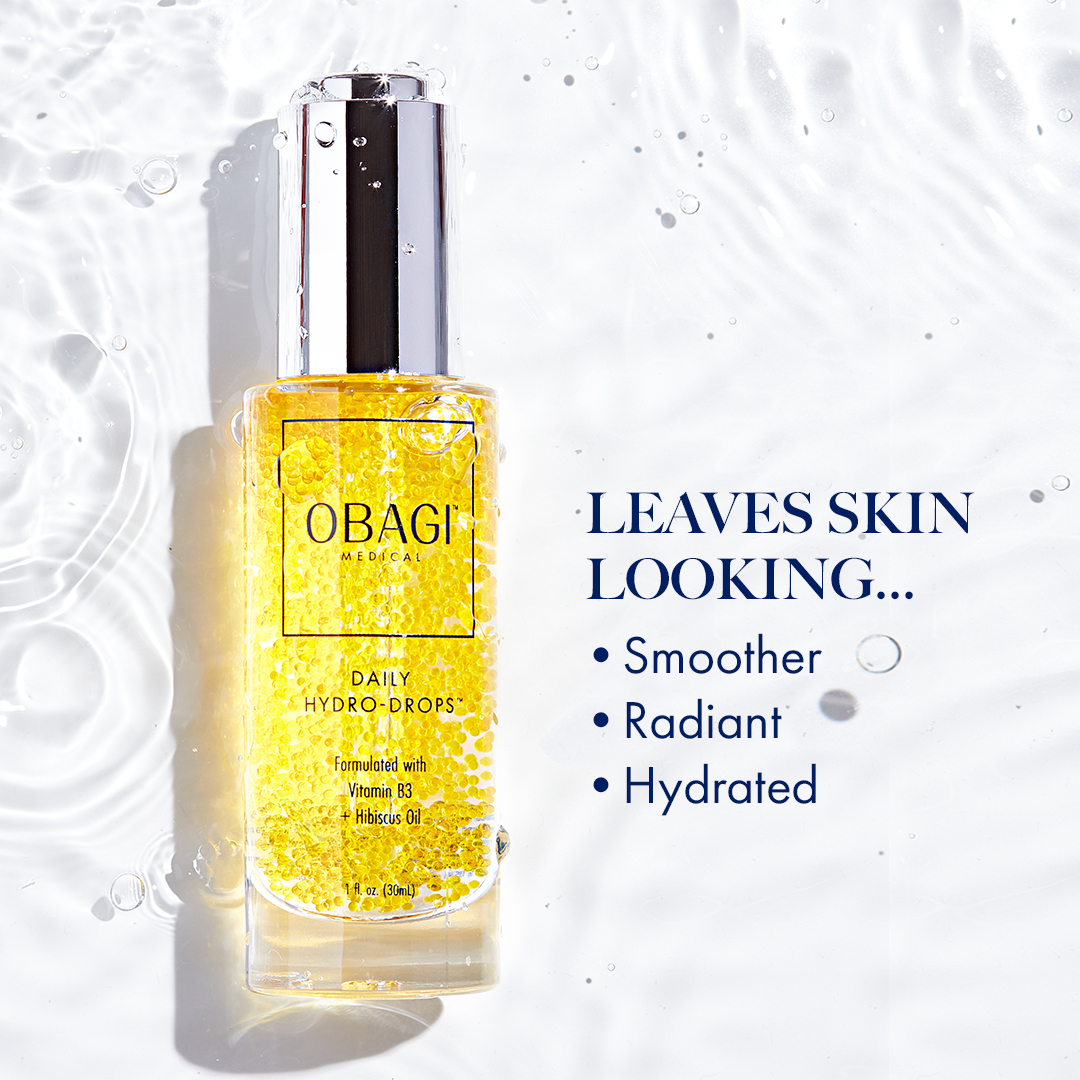 Tell us about Obagi MediSpa, how and when started the idea for your clinic?
Our amazing founder Dr Suzan Obagi wanted to bring her expertise to the marketplace and noticed a gap in the market many years ago. She opened her first clinic with a trusted team behind her and since then, with the trust of her patients has grown the Brand and practice tenfold.
Dr. Suzan Obagi | Obagi MediSpa AE
For anyone who hasn't heard of it, what do you offer at Obagi MediSpa?
Obagi MediSpa marks a groundbreaking direction in medical aesthetics and skin care.
Their state-of-the-art medical spa, is a fully comprehensive treatment facility, blends restorative treatments with the latest advances and most definitive technologies in skin repair, resulting in complete skin-health restoration. Their programs address the damage at its source, ensuring clear, firm, healthy, younger-looking and younger-acting skin. Obagi MediSpa is the first medical spa in the Middle East solely devoted to Obagi Skin Health Restoration treatments based on the philosophy of Obagi. Their carefully selected team of Dermatologists, Plastic Surgeons, and highly skilled healthcare personnel provide guidance to everlasting skin and body health through a wide array of services, from medical-aesthetic facials, procedures and laser treatments, to fat and cellulite reduction and cosmetic surgical procedures. Their daily commitment, as reflected in their customized, physician-supervised treatment programs, is to restore healthy, vibrant skin.This is their mission and goal.
How has the company evolved over the last couple of years?
We have opened many new branches in the Middle East and are super excited that our skincare line is available in select outlets in the UK too. We are also constantly keeping up with trends and always take into consideration what our clients look for. At the end of the day safety and adherence to our ethics is paramount so we always research every new treatment and device prior to introducting in any of our clinics.
Are there any exciting project you are currently working on?
One of our most exciting projects in the past 18 months has been the fact that Obagi MediSpa is one of the very first aesthetic clinics to bring Morpheus8 to Dubai. Obagi MediSpa has given the Morpheus8 Treatment the name "Advance Miracle Treatment" because the results are simply astonishing.
Obagi UAE | Shop Online – Skin Care Products
Dr. Ali Halawi, Dermatologist at Obagi MediSpa said "Morpheus8 is currently everyone's favorite treatment. It is a combination of Microneedling and Radio Frequency. This treatment stimulates collagen production of the underlying layers of the dermis. By targeting the deeper layers of the skin, Morpheus8 helps with tightening the skin, improving the appearance of fine lines and wrinkles, discoloration as well as diminish acne scars and large pores. The benefits of our Advanced Miracle Treatment, is that it can be used not only on the face but also on the body and treat all skin types."
Your top 5 skincare mantras?
We asked our amazing Dr Ali Halawi for his top 5 skincare mantras.
1. Less is more: whether it's with regards to their skincare routine, injectables, or other procedures, I always follow a minimalist approach when treating my patients, and of course myself. Apart from the fact that I encourage natural, graceful aging, overusing topical agents can cause irritation, over injecting and overdoing procedures can lead to deformations.
2. Prepare and prevent; don't repair and repent. As trivial as it may sound prevention is the key in many of the skin diseases and cosmetic concerns I encounter at my practice. Whether it's sunscreen for pigmentation, botox for resting forehead lines, or avoiding comedogenic makeup in acne-prone skin, I always encourage my patients to be proactive in their skincare.
3. One size does not fit all. What works for one person may not work for another. A consultation with a certified dermatologist is essential to tailor the treatment plan to the patient's skin type and unique facial features. Unique being the key word. I like to work on enhancing rather than transforming.
4. Healthy body, healthy mind, healthy skin. Several dermatological complaints can actually be manifestations of internal and psychological disease. An overall healthy lifestyle goes a long way in keeping your skin, hair, nails, and you happy.
5. Consistency is the key. A one-off treatment may give you that pick-me-up you need for a special occasion but to maintain your results have to put in the work—whether it's being diligent with your topical agents or follow up treatments.
What is one motto you life by?
Beauty is just skin deep – never stop glowing from the inside out.  In this world, kindness is our favourite type of beauty at Obagi Clincs globally.