Caviar House & Prunier offers the finest collection of caviar and exclusive smoked salmon 
Get ready to elevate your summer dining with an exquisite offering from Caviar House & Prunier.
Renowned for its exceptional caviar and fine food selections, Caviar House & Prunier is excited to introduce the British Picnic selection, taking alfresco dining to new heights.
Picture this – a sunny day in the heart of the British countryside, a beautifully laid-out picnic blanket adorned with an array of luxurious culinary treats. Caviar House & Prunier invites hosts and their guests to savour the finest ingredients sourced from around the world, hand-crafted with the utmost care to deliver a delectable experience like no other.
Begin your gastronomic adventure by indulging in Caviar House & Prunier's signature Prunier caviar, carefully curated to satisfy the most sophisticated palates. Served alongside delicate blinis and a selection of traditional accompaniments, this luxurious delicacy promises to be the highlight of your picnic.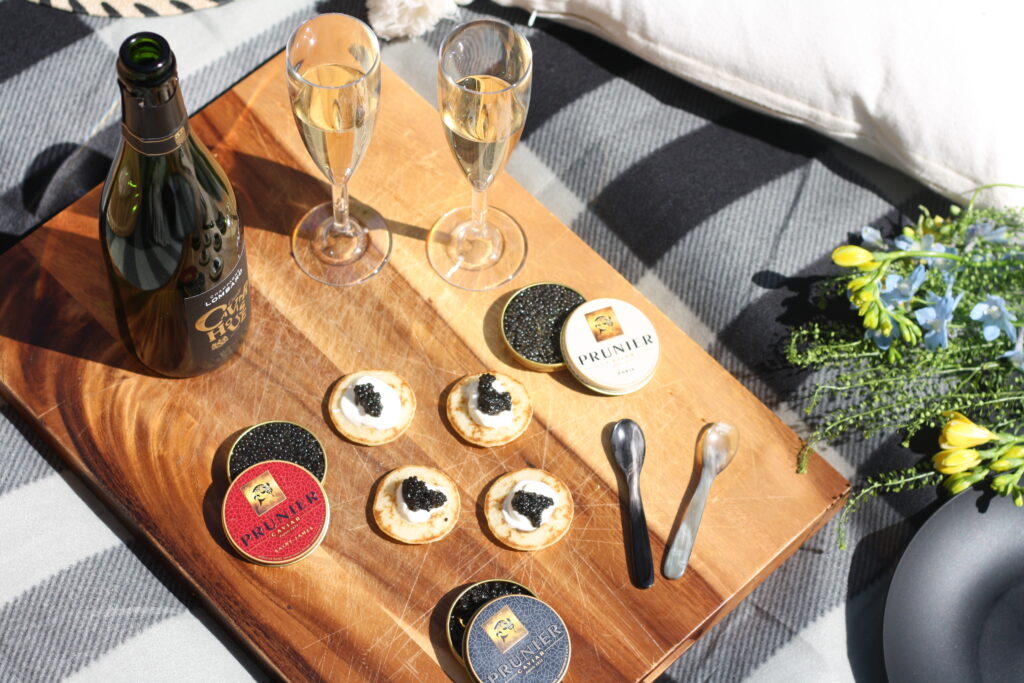 To make your decision-making easy, The Taste of Prunier Caviar Hamper is all you need. Priced at £350, this exquisite hamper includes three x 30g tins of Prunier caviar, including St James – a favourite with royalty around the world. Blinis and Crème Fraiche are also included, alongside a bottle of Caviar House & Prunier Brut Champagne.
In addition to the black gold, Caviar House & Prunier also produce the most exquisite smoked salmon, known as BALIK. Hand-smoked in the Swiss Alps using an ancient recipe and traditional techniques, BALIK is the finest smoked salmon you will ever eat. Available as a whole fillet, pre-sliced, and as a tartar, BALIK is succulent and lightly smoked, making it delicious eaten alone or topped with a spoonful of your favourite Prunier caviar.
For smoked salmon enthusiasts, The BALIK Hamper is a must at £395. Complete with BALIK three ways including a Nikolaj fillet for two, sliced Classic Overture, and 100g of Tartar, this is a salmon lover's dream. Two bottles of Caviar House & Prunier Champagne are included (Brut and Rose), alongside a jar of BALIK Mustard & Dill Sauce, and some Crème Fraiche.
To further elevate your picnic experience, the brand presents an assortment of artisanal cheeses, an exclusive range of condiments, including tangy chutneys and aromatic truffle honey, and a vast selection of fine wines and spirits.
For a truly decadent British picnic like no other visit Caviar House & Prunier. All products can be purchased in-store or online, with same-day delivery within central London, and next-day delivery offered throughout the rest of the UK.
www.caviarhouse-prunier.co.uk