ROYAL COMMISSION FOR ALULA PARTNERS WITH IUCN (INTERNATIONAL UNION FOR CONSERVATION OF NATURE) TO STREAMLINE GLOBAL CONSERVATION ACCOUNTABILITY 
The Royal Commission for AlUla (RCU) has partnered with IUCN (International Union for Conservation of Nature) to launch an innovative new conservation assessment tool that will boost the ability of nature reserve managers to benchmark their efforts against global standards and enhance the long-term accountability and success of environmental protection and conservation programs.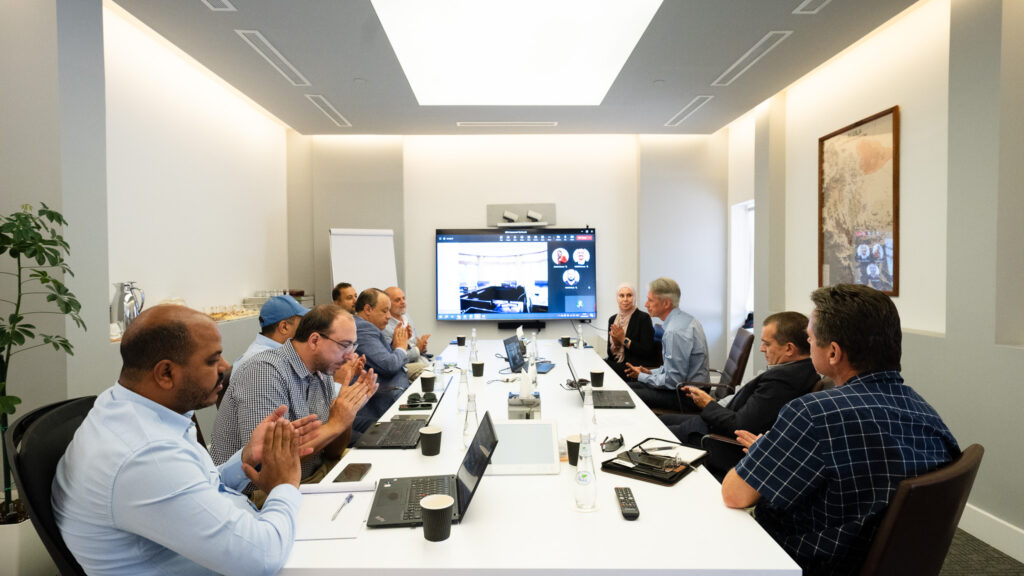 The new IBEX V1.0 tool is a comprehensive yet easy to use system for the evaluation and review of protected areas, with ongoing conservation work checked and measured for its alignment with critical standards laid out by the IUCN's Green List certification.
Recognised as the global best practice for the comprehensive, fair, and effective protection of threatened flora and fauna, IUCN's Green List standard provides expert guidance to help environmental and conservation programs achieve sustained, and sustainable, results in diverse protected areas.
By following the measures required by IUCN's Green List, protected ecosystems are given the best chance of being able to thrive and contribute value to surrounding landscapes and communities. Any biodiversity conservation site can join IUCN's Green List and work its way towards achieving verified success by maintaining the high standards needed, which includes demonstrating:
Respect: for the local community through fair and meaningful engagement of rights-holders and stakeholders
Design: planning that identifies the need to secure the important values of the area
Effective management: monitoring of the status of these important values
Successful conservation results: for nature and for people
Clear contribution: to climate change responsibilities, health and wellbeing and other challenges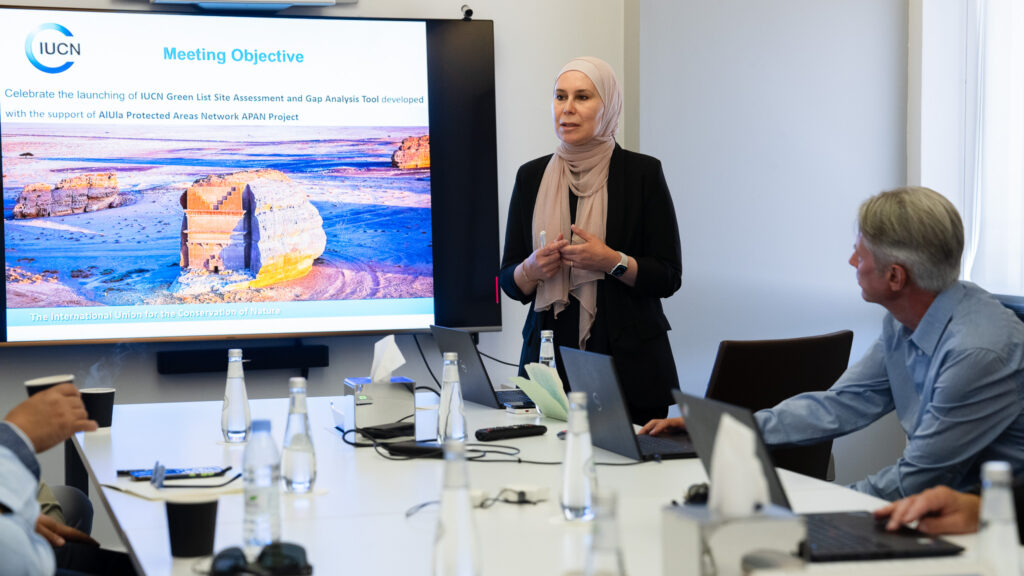 The new tool allows managers to submit detailed information for self-assessment, with criteria applied across the 50 core areas that need to be met in accordance with best IUCN's practices, including governance, design and planning, management effectiveness and conservation outcomes
Innovative and powerful, the tool was developed alongside experts from IUCN with the goal of simplifying and streamlining what was previously a complicated and complex method of assessment for conservation work that required multiple platforms and processes.
Used for the first time in AlUla by RCU's Wildlife and Natural Heritage team, the tool showed how technology can be harnessed as part of fieldwork by protected area managers, allowing them to document, store, study and assess in detail the progress and effectiveness of a project.
Highlighting RCU's ongoing leadership in the global conservation space, the tool acts as a roadmap for projects to achieve IUCN's Green List status. The vast Sharaan Nature reserve in AlUla is currently in the process of reaching the required standard for inclusion on the Green List.
IUCN will continue to develop the software, releasing further enhancements and functionalities with Arabic being introduced to users in the coming months.
Dr. Hany El Shaer, Regional Director, IUCN – Regional Office for West Asia, said: "The IUCN – with its collective knowledge through the World Commission on Protected Areas – oversees the only global standard for protected areas, the IUCN Green List of Standard for Protected and Conserved Areas, offering guidance for area-based conservation to help achieve just and effective nature conservation. Thanks to the support of the Royal Commission for AlUla, IUCN has further developed a web-based platform that helps protected and conserved areas managers to integrate complex levels of information in an intuitive and user-friendly interface that helps them reaching the highest standard in protected area management while reaching the global IUCN certification."
Mohammed Zaarour, Nature Reserves Director at RCU, said: "The new IBEX V1.0 tool is the product of innovative thinking by RCU and our partners at IUCN with the goal of solving some of the most challenging issues facing protected area management. By streamlining and simplifying the process of assessment into one, easy to use portal, conservation efforts can be reviewed, managed, and maintained, with a clear roadmap towards alignment with IUCN's Green List standards with long-term accountability.
Available to entities working throughout the global conservation and environment management ecosystem, the tool aims to help area managers achieve sustained results that will greatly benefit the protection of vulnerable flora and fauna around the world. We expect great interest in this tool from the conservation community and look forward to helping secure and safeguard the future of protected areas as they achieve the standards of IUCN's Green List through greater accountability and transparent assessment."