Red Sea International Film Festival in Saudi Arabia
The Red Sea Souk is the opportunity to connect with the Arab film scene. Introducing The Brilliant Female Minds Behind The Inaugural Event.
Putting female empowerment at its heart, the 10-day festival celebrated the role of women in filmmaking on the Kingdom's soil.
"Women empowerment in the Red Sea Festival is not just talk, but a reality we are working to achieve."

Mohammed Al-Turki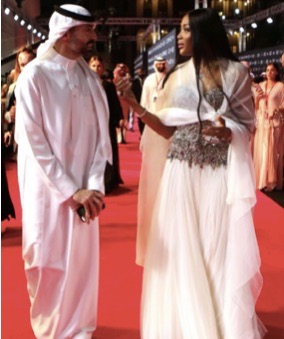 Extraordinary Market
Discover the people, projects, and ideas defining the Saudi and Arab markets. Make connections across the world. Running annually alongside the Festival, the Red Sea Souk is for distributors, sales agents, and producers developing networks across the region. See the next blockbuster projects and films-in-progress. Enjoy pitching sessions, one-on-one meetings, screenings, industry talks, and networking events.
International Tastes
The world-class Exhibitor Area is the place to promote films, host meetings, and encounter new collaborators for film-related projects.
Get the low-down on the Saudi and Arab markets with Industry Talks where thought-leaders provide insights on global trends via panels and workshops.
Scope the next blockbuster at the Project Market – 20 forthcoming titles from the Arab region's most exciting filmmakers.