Netflix's fictional Bridgerton might have captured our hearts, but there's a real-life rental location that can make all your Bridgerton dreams come true. Blair Estate in Scotland's Ayrshire is a 250-acre retreat. At it's heart is Blair House – a baronnial masterpiece that's available for exclusive-use rental, including a private chef, cooking with the best of Scotland's produce. Whether you seek privacy for your family, or a property large enough to house your whole luxury-loving clan, Blair House is the perfect base to experience Scotland from.
Less than half an hour from Glasgow Airport and only 45 minutes from Glasgow city centre, staying on the Blair Estate gives you not only that rural experience; but an ideal base for exploring the shopping and entertainment in Scotland's most popular city. However, if you just want to relax, soak up the peaceful landscape outside your window, there's enough to do on the Blair Estate itself to occupy your entire vacation. The Blair House team can organise everything from archery and clay pigeon shooting, to foraging for a wild banquet and whisky tasting by a burning fire. You can create a fully private, custom-designed itinerary for your stay – one that will give you a taste of the very best that Scotland has to offer. Nothing, however, will beat the sounds of nature outside your window and the birds singing as you wake up.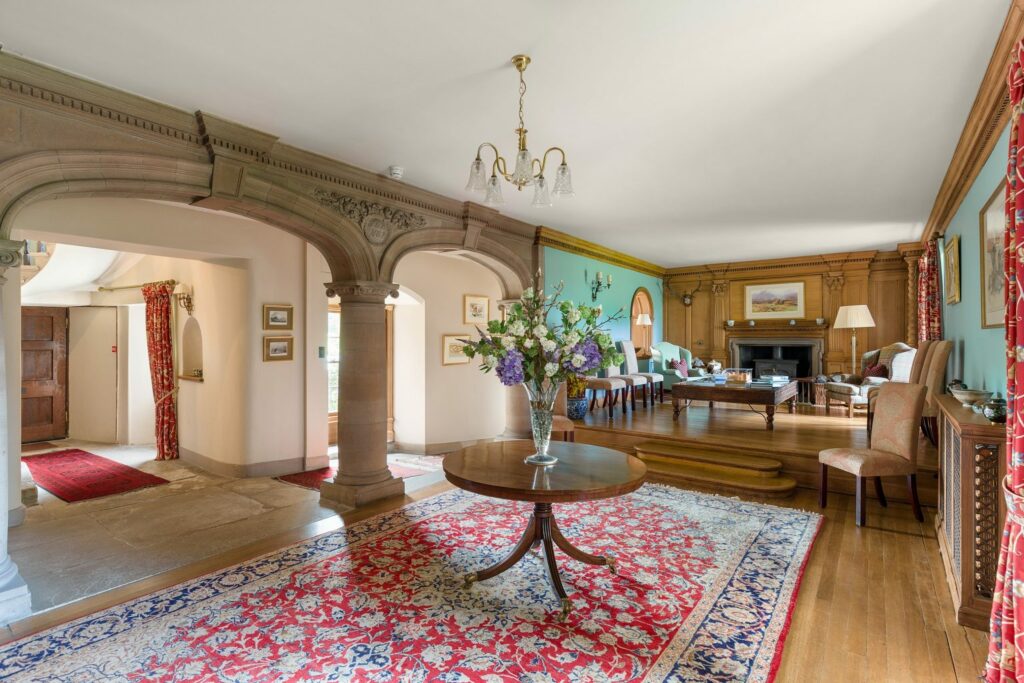 Until 2012, Blair Estate had been in the hands of one family for 900 years and continually occupied as their home. When it went on the market, it was purchased by Ex Conservative Energy Minister Charles Hendry and his wife Sallie. It's Sallie that has re-designed and re-imagined the estate to be the luxurious and authentic exclusive-use rental that it is now. With a background in hospitality at London's Mandarin Oriental hotel, she has turned Blair House and the Blair Estate into your Scottish 'home from home'. The family spend part of the year living in a section of Blair House, with the rest available to rent on an exclusive use basis. It feels like a home, it feels full of life and history, but most importantly, it's a cosy, luxury retreat that's unmistakably Scottish.
She has kept the decor very traditional. There are family photos everywhere, as well as a whole host of political memoirs scattered around in a nod to husband Charles Hendry's role as Energy Minister in David Cameron's Conservative government. All 15 uniquely decorated bedrooms and suites have been re-furbished over lockdown to feel fresh and new; but totally in keeping with the hertiage and location of the property. It sleeps up to 30 guests. The Cecily Blair Sitting Room and Family Sitting Room make the perfect intimate-feel entertaining spaces, and the William Fordyce Blair Dining Room's oak-clad walls makes the ideal space for a stately supper. There are also three function rooms – the Ingle Room, the Undercroft and the Guard Room. In the Guard Room, the remains of the original Norman Tower can be seen, which dates back to c.1105. It's a property with stories, with life in it's walls, making it an ideal choice for a unique and memorable stay.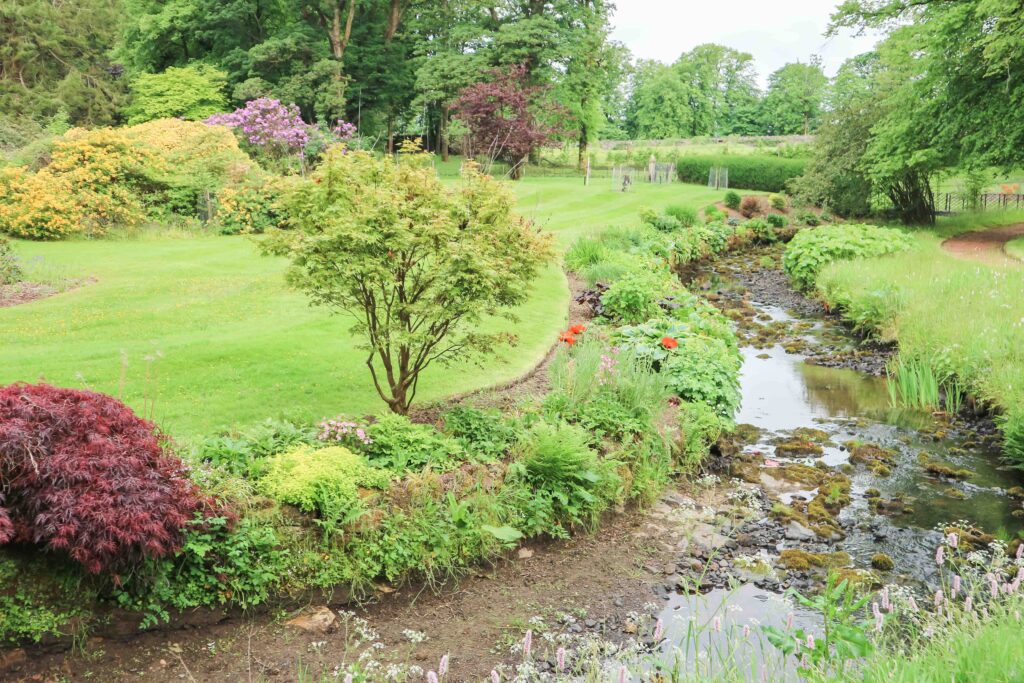 If you are looking for a Scottish vacation in it's most opulent form, a property for a large family reunion weekend, a private retreat with space for security, or just a very memorable location for a corporate event, Blair Estate has everything you could need and more. Stroll in the beautiful, 5-acre walled garden, designed by John Hoyland 'Mad for Joy' (who designed the beautiful garden at Glyndebourne) and you might even catch a glimpse of Lady Whistledown herself.
You can see more of what i'm loving over on my Instagram @lpearsonsmith.