London Afternoon Tea
The luxurious Franklin Hotel in London's Knightbridge is a beautiful boutique hotel designed by Anouska Hempel. Just like Alice in Wonderland, her world is one of originality and uniqueness. The hotel has just launched a new afternoon tea inspired by the Alice: Curiouser and Curiouser exhibition at the nearby Victoria & Albert Museum (V&A). It's the perfect finale to a cultured morning down the rabbit hole at this fascinating and colourful exhibition that seeks to explore Alice's curiosity and strong female independence.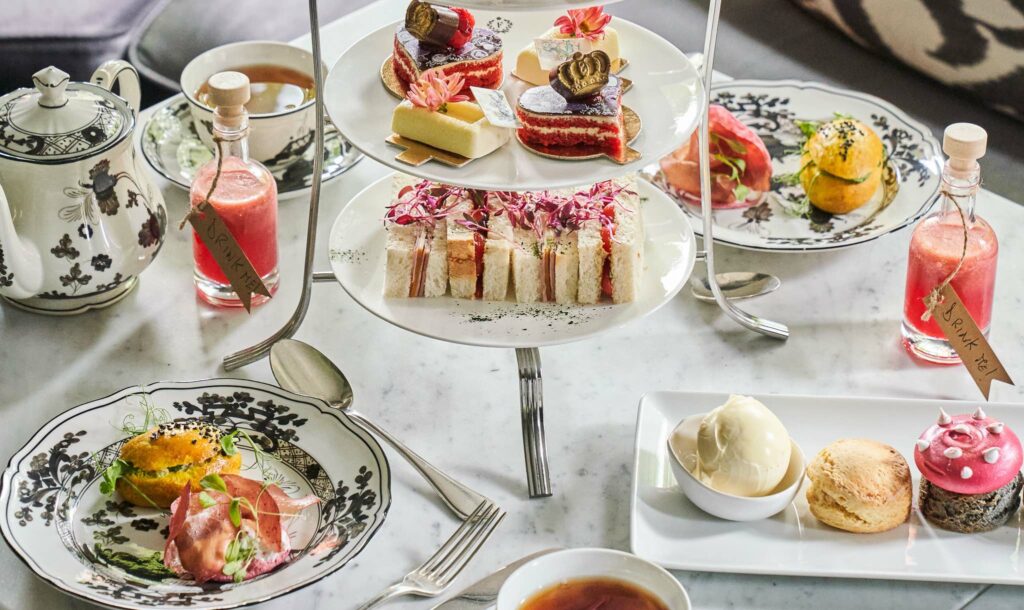 Priced at £45 per person, the Alice themed afternoon tea is available from Wednesday 9 June 2021. Guests booking the Alice at The Franklin afternoon tea have the option of a package that includes a pre-reserved ticket to one of London's anticipated exhibitions at the V&A.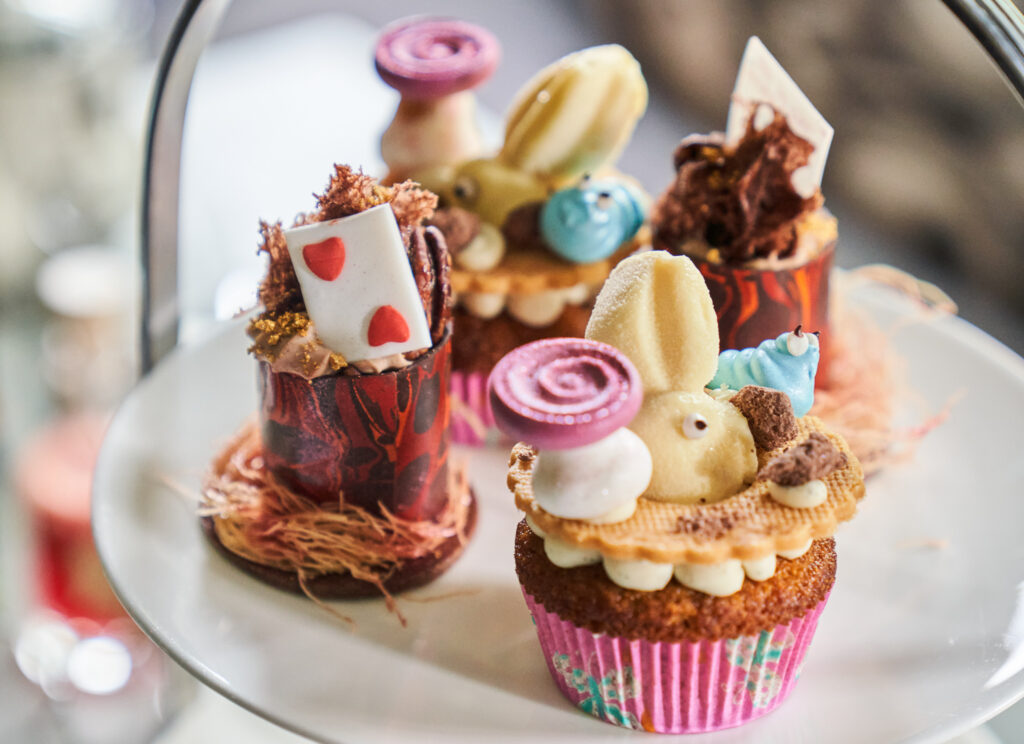 Taking an imaginative and fun twist on what a modern-day Alice might want from an afternoon tea after she has taken a journey through Wonderland, the Alice at The Franklin menu begins with a savoury sandwich course, including a Crab Bun filled with crab salad, soy mayo, avocado, cucumber and lime, as well as a Beetroot Pita with burrata cheese and bresaola. Sweet treats are, of course, aplenty and guests will enjoy a Brownie Hat (a chocolate top hat filled with pecan sablé, kataifi pastry, brownie sponge and soft pecan cream); a Heart Cake (a red velvet sponge with vanilla butter cream and raspberry compote) and a Carrot Caramel Cupcake (filled with orange sablé, caramel mousse and meringue and decorated with a delightful white rabbit and caterpillar). As you should expect from an afternoon tea, there are also freshly baked scones, including a special, unique blueberry scone topped with berry meringue that resembles a mushroom. This is an afternoon tea for adults who want to take a trip down memory lane, or children who want to expand their imagination.
The menu is served alongside a tea selection from Camellia's Tea House in London, which includes green, white and black tea options, as well as bespoke classic blends created for The Franklin. There is also the option to have a champagne afternoon tea,
To book, contact the hotel directly on +44 (0)20 7584 5533.