INTRODUCING EXQUISITE 'NATURE'S TREASURY' COLLECTION BY AUSTRALIAN BESPOKE JEWELLER KATE MCCOY
BILL BENSLEY TEAMS UP WITH AUSTRALIAN FINE JEWELLER TO RAISE FUNDS FOR WILDLIFE ALLIANCE PARTNERSHIP AT SHINTA MANI WILD
Bill Bensley has entered into a unique collaboration with talented Australian jewellery designer and gemologist Kate McCoy, to raise funds for Wildlife Alliance who protect the forest from illegal logging and poaching at Shinta Mani Wild luxury tented camp in the South Cardamom National Forest.
Kate has created 7 exquisite heirloom collections comprising 20 pieces in total which she has fittingly called "Nature's Treasury" which is a showcase of natural, rare and exquisite ethically sourced jewels set in one-of-a-kind and limited edition high-end pieces. This exclusive collection of earrings, rings, necklaces and bangles aims to both protect and celebrate the beautiful and precious environment that is located at Bensley Collection – Shinta Mani Wild. The collections are: Bensley Stripes, Orchid, Bamboo, Temple Flower, Jungle Vines, Aramthine Geometry and Zest. The pieces range in price from USD 1,700 – USD 30,625.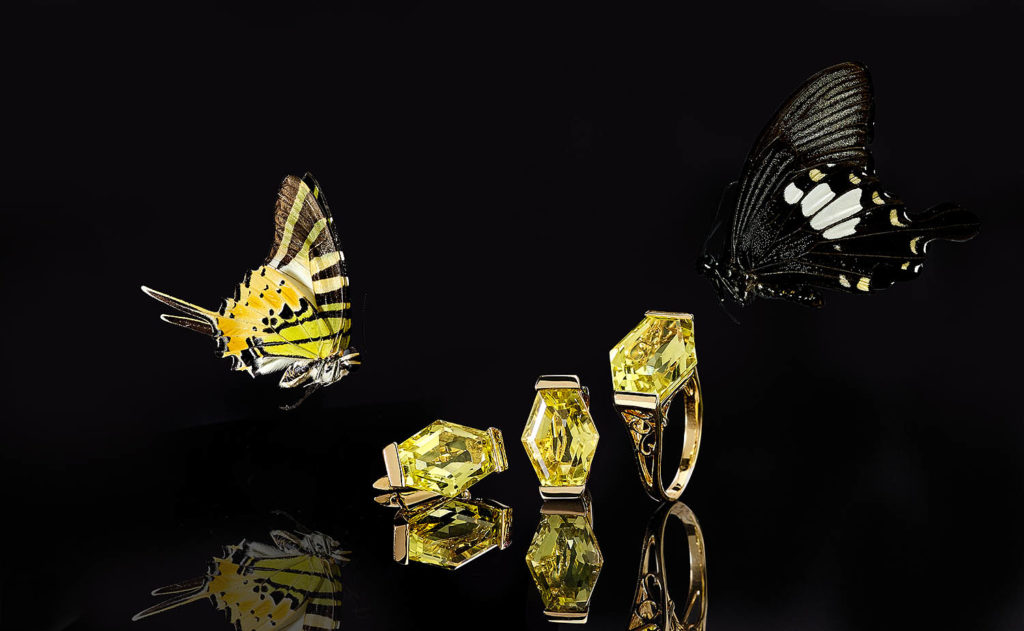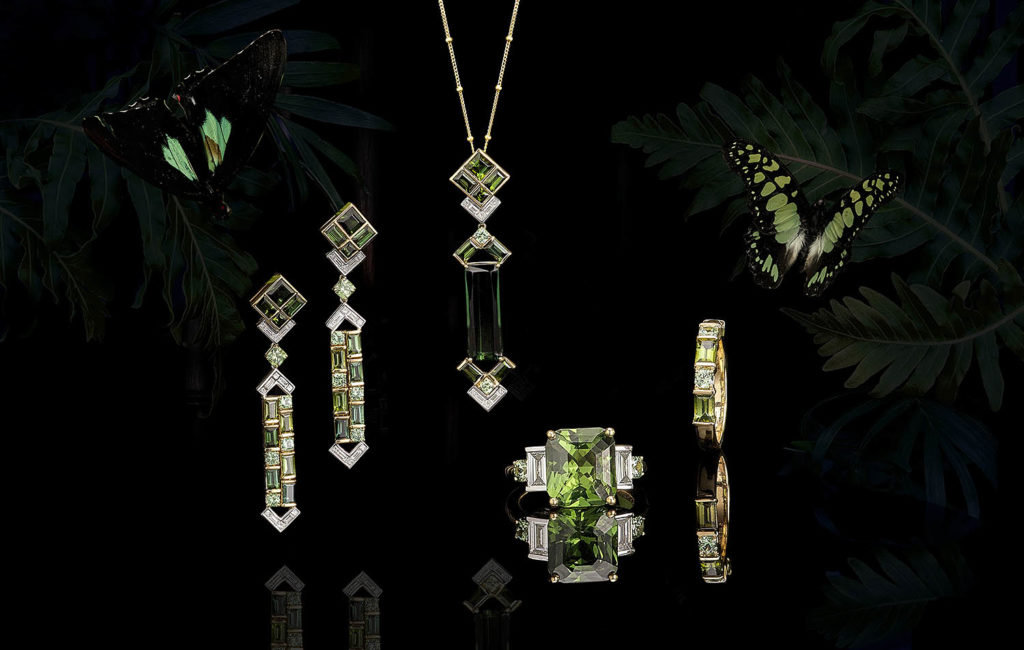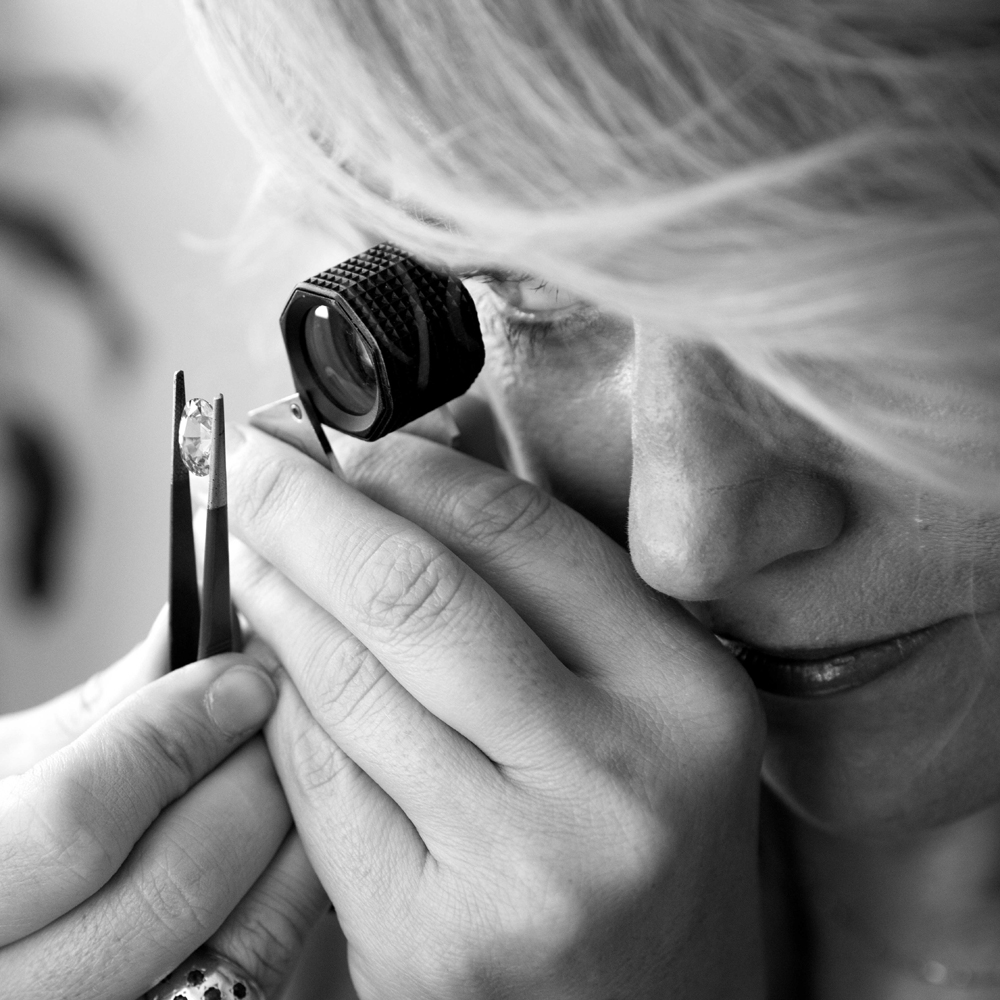 "When invited to create a range for Bensley Collection – Shinta Mani Wild, it was a natural alignment of values. I am so proud to be involved in conserving and bringing awareness to nature's importance, beauty and protection." We revere each jewel as a unique and precious legacy of Nature, a piece of art, to be valued and passed down for generations to enjoy". Kate said.
Every stay at Shinta Mani Wild is unique to each person, which is why Kate wanted to create a design that reflected that experience. Each piece of Nature's Treasury is designed as a special memento of the magical experience and in turn its purchase contributes back to the environmental legacy.
For those purchasing the jewellery, Bensley Collection will offer a special discount on a future minimum 3- night stay at Shinta Mani Wild of 10% of the purchase price (excluding VAT), valid for 24 months from date of purchase. The discount will also be extended for guests booking a minimum 6-night package between Bensley Collection Shinta Mani Siem Reap Pool Villas and Bensley Collection – Shinta Mani Wild. The discount is applicable to direct bookings only, cannot be combined with any other offer and is non transferrable.
The 7 exclusive Collections have something for everyone, with styles that range from everyday wearable pieces to glamorous showstoppers. Each piece has been inspired by the Shinta Mani Wilderness, the architecture and culture of Cambodia and the desire to have a positive impact on the environment. Each gemstone and diamond has been ethically sourced and hand selected with proud perfectionism by Gemologist Kate McCoy. Exquisitely hand made using 18 karat gold by master craftsmen, these pieces are truly something special.
"I'm absolutely thrilled about this unique collaboration with Kate", says Bill Bensley – she really has understood the concept of what we are doing here and created an incredible range of pieces to complement the environment. There is something for everyone, from everyday pieces to elaborate and rare pieces. I'm tickled pink with her homage to my much-loved signature black and white stripe design motif – thank you Kate", he chuckles.
The collections can be viewed and purchased on www.naturestreasury.com.au
Bensley Collection-Shinta Mani Wild
https://wild.bensleycollection.com
---