Defining the next generation of 21st century buildings
R.evolution, an award-winning European luxury real estate developer, has launched its first residential project in the UAE. Eywa is the result of the company's years of research into human nature, the embodiment of over 20 years of experience in creating unique buildings and environments that promote the well-being of their residents at all levels of perception.
A truly boutique residential development that is LEED Platinum and WELL Platinum certified, Eywa features a selection of 48 exclusive 2 to 5-bedroom waterfront residences with sizes ranging from 3,064 to 16,256 square feet. Nestled on the banks of the Dubai Water Canal in Business Bay, Eywa enjoys a prime location in close proximity to the city's finest restaurants, shopping centres and attractions and offers a combination of magnificent views of the water and Downtown Dubai with the Burj Khalifa.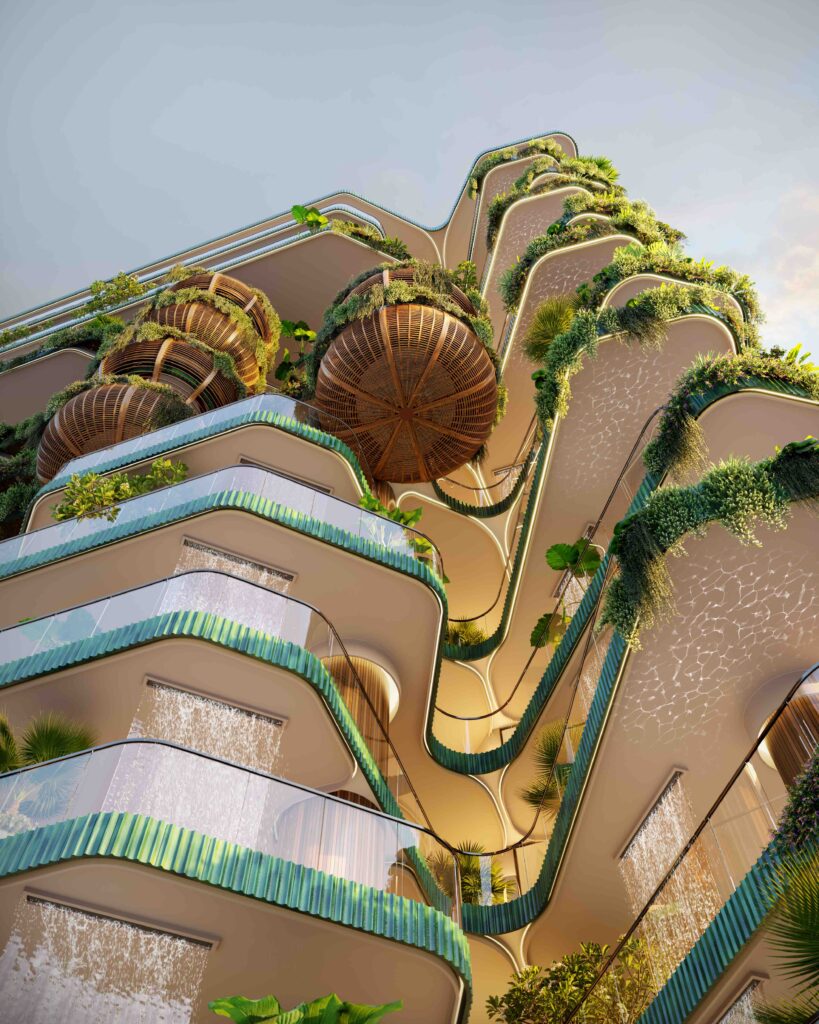 Eywa's fantastic architecture is a symbiosis of the tree of life – the Banyan tree, and an inspiration of one of the natural wonders of the world: the Southern Pillar of Heaven, China's famous quartz sandstone mountain. A striking aspect of the chosen design concept is the visual Banyan tree façade with roots that are visible from the outside, symbolising the building's deep connection to nature. From every angle the building's façade appears to be alive with greenery.
Using the principles of Vastu Shastra, the ancient Indian "science of architecture", along with the knowledge of the human energy structure, a pyramid of over 1,450 specific crystals and gemstones will be hidden within the building. This first-of-its-kind energy system brings positive energy to each floor while purifying and eliminating any negative energy. Residents will benefit from well-being effects, which include reducing conflict, increasing concentration and promoting the development of mental and physical good health.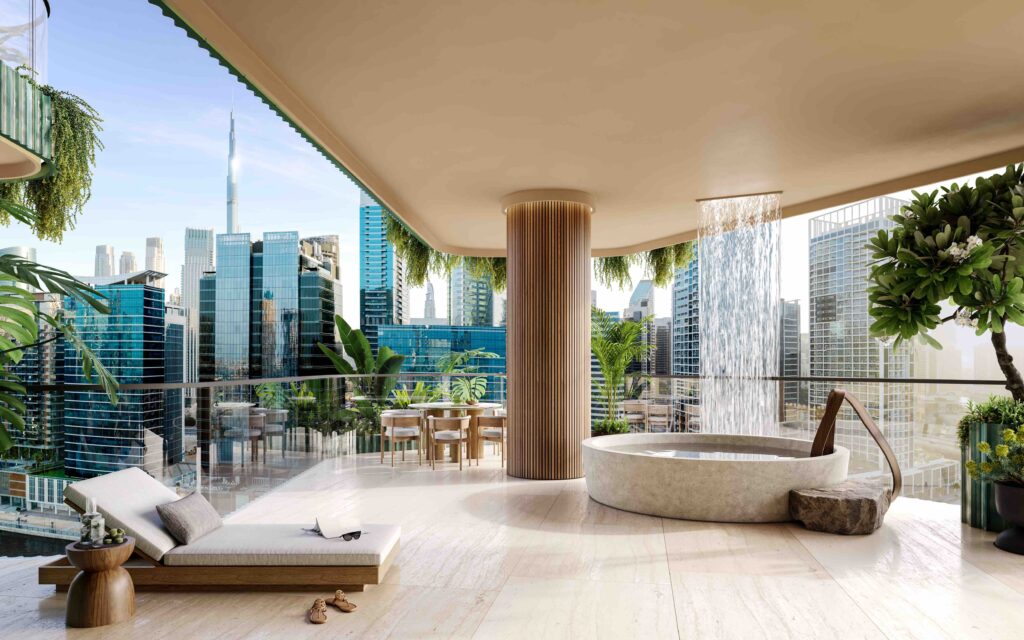 Designed to focus on the well-being of our community through environments that are close to nature and promote positive energy whilst embracing opulent luxury, each Eywa apartment boasts spacious living areas that include family rooms, front-of-house kitchens, accompanied by service kitchens, while all bedrooms come equipped with walk-through wardrobes and exquisite en-suite bathrooms.
Designated areas devoted to shared spaces and amenities, all intended to spark connections, inspire moments and build memories, and some designed to provide privacy, a host of modern, bespoke amenities including a chef's table, 3 pools and a library, crystal gardens and state-of-the-art gym, spa, indoor and outdoor cinemas, private waterfalls and pools surrounded by greenery and flowering shrubs and trees on spacious terraces, this new address will be filled with completely different features and amenities. intentionally designed to enhance the life experience of its residents.
Eywa design encapsulates the essence of wild-luxury living, redefining urban life with a connection to nature and natural materials. The integration of the Banyan tree-inspired façade, the rotated envelope design to maximise views, the spacious and nature-filled amenities, and the commitment to sustainability all contribute to making Eywa an extraordinary and harmonious oasis in the heart of Dubai's Business Bay.
Scheduled to be completed by 2026, this visionary development will serve as a gateway to extraordinary lifestyle experiences in the heart of Dubai.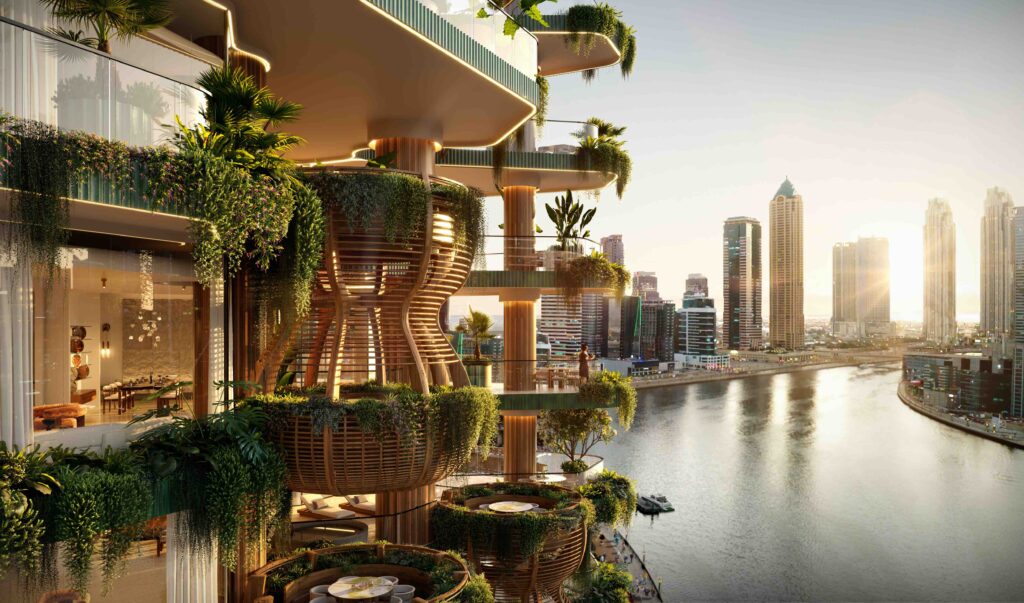 Alex Zagrebelny, Chairman & CEO, R.evolution, said: "By focusing on a unique, truly luxurious experience, we don't just build square footage; we create highly competitive, one-of-a-kind properties and Eywa is a prime example of our philosophy.  It almost goes without saying why healthy and sustainable housing is so important. We take an active approach to reducing carbon footprint, minimise waste and use sustainable practices. Using ancient knowledge about human nature and the latest achievements of the modern world, our priorities are well-being, health, energy efficiency, sustainability, and unity with nature as well as community. We are absolutely certain that Dubai will never settle for anything less than first place, and we believe that our vision of real estate development will contribute to its long-term ambition to transform into the smartest and most productive city in the world."
Qasim Mansoor, Chief Development and Operations Officer, R.evolution, said: "We are thrilled to launch Eywa in Dubai and meet the growing needs of consumers for homes that provide a holistic experience. Going beyond the realms of comfort, design, and security, addressing the wellness needs of our residents lies at the core of all our developments, and Eywa will further exemplify this. It will introduce a new way of living to the city demonstrating our ability to create a life of exclusivity for our clients."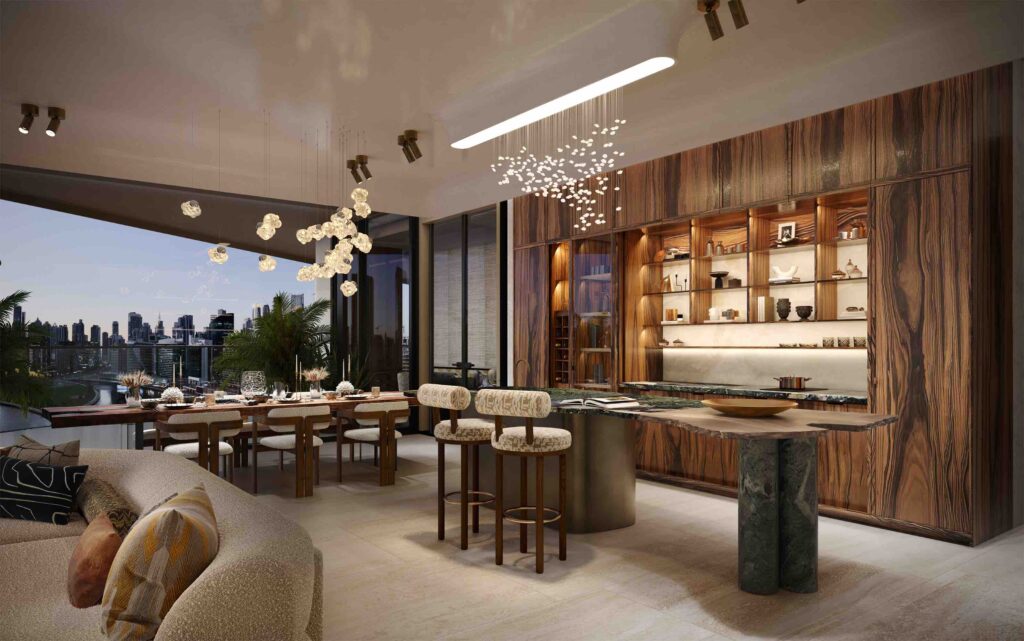 With a firm belief that every building is woven from the energy of the partners who contribute to its creation, R.evolution always chooses the most professional and passionate partners to realise its projects. Therefore, the lead concept and design architect and the executive architect and lead design consultants, for Eywa, are Open AD and Brewer Smith Brewer Group (BSBG), respectively. Christie's International Real Estate Dubai has been appointed as the exclusive real estate broker.
R.evolution currently owns a standout collection of 23 trophy developments across Europe. With its ambitions etched in building a larger global portfolio while reaching the growing community of international investors and partners, the launch of Eywa marks an important milestone for the company.