Polo players have strived to achieve a 10-goal handicap ever since Henry Lloyd Herbert created the system in 1890. Herbert, the first president of the United States Polo Association, devised the handicap system so teams using players with varying abilities would be more evenly matched. A handicap of ten is so challenging to achieve that there are fewer than one dozen such players globally. Still, the players you will read about in this article have reached that lofty target and are regarded as some of the best players to ever take to the polo field.
What is the Polo Handicap System?
Various sports use handicap systems to level the playing field for all competitors. Those familiar with golf will be aware of a handicap system. Golfers are assigned a handicap that allows a rank amateur to be competitive against a seasoned professional. In essence, a golfer's handicap allows them to take more shots at a hole without being penalised.
Some major horse racing meets also use a handicap system. Horses with better historical results than others in the field are forced to carry more weight than those with lesser results, thus making it more likely that the slower horses can challenge the faster ones.
Contrary to popular belief, the polo handicap does not estimate the number of goals a player may score in a game. A handicap in polo indicates a player's worth to the team and is based on several factors, including team play, knowledge of the game, strategy, and horsemanship. The Argentinian system ranks players from zero to ten, while the American and English handicap systems rate players from minus two to ten.
Minus two players would be complete novices, whereas tens are elite-level experts. Approximately two-thirds of the polo-playing population are ranked two goals or less, with five goals or more usually reserved for professional players. Fewer than a dozen players globally currently have a 10-goal handicap; it is that difficult to achieve. The following four players achieved a 10-goal handicap during their illustrious careers.
Adolfo Cambiaso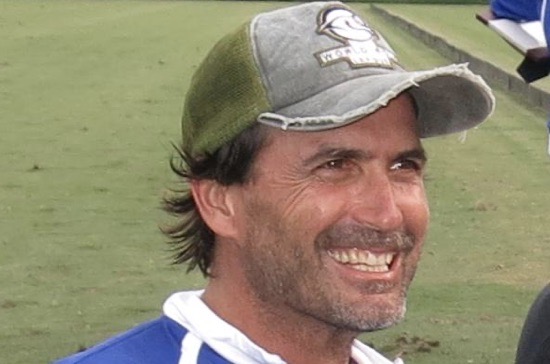 Argentina has a long history of producing incredible polo players, and Adolfo Cambiaso is one such player. Born on April 15, 1975, in Canuelas, Argentina, Cambiaso came from a family that loved polo, and his mother encouraged the young Cambiaso to take up the sport.
Cambiaso had a 1-goal handicap by the age of 12 and improved to a 3-goal rating only a year later. He won the Campana del Desierto Cup with the San Diego team La Martina aged 15, and by the age of only 16, Cambiaso gained a 6-goal handicap.
Unsurprisingly, Cambiaso turned professional and was a highly sought-after player. Winning polo tournaments became the norm for the talented youngster. After capturing the Triple Corona of the Argentine Open, Hurlingham Open, and the Tortugas Cup in 1994, officials raised Cambiaso's handicap rating to 10 goals, making him the youngest-ever player to achieve this lofty ranking.
Cambiaso has won almost 90 top-tier polo tournaments during his career, including three Triple Coronas. He was awarded the Platinum Konex Award in 2000 and 2010 as the best poloist for each decade in Argentina and is still heavily involved in polo. Cambiaso owns the La Dolfina polo team and has over 1,000 horses on his extensive farms.
Mike Azzaro
Mike Azzaro currently has a handicap of 6-goals, but he held the prestigious 10-goal handicap for over a decade. Azzaro, who resides in Wellington, Florida, burst onto the polo scene in the late 1980s, with his aggressive forward style making him a fan favourite. Polo Magazine awarded Azzaro the Polo Excellence Award for Young Player of the Year in 1987 and again in 1990. Azzaro also won the coveted Player of the Year award in 1994.
It was in 1994 that Azzaro was given polo's highest handicap, thanks in part to winning the U.S. Open. However, his rating slipped to 9-goals the following year, before Azzaro returned to his lofty perch in 1996. Azzaro kept his 10-goal handicap until the mid-2000s.
Azzaro formed a formidable partnership with five-time Player of the Year Memo Gracida during his early career, and the duo are still the best of friends to this day.
Guillermo "Memo" Gracida Jr.
The now-retied Guillermo Gracida Jr., better known as "Memo," is one of polo's greatest-ever players and one that set several long-standing records before he called time on his professional playing days.
Gracida's father, also Gullermo, was also a top-level polo player in his day, and he had his son riding horses by the age of two and playing tournament polo by the time the youngster was only ten; polo is undoubtedly in the Gracida family's blood.
Memo Gracida won the U.S. Open a record 16 times and spent 21 consecutive years as a 10-goal handicap player. The polo community selected Gracida as the Player of the Centennial Era in 1990, while the National Polo Hall of Fame inducted Gracida in 1997 while the Mexican superstar was still an active player.
Since he retired from playing, Gracida has remained active in the polo community. He breeds, trains, and sells polo ponies of all levels from his farms in Argentina and Florida. In addition to training polo ponies, Gracida hosts a weeklong invitation-only polo clinic that gives amateur polo players a chance to hone their skills under Gracida's expert tutelage.
Gracida's younger brother, Carlos, also achieved a 10-goal handicap at 25. Carlos Gracida spent more than 15 years with polo's highest rating thanks, in part, to winning almost every possible major polo trophy.
According to reports, Carlos Gracida was the favourite player of the late Queen Elizabeth II, and he gave polo lessons to several members of the Royal Family, including HRH Prince Charles (now King Charles), HRH Prince William, and HRH Prince Harry.
Tragically, Carlos Gracida died on February 25, 2014. He was playing in a polo match when a mallet accidentally struck his horse's head, causing the horse to jerk and hit Gracida. Gracida fell from the horse before the horse rolled over him. He died in the hospital on the same day due to his injuries.