Pink Interiors Dream
When designing pink rooms, it can be an intimidating shade to get right for the amateur designer.
A self-confessed lover of pink, designer Natalia Miyar has no issue tackling the bold hue. We asked the LuxDeco 100 architect and designer to share her tips for putting a sophisticated spin on pink, in true Lady Danbury style: 
Which colours compliment pink interiors?
"My personal favourite is white with pink. A subtle trick you can use to bring these together is to select a white with an undertone in the same shade. I also use a lot of grey and pink with accents of black. This helps to move away from the girly look sometimes associated with the colour. Mixing pink with cream and peach can also look super feminine but incredibly grown-up."
How do you make a pink room elegant?
"Pink can be extremely elegant. There are many pink tones to choose from, and the key is to choose something that does not have an affiliation with a particular style but stands out for being different.
If you are going heavy on pink, my advice is to start by choosing your tone and let that guide your material choices, furniture and accessories. If you are aiming for elegance, you need to get all these components right to create the desired atmosphere in your room."
How to master a pink room that's not too feminine?
"Anchor your room with bold style statements for drama when using pink. We use the same trick when throwing a leather jacket over a flowery dress.
For me, black works well as an accent in many colour schemes and goes particularly well with pink. If you have something feminine in your room, work in something that will contrast with that."
Bridgerton Inspired Pink Interior Design Guide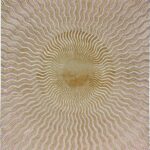 Sunray Pink Rug By Mary Katrantzou – £4,688
Catene Swivel Chair – £1,300
Shatter Cushion Pink – £30 £27
Berard Pink Throw – £1,550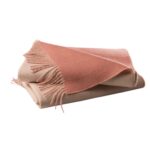 Peach & Oatmeal Double Face Alpaca Throw – £299
Empire Cushion, Black – £26
Pierson Sofa, Pink – £3,490
Blade Rug Pink – £199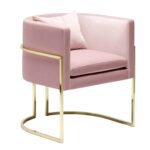 Julius Chair – £3,070
Marrakech Painting – £1,635
Disruption Corner Sofa – £6,400
Astral Rug Pink – £215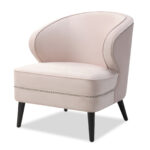 Lindsay Occasional Chair – £1,069
Set of 2 Kivita Rose Quartz Gold Coasters – £245
Ziggy Cushion – £81
Spring Blush Peonies Hat Box – £225
Explore LuxDeco's Millennial Pink Furniture and Decor collection and the Pink and Grey Bedroom collection.