Written by CC MASON
In this article we share with you the top 5 Equestrian Chic Blazers for Women
Outerwear can make or break any outfit, but especially so during the cooler months. The right blazer, coat, or trench can turn a regular outfit from drab to fab, or from ordinary to extraordinary. So here are five of the most stunning and in demand jackets for the season that you should look out for!
Positano Navy Blazer from Welligogs – £285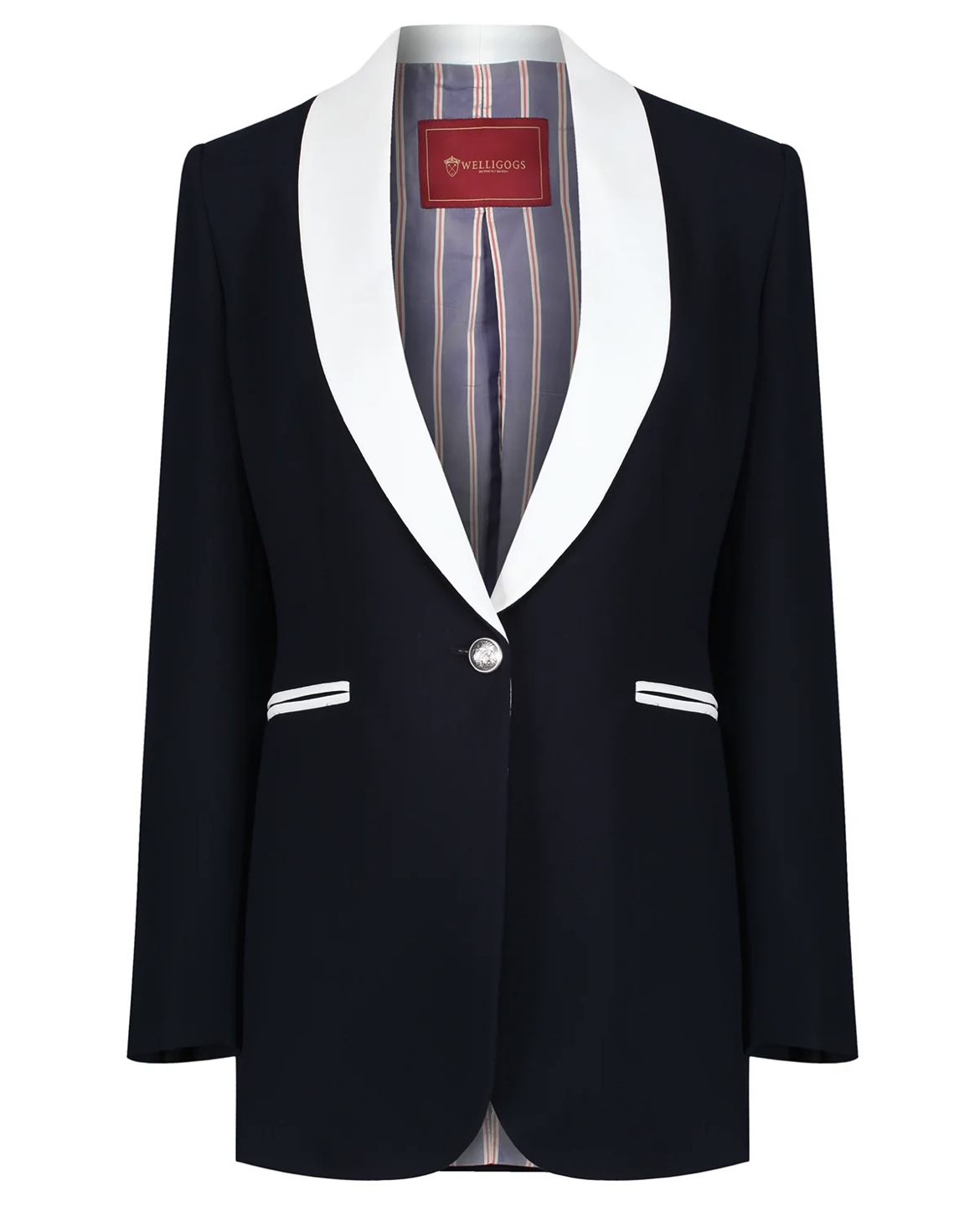 This navy blazer with crisp white accents from British, family owned and operated brand Welligogs is the perfect 'everyday' blazer. The colours are neutral, classic, and chic, meaning that it can slip perfectly into any existing wardrobe. The length of the blazer makes the piece very versatile, so wearing it over dresses, coordinating trousers, jeans, or skirts is a no-brainer. It's also lightweight enough to be a transitional piece for Spring! Available in sizes UK 6 – UK 18.
Knightsbridge Blazer in Houndstooth from Holland Cooper – £399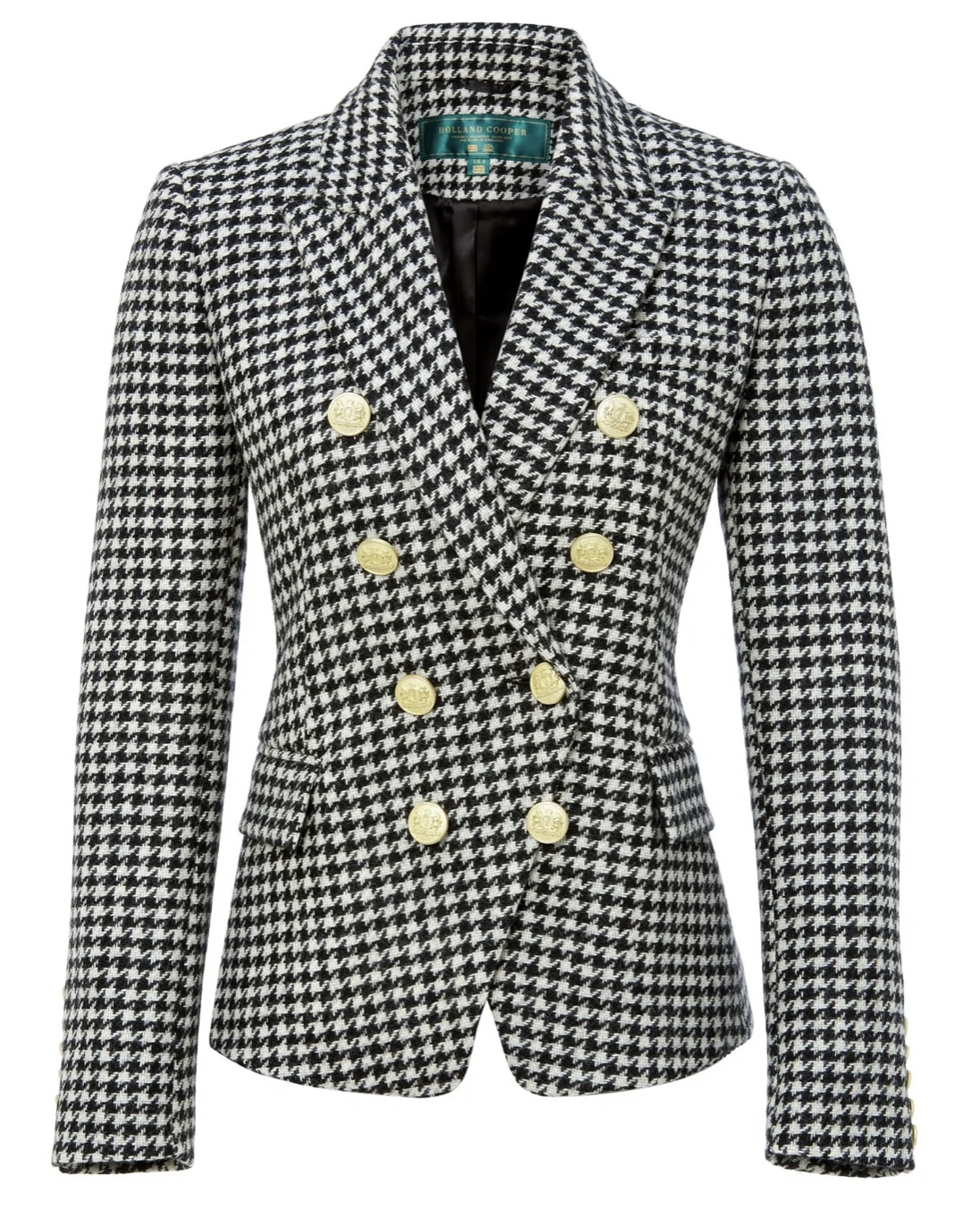 If you're feeling a bit more bold, this houndstooth blazer from Holland Cooper may be what you're looking for. Holland Cooper's presence in the fashion world has skyrocketed over the last several years, so the likelihood is that you've already seen some of their pieces in the wild. This blazer is double-breasted and falls more at hip length, and would be best paired with black jeans or trousers. Available in sizes UK 6 – UK 16.
Ladies Velvet Cheltenham Blazer from House of Bruar – £245
This longline blazer from House of Bruar is truly a showstopper. If you want a coat that people will be asking about, this is your pick. If the velvet wasn't opulent enough, the swirling, bold colored paisley print is sure to cinch the deal. Style tip – for a coat like this, pull from some of the more subtle colours in the coat for your outfit to make your look cohesive. The hints of plum in this coat would look superb mimicked in a turtleneck! Available in sizes UK 8 – UK 18. 
Detachable Hood Check Puffer Jacket from Burberry – £1350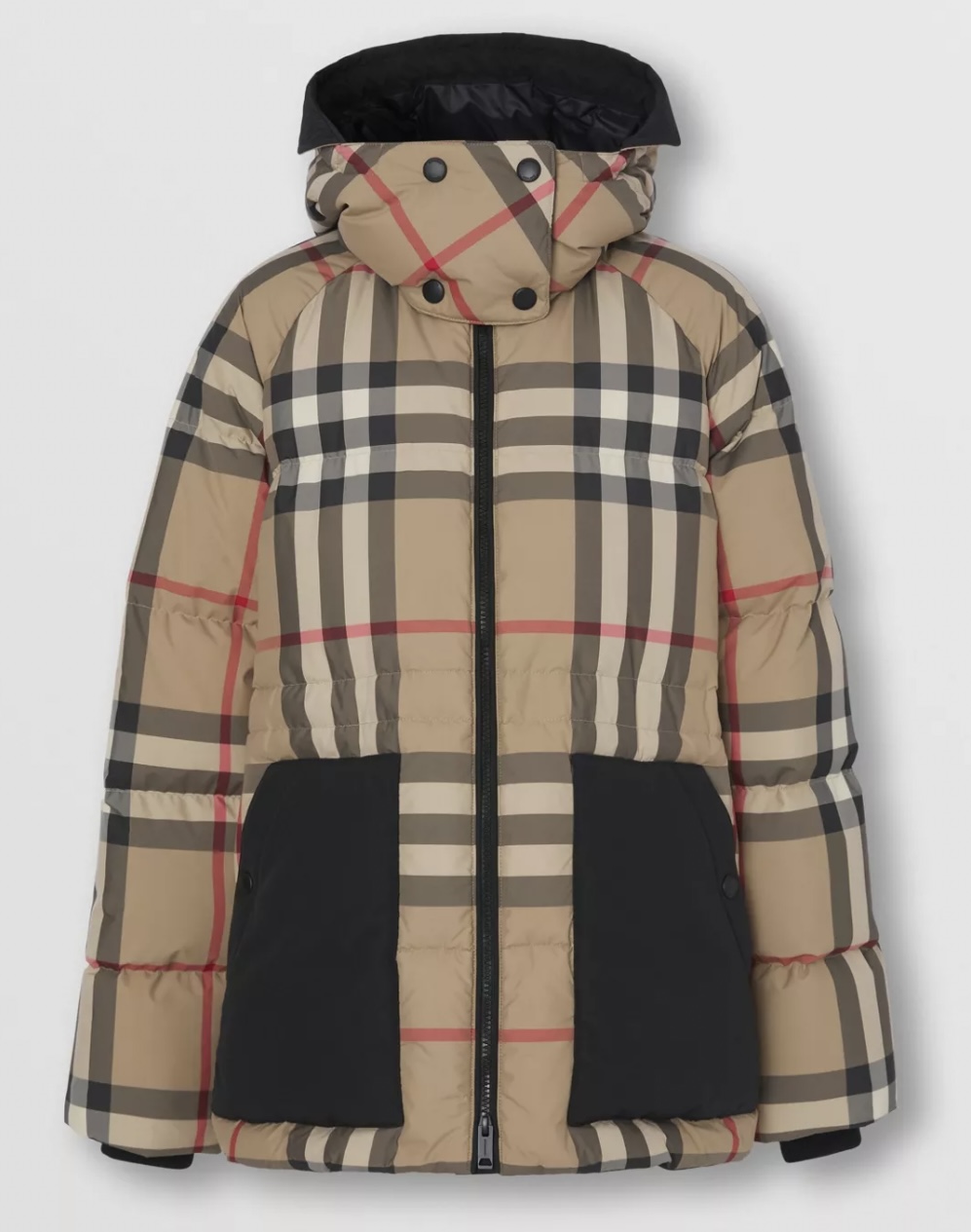 The classic Burberry trench would be far too easy to add to this list, as it truly is one of the most fabulous, timeless pieces of outerwear of all time. Instead, consider one of Burberry's many puffer coats for when the temperature really starts to take a dive. The coat comes in a variety of colorways, including a classic black if you're not keen on flashing some of the signature plaid, but the 'Archive Check' is sure to be a strong contender. Tight leggings or jeans and knee-high riding boots or wellies would be a terrific way to complete this look. Available in size XXS – XXL
The Spelman Coat Collection Polo Coat from Ralph Lauren – $988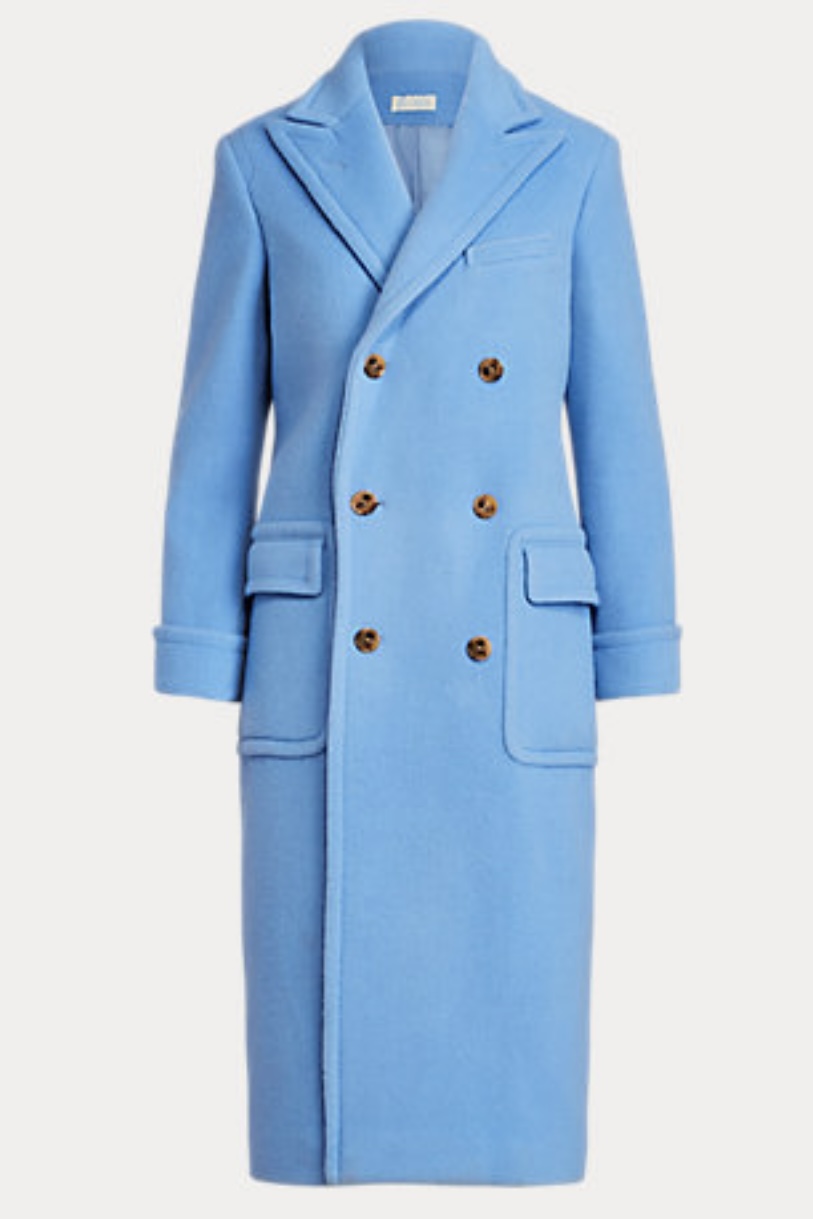 If you're looking for something special from across the pond, this spectacular coat from Ralph Lauren may be just what you're looking for. This colour is certainly all the rage, with Kathrine, Princess of Wales sporting a strikingly similar coat on a recent engagement in Northern Ireland. A tone like this can be incredibly uplifting during the more dreary months, and is easily paired with all of your standard fall and winter colours – cream, tan, black, grey, and navy. Available in US 00- US 14
The equestrian look canters back into style every decade or so, and in 2022, riding boots, tailored hunt jackets and even breeches. That's why we shared with you the top 5 Equestrian Chic Blazers to look stylish this autumn/winter.