Learn the secrets of British etiquette in a single weekend
Business and social British Etiquette is the ultimate investment piece, a timeless classic, goes with everything, makes you feel quietly self-confident in any situation, appreciates in value. And if you think you don't know anyone who's taken Etiquette lessons, you're probably wrong.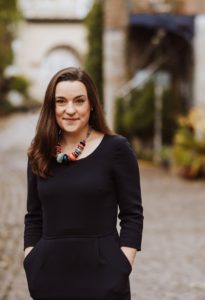 Because no one is born knowing how to behave but, from the British royal family, global business leaders through to executive assistants of powerful professionals, they've learned. Many of them from the woman described as the 'Empress of Etiquette', Jo Bryant: etiquette expert, former editor with Debrett's and internationally acclaimed consultant on correct form, flawless manners and divine deportment. Not only has Jo edited 15 acclaimed books but regularly appears in the broadcast media including BBC, ITV, Channel 4 News, BBC Breakfast, CNN and Radio 2.
Make a confident investment in yourself
We promise there will be no stiff back walking with books on your head involved. It's almost impossible to get places on Jo's seminars because, quite apart from sharing her expertise, they're designed to be as entertaining and interesting as educational. They also shatter a lot of myths. Not least of all the idea that etiquette is designed to turn you into someone you're not. When in fact it's about giving you the skills to feel confident, natural and assured wherever you find yourself whether that's at a social engagement or boardroom.
Everyone who interacts with high net worth individuals wants to feel totally at ease in their surroundings hence this tailor made program.
Over the weekend retreats Jo will cover everything from becoming fluent in body language to mastering the art of effortless entertaining – right down to wine pairing and dos and don'ts of dinner etiquette. And, despite learning so much over two days, the atmosphere will be English country house party rather than classroom, so expect to feel rested and refreshed, as well as refined, by the end of the weekend.
Who is the program for
Executive Assistants
Executives
Business Owners
Wives and partners of executives
Socially curious
What is the return
Whether you are an executive assistant, business owner or partner, you are always aware that you are on stage. By the end of the weekend, you will be equipped with an undoubtable winning edge: killer soft skills, enviable social confidence, pratical and business etiquette expertise and elegant natural deportment. Think of it as a perfected, polished version of you where you will be able to react to a range of scenarios with ease and confidence.
An overview of the retreat:
DEPORTMENT, SELF-BRANDING AND PERSONAL IMAGE
Believe in you: confidence and self-brand
Assertiveness
What personal brand really means
Confidence
Managing self-perception
Imposter syndrome
Walk the walk: body language and deportment
Silent signals
Meeting and greeting
Gestures
Entrances and exits
Deportment including chairs, stairs, cars, sitting and standing
Talk the talk: networking and public self
Small talk
Conversation
Basic media skills
Networking
Managing tricky situations
DINING, HOSTING AND GUESTING ETIQUETTE
At the table: British dining etiquette
Decoding table settings
Practical dining skills
Modern etiquette
Relevant traditions
Wine and cocktails
Tricky situations and dilemmas
Hospitable hostess and gracious guest
Hosting
Seating plans
Practicalities
Top tips on seamless entertaining
How to be a confident guest
Correspondence and event essentials
Invitations decoded
British dress codes
Key season events
LOOKING AND FEELING YOUR BEST
In the spotlight: how to walk in heels and pose for photos
Be red-carpet ready with some simple tricks and tips
How to pose
How to walk as a couple
How to manage dresses and gowns
Tips on how celebrities do it
Dress for success: business attire essentials
On trend ways to shape your image to score business and personal success
Simple ways to boost your style confidence for any occasion
ETIQUETTE SOS
A unique opportunity to have 1:1 time with Jo to ask additional questions or dilemmas
GUEST NUMBERS
A maximum number of 8 ladies
DATES
There will be only 4 weekend retreats during 2020 based at the stunning Balcombe Place.  
Retreats are throughout 2020 with a set all-inclusive price of 950 GBP per lady (exc VAT)
CONTACT
It's rare to have Jo Bryant's exclusive attention for an entire weekend so if you'd like to learn her secrets please get in touch here: mary@thecaviarspoon.com
---